Oh, men's heads. Often neglected in spite of offering limitless opportunities. An abandoned wasteland that could be a man's biggest asset. Let's fix that. Let's help men reach their full hair potential while maintaining a healthy scalp. Let's talk about hair care. The products everybody can get at the drugstore or supermarket are only the tip of the iceberg. Let's point men of the world in the direction of the best shampoos money can buy.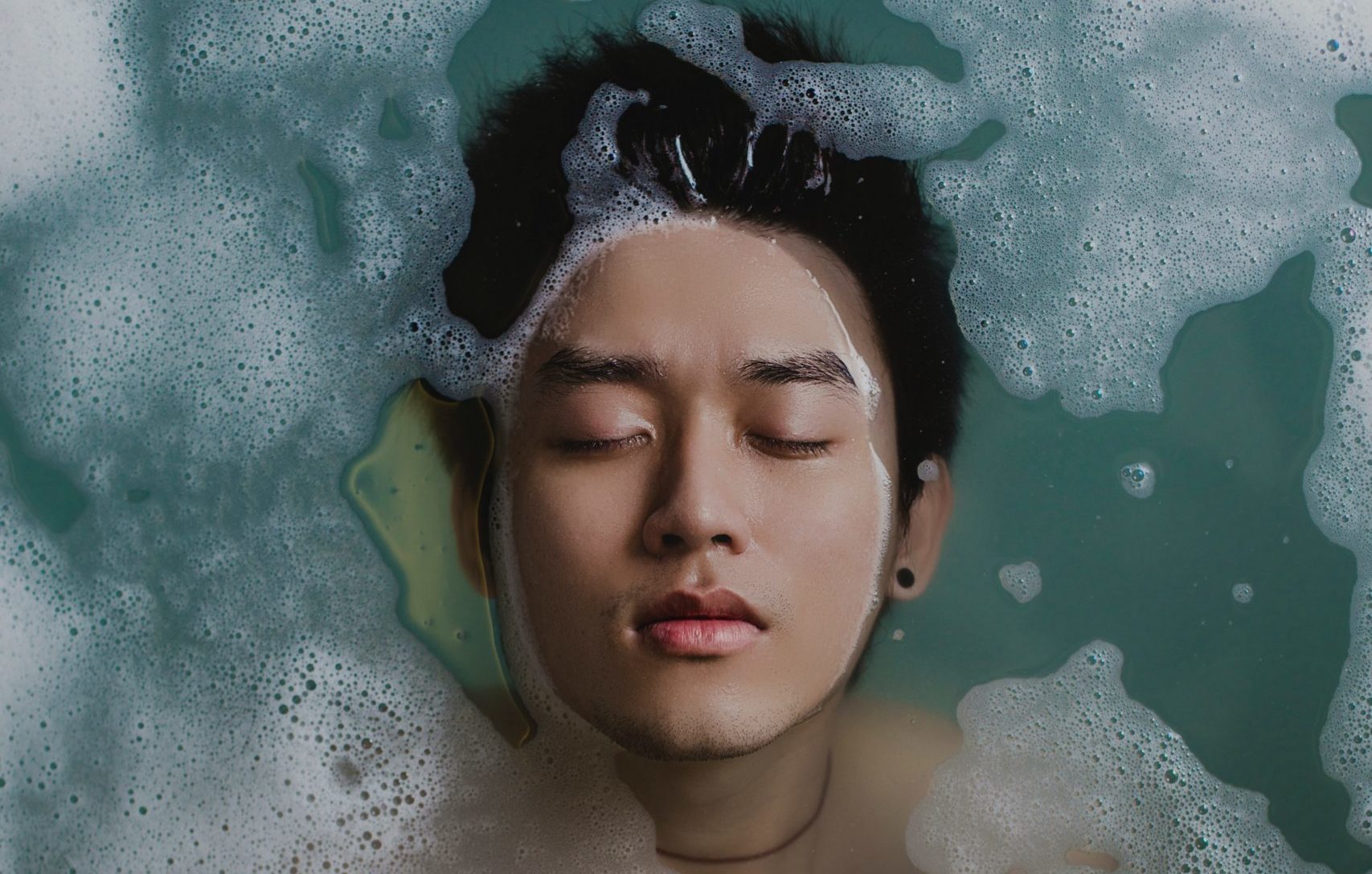 Let's make this clear from the beginning: not all heads are equal. Not everybody has the same needs. This is a Top 15, but the products are not in hierarchical order and only some of them will cater to a particular scalp's needs. Know thyself, said the oracle. And there we should start.
The shampoo's main purpose is to clean and take care of the scalp. Roughly, there are three types of scalps:
1.- Oily:
There are no two ways about this, some scalps produce too much oil. Men who fall into this category should avoid shampoos that moisturize and hydrate, and go for those who promise balance, strength, and volume.
2.- Dry:
Men with itchy heads who struggle with dandruff have this type of scalp. The advice here is the exact opposite: they should avoid labels that say balancing, strengthening, and volumizing; they should look for moisturizing and hydrating shampoos.
3.- Intermediate:
The lucky ones fall in the third category. They could potentially use every product on this list, but should probably try to find a balanced one. Why tip the scale one way or the other?
Those are the scalp basics. Finding something for a specific hair type is easier because shampoos usually provide this information on the label, front and center. In general, hair care is a personal endeavor. It's every man's job to find out exactly what he needs. And speaking of that, here are 15 of the best men's shampoos you could ever hope to find on this Internet of ours. Let's go!


The company suffered some backlash when they discontinued the "Daily Protein Shampoo" in favor of this one, but fast-forward a few months and the "Daily Fortifying Shampoo" has earned its place on this list and many men's shower shelves. Even though it's a strengthening shampoo, this one will get dandruff under control. Another advantage is that it lasts a lot longer than the relatively little bottle would suggest. This one is a workhorse. And it's Paraben-free.
The manufacturer says: "Contains wheat protein and vitamin E for hair and scalp treatment that repairs and cleans without drying. Coconut Extract delivers natural nutrients essential for healthy hair growth and acts as a remedy for dry scalp."
Key ingredients: Wheat protein, Vitamin E, Cocos Nucifera, and coconut fruit extracts.
The body this product will give to any man out there is ridiculous. Your hair will feel healthier and more hydrated, also. All of this without neglecting the cleanliness one bit. The Jack Black will get rid of everything but your sorrows. And smells amazing. This one is vegan, cruelty-free, paraben-free, sulfate-free, and phthalate-free.
The manufacturer claims: "Creatine, an amino acid, helps strengthen and add volume to hair; wheat protein fortifies and bulks-up thinning hair strands; white lupine protein helps maintain a healthy scalp, and tea tree oil helps soothe and reduce irritation."
Key ingredients: Macrocystis Pyrifera (Sea Kelp/Varech) Extract, Melaleuca Alternifolia (Tea Tree/Arbre à thé) Leaf Oil, Helianthus Annuus (Sunflower/Tournesol) Seed Extract, Citrus Grandis (Grapefruit/Pamplemousse) Peel Oil, and Helianthus Annuus (Sunflower/ Tournesol) Seed Oil.
Warning: this is not a man's shampoo, and it's very popular among women. And that's a good thing. They'll recognize the smell, which to be honest is not its biggest selling point and lingers forever. It will give you lush and healthy-looking hair, though, and that's a guarantee. Great for men with long hair, it will get rid of the frizz. You already know this one is Paraben-free and sulfate-free.
The manufacturer claims: "The first step in a healthy hair routine, creating a nice sheen as it boosts volume and improves hair texture."
Key ingredients: Roucou oil, Sunflower seed oil.
This one has a manly smell and, contains crafted malt, and looks like a beer. What more could anyone ask for, really? For men with oily skin, one use of the Redken Brews and their hair will end up soft, but it will have body. And it will get any other product out of your scalp.
The manufacturer says: "… our best men's shampoo for oily hair. The formula is perfect for men who find their hair turning greasy quicker than they would prefer."
Key ingredients: Orange peel oil, Hydrolyzed malt extract, Yeast extract.
This one is advertised as an "invigorating" shampoo and the tingly-pepperminty feeling alone will accomplish that. You will wake up. And apparently, your hair and your scalp will, too. The smell is killer. And you will feel like a new person after just one wash. 
Plus, it's sulfate and Paraben-free. And it's cruelty-free, no animal testing on this one.
The manufacturer claims: "That's why we chose all-malt, freshly-hopped craft beer as the main ingredient in our clean, ultra-performing hair care recipes. Crazy? For ages, people have rinsed their hair with beer! Turns out, the barley in beer is brimming with B vitamins, proteins, and minerals to make hair shiny, healthy and strong."
Key ingredients: Beer! Caffeine! Plus, Mentha Piperita (Peppermint) Oil, Menthol, and Aloe Barbadensis Leaf Juice.
This one will refresh any man and leave him smelling minty fresh. It will clean and refresh his hair while taking care of his scalp. The Krieger + Söhne is our number one choice for getting rid of dandruff. It will exterminate it. It's Paraben-free. It also claims to help with hair loss, but our experiments with it didn't get that far. Report back to us if you buy this one!
The manufacturer claims: "You'll notice the invigorating tingle and aroma of tea tree as it goes to work clearing out the grime in your hair" + "It is a shock of invigoration to the system. It's a moment of clarity that heals damaged and dry hair while eliminating dandruff and giving your mood a quick lift. "
Key ingredients: Melaleuca Alternifolia (tea tree) leaf oil and Mentha Piperita (peppermint) oil.
This is the one for men with thin hair, men with greasy hair, and men with lifestyles that require constant washing. It will eviscerate filth and every other product from your hair, leaving it really soft but also strong and smooth. The herbal fragrance is slightly feminine, but it's not a strong one.
The e-store claims: "Stockholm-based SACHAJUAN's 'Normalizing Shampoo' is ideal for no-frills daily use, but powerfully formulated to rejuvenate your hair with each wash."
Key ingredients: Climbazole, Piroctone Olamine, and the brand's Ocean Silk Technology (a combination of sea algae-derived proteins and minerals)
An everyday shampoo if we ever saw one. A slight and manly fragrance is one of its selling points. This one will moisturize, get rid of dandruff, and clean your scalp and hair as only a few can. Plus, your head will tingle. A soft and voluminous hair awaits!
The e-store says: "A gentle, natural cleanser that doesn't strip natural oils from the hair. Adds shine and strength. Provides protection against the effects of ultraviolet rays and nature's visible components on hair."
Key ingredients: Rosemary And Thyme Extracts, Cocamide Dea (Coconut Oil), Panama Bark extract, and Menthol.
For the men who love the beach-look and those who have wavy hair. This one will also get any sand out of the hair. And it will give texture and volume to any man who needs it. We recommend letting your hair air dry with the Surf Foam Wash Shampoo. The smell is incredible. Plus, this one is cruelty-free and Parabens-free.
The e-store claims: "This must-have cleanser creates buoyant body and soft, sea-breezy hair texture. A blend of volume-enhancing minerals and softening ingredients helps give hair a nourished, tousled look and feel."
Key ingredients: Mineral blend and Sea Botanical blend.
For men who need defined curls. This one is full of natural ingredients and it's a moisturizing hero. It could also be used to help dyed hair get to normal. The smell is not exactly manly, but it's pleasing to the nose. The SheaMoisture "Intensive Hydration Shampoo" will definitely help men to comb their hair, if they're into that.
The manufacturer claims: "Infuses Hair With Health And Long Lasting Shine. Restores Your Hair Leaving It Soft And Frizz-Free. Keep Hair Soft and Moisturized All Day Long. Nourishes Hair And Protects It From The Elements. Work Round The Clock To Smoothen Hair."
Key ingredients: Organic Shea Butter, Manuka Honey, and natural oils.
Warning: the Rosemary smell is strong on this one. For men with thin hair who need body, this one will give them volume and lushness. But, the question remains: does it help to combat hair loss? The cold hard truth is we are not sure. This requires a long study and we had a deadline. It feels like it's nurturing your scalp and hair, though. If that helps. The Majestic is cruelty-free, Sulfate-Free, and Paraben-Free.
The manufacturer says: "Contains several beneficial natural ingredients to promote healthy hair; helps nourishing hair follicles with essential nutrients"
Key ingredients: Rosemary oil, Black cumin seed oil, Camellia seed oil, and Lemon Peel oil.
For long hair: New Wash (Deep) ($40)
https://www.hairstory.com/new-wash-deep-pouch-product/
Who reads the instructions? Not us, at first, so this one didn't really work. When we did, we rubbed it in using the accompanying hairbrush, left the New Wash in the head for a few minutes, and everything made sense. Men with long hair won't need a conditioner for the first time in ages. Men with curls will marvel at the definition. Of course, it's sulfate-free, paraben-free, and cruelty-free.
The manufacturer claims the product: "… cleans without detergent, and never strips away your protective barrier. It only removes excess oil, dirt and styling products."
Key ingredients: Jojoba seed oil, Evening Primrose oil, Sunflower seed oil, Peppermint oil, and Apple fruit extract.
Anti-aging: Lab Series Skincare for Men Age Rescue+ Densifying Shampoo ($30)
https://www.labseries.com/product/1527/36116/hairbody/age-rescue-densifying-shampoo
This one provides a fresh tingly feeling whose aim is to combat "Dullness, Dryness and Density." It will wake your hair up and revitalize your scalp. It will also add volume. And the fragrance is outstanding. It feels like it's improving your hair's health. Your head will be ready to party once again.
The manufacturer claims: "Ginseng-enriched shampoo stimulates and energizes scalp, restores hair's moisture and shine, removes pore-clogging debris, and fortifies damaged strands."
Key ingredients: Ginseng root extract, Rosemary leaf extract, and Birch extract.
This is a controversial one. The Palo Santo smell might be too much for many, and it has a gel-like consistency that not everyone will approve of. It's still the only logical option for men who are in tune with the environment and this planet Earth of ours. And don't get us wrong, some people absolutely love the smell. And this will clean your hair without the chemical bath. Obviously, this one is cruelty-free, Sulfate-free, Parabens-free, and vegan.
The manufacturer claims: "Formulated with rare, sustainably sourced ingredients, this rich, restorative shampoo leaves hair soft, silky, and luminous with a soothed scalp."
Key ingredients: Rahua oil, Palo Santo oil, Quinoa, Aloe, green tea, and Raspberry Leaf.
A manly and light smell is one of its best characteristics. Sadly, it doesn't smell like coffee. It's recommended for dry scalps, it will get rid of dandruff and will hydrate the head. Sadly, it doesn't wake you up. The bottle is great, the ingredients are natural, and it softens the hair without a conditioner. And it smells amazing, not sure if we told you that.
The manufacturer claims: "A Modern Formula Shampoo That Gently Cleanses And Helps Strengthen Hair. Our Inspiration Was Nutrient Imbued Plant Life Hidden In A Green Hued Expanse Of Water, The Embodiment Of Effectiveness And Purity."
Key ingredients: Caffeine! Panthenol, Vitamin E, Shea Butter, Lemmon peel oil, and Mandarin orange peel oil.