For most, adding an item of clothing to a wardrobe involves more than just price, or size, or color selection. Quality, comfort, and versatility also play an integral role in helping shoppers decide whether to make any purchase. These considerations are especially true when it comes to introducing a new long-sleeved t-shirt to an existing wardrobe. Unlike purpose-built clothing like formal button-down shirts, peacoats, rain boots, underwear, etc., long-sleeved t-shirts can not only serve as a staple but can also round out all types of outfits. In other words, the right long-sleeved t-shirt can just as easily play a leading role or serve as an accessory. Likewise, it can substitute for undershirts in cold climates and can also be worn as a standalone shirt in areas where one might need more than a traditional t-shirt. Given their versatility – and notwithstanding the various styles, from the more upscale-casual Henley (or Y-neck) to a scoop-neck style – long-sleeved t-shirts are probably one of the most-difficult shirts to shop.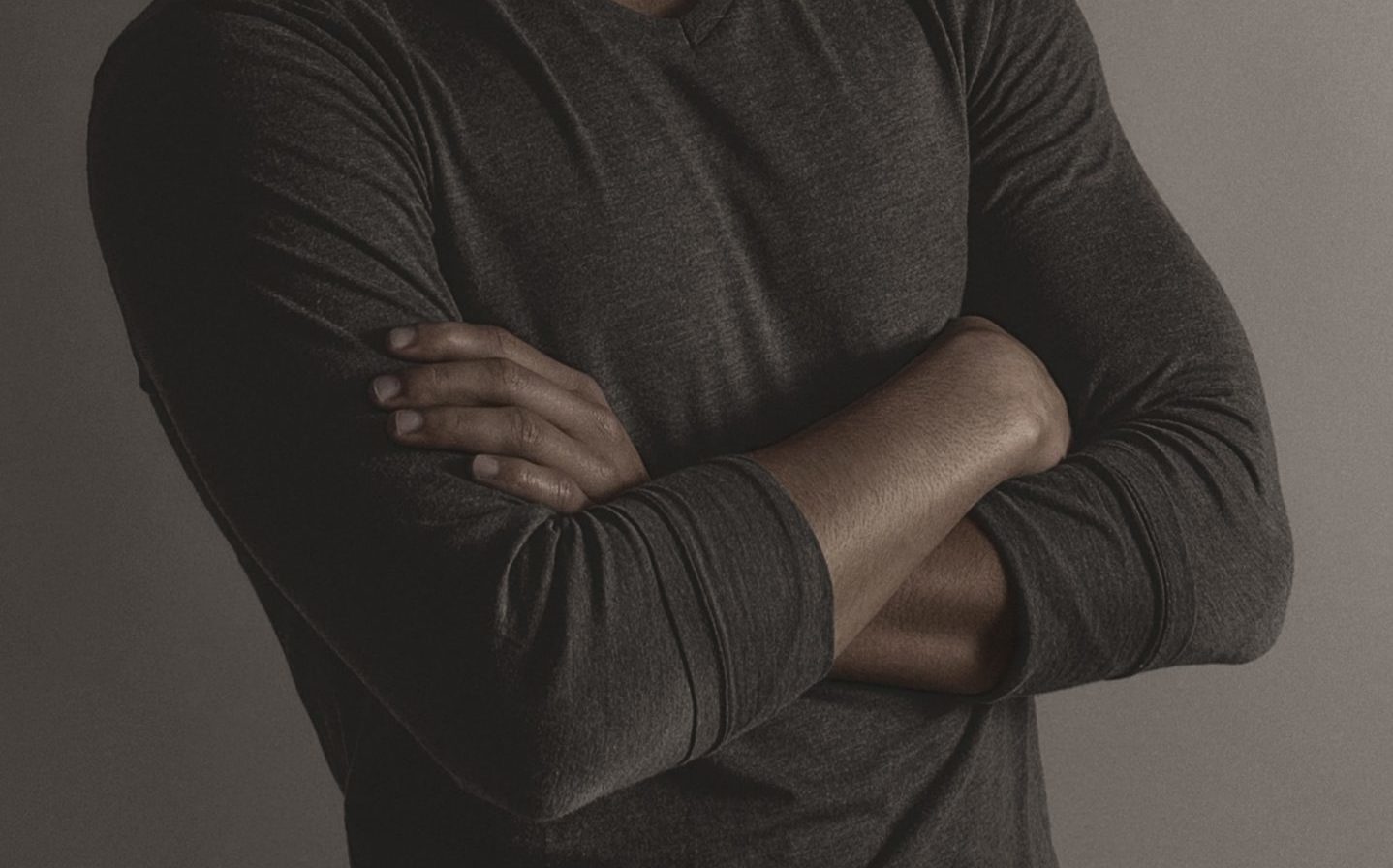 Given the functionality and popularity of the crew-neck t-shirt, that style will shape this list's focus. But even with a narrow focus, shoppers are still faced with a multitude of options when looking to make a purchase for themselves. Forget about the shopper who wants to buy a gift for a loved one or significant other! In order to improve the buying process and ensure satisfaction, the list takes a closer look at the best purpose for each shirt.
Versatile options offered by top brands can be worn in more traditional settings as standalone t-shirts. These tees make the most sense for men who appreciate making a good impression.
Athletic options tend to favor the active lifestyle and need to incorporate features like moisture-wicking, lightweight fabrics. These tees are most at home in the gym, on the treadmill, or outdoors alike, and will appeal to athletic types.
The trendy option on the list will appeal to the man who plans on looking good and being comfortable without crossing any trend or fashion lines.
Heavy-duty t-shirts excel in the comfort and durability categories and the man who intends on wearing his tee in rugged work environments.
Lastly, the basic variants are best-suited for layering, worn as accessories or base layers. These tees offer great versatility.
That doesn't mean that any of these long-sleeved t-shirts can't serve double-duty when cuddling on the sofa with a pet or significant other on a lazy Sunday afternoon with Netflix playing in the background. In fact, the reason these tees made the list and stand apart from their lesser competitors comes down to their flexibility to serve multiple purposes. But given the overwhelming amount of options (good and bad) available to shoppers, this list not only highlights the best options but offers the context where these tees shine.
Shopping for Presentation: The Best Versatile Men's Long-Sleeved T-Shirts
Top Choice: Momentum Long Sleeves by MYLES

Myles was founded by two friends who were dissatisfied with the options of gym clothes available on the market. They aimed to perfect the notion of cross-athletic sportswear while ensuring comfort and, at the same time, keeping the garment light and trendy. These ambitions were clearly achieved with their line of Momentum long-sleeved t-shirts.
Although Myles has grown into a full-line of activewear clothing, the San Francisco company's Momentum long-sleeved t-shirts offer plenty of different colors to compliment most wardrobes. Available in a crew-neck style, buyers can choose from a variety of color options like Heather Coal, Heather Gray, Heather Gray/Blue, Heather Iron, Heather Iron/Coal, Heather Sky, Heather River, and Heather Olive. The available two-tone (sleeve and body) designs further enhance their appeal.
More importantly, and sticking to the founders' original objectives, Momentum's cotton-soft comfort qualities betray its DNA as athletic wear. Constructed of Polartec Power-Dry polyester, the fabric not only keeps the garment lightweight, but it wicks away sweat and, unlike others in this space, Momentum's Polygiene Odor Control inhibits unwanted post-workout body odors that often linger, even after multiple washing. This claim is backed by Myles' 5-year quality guarantee.
For those seeking a perfect combination of comfort, performance, style, and quality, the Momentum long-sleeved t-shirts by Myles will tick all of the boxes.

Runner Up: LL Bean Carefree Unshrinkable Tee
Synonymous with upscale quality and adventurousness, LL Bean brings its reputation as a leader in selling hiking, weather, and other utility to this long-sleeved men's t-shirt. The Carefree Unshrinkable tee is a regular-fit shirt, relaxed in the chest, waist and sleeves. The fit makes this a comfortable option for wearing around the house on a lazy day, and its 100% jersey-knit cotton material makes it a top choice for active, outdoor adventures. Tested in the lab and the field, the LL Bean Carefree Unshrinkable Tee offers something else that many other options here don't; it's wrinkle-resistant! This makes for an easy choice when running late for an appointment or meeting that calls for business-casual attire. The best part: this appealing long-sleeved t-shirt doesn't compromise comfort in exchange for functionality. An ideal choice for the man who not only hates wrinkles (or ironing), but appreciates and needs a higher-end option.
Second Runner Up: HANES Men's Long-Sleeve Beefy Henley Shirt
As a basic apparel company – they manufacture and market all kinds of "basic apparel," including underwear, bras, t-shirts, etc. – this North Carolina company has been around since the 1900s, initially under the name of Shamrock Knitting Mill. Eventually, the red tag with its commonplace "Hanes" name has wedged its way into the staple it has become for most consumers (keep scrolling to read our thoughts on their basic t-shirt option). As far as the Hanes long-sleeve beefy Henley shirt goes, this polyester and cotton variant of its traditional undershirt brings added ruggedness and weight to something the company knows and delivers exceptionally well: comfort. Not only does this long-sleeved t-shirt highlight the quality that has helped the company build its reputation, but the addition of three simple buttons on the Henley collar adds an element of versatility that men can wear in virtually any setting. With a variety of color options available, the HANES long-sleeved beefy Henley shirt makes for a perfect gift or addition to any man's long-sleeved wardrobe.
Final Note: Any of these three options will leave any man feeling at ease in casual or more formal settings. While these long-sleeve t-shirts can't replace a collared shirt at a boardroom table, they are all equally in-place at a restaurant or bar as they are on casual days at the office.

Shopping for Athleticism: The Best Activewear Long-Sleeved T-Shirt
Top Choice: Ponto Performance Crew Pullover by VUORI

Inspired by the beaches of California, Vuori's brand was built on comfort, versatility, and perfection. The Ponto Performance Crew Pullover serves as a perfect example of this and will appeal to anyone seeking a comfortable long-sleeved t-shirt. Perfect for extended periods of wear, the Ponto is equally at home as workout gear, and not just because of its soft-texture and moisture-wicking qualities.
With a small list of available color options, the Ponto can easily be worn in layers in cooler climates or on its own as a standalone shirt. The added, hidden pocket for a key fob credit card, driver's license, or other small device makes it extremely versatile and a must-bring option for traveling with limited luggage space!

Runner-Up: JERZEES Men's Dri-Power Long Sleeve T-Shirt

As a low-cost active t-shirt, this JERZEES not only offers the expected qualities that men expect from the activewear segment, but it adds stylishness as well. Given the low entry point, it's worth mentioning that the Jerzees Dri-Power Long-Sleeve T-Shirt's 50/50 polyester-cotton fabric is indeed moisture-wicking. The durable fabric also offers odor control, making it an ideal selection as workout gear. With those features being standard in this segment, where the Jerzees really shines in its comfort qualities, something that shoppers consistently mention in their reviews. With a formula based on comfort, activewear qualities, and low-cost, the Jerzees Men's Dri-Power long-sleeved t-shirt is an essential component of any man's wardrobe!
Final Note: When it comes to activewear, moisture-wicking and odor control form the basic, non-negotiable essentials that any man requires. And while these variants excel in a gym, on the treadmill, or running a triathlon, their stylistic features mean they can be worn while running Saturday errands or lounging on the deck with family and friends after a long summer day, just when the sun disappears and the chill in the air necessitates more than a short-sleeved golf shirt.

Shopping for Popularity and Good Looks: Best Trendy Long-Sleeved T-Shirt
Top Choice: Awakening Tee by THE AWARE BRAND

When a company's sole purpose is to "awaken" its customers, it stands to reason that the Awakening tee by Aware scores extra points for comfort. The brand, which has been around since 1974 when hairstylists John Carmel and Bob Miller founded it, incorporates designs and popularity that make its long-sleeved t-shirts a staple for those who appreciate the kind of statement the brand stands for. After all, its founders were like many of today's buyers; they found it challenging to support many big, national brands' ethics and policies. But their stand means more than doing good; it stands for perseverance, the very thing that has made their brand so popular today, almost fifty years later.
The Awakening Tee comes in a relaxed fit, with a neck design that makes it easy to slip on. Unlike many national brands, the Amazing Tee has a longer body and incorporates cuffed sleeves, and double-needle bottom hem helps support the t-shirt's fitting qualities. This makes for a polished t-shirt look and offers enhanced comfort qualities that make the Awakening tee a popular choice when lounging around on a lazy Sunday or getting sweaty around the yard.
What's most impressive to most purchasers is the price. For under $50, the Awakening tee by Aware is more than just a comfortable, trendy, and stylish addition to a wardrobe; it's a stance for the greater good.
Final Note: These trendy options might not attract the right attention at a fancy restaurant, but in a bar, at a party, or sporting event, these long-sleeved t-shirts will help any man stand out from the crowd while ensuring comfort time and again.

Shopping for Rugged Durability: The Best Rugged/Heavy Duty Long-Sleeved T-Shirts
Top Choice: DICKIES Men's Long Sleeve Heavyweight Crew Neck

Williamson Dickie founded his well-known, prolific DICKIES brand in 1922. The company started out as a manufacturer of small bibs, but it has since grown into one of the largest workwear manufacturers in the world. The keyword here is: workwear.
For those seeking a heavier long-sleeved t-shirt that will withstand a lot of wear and tear, few options will match the durability of the DICKIES Heavyweight Crew Neck long-sleeved t-shirt. Everything from the taped neck to the cuffs, from the longer length that won't ride up to one's shoulder blades when bending over to the heavily stitched pocket that won't result in a sagging breast or neck-line, nothing on the market bring the same level of substance as this shirt.
What's more, purchasers can choose from a variety of color options, making it one of the most popular t-shirts on the market. Not only can multiple colors make it flexible enough to accommodate most wardrobes, but their thick fabric and comfortable fit mean most men do not need to wear undershirts.
The one drawback to such a workhorse is the lack of moisture-wicking fabric, making this t-shirt unlikely to maintain its comfort if worn while exercising or in hot climates. Still, this shirt is more likely to find itself at a casual restaurant or at the bar on a Friday night than at a marathon or treadmill.
For those seeking a heavy-duty shirt that will keep them warm and stand up to heavy-duty wear and tear while also having the flexibility to be worn out in public, the DICKIES Men's Long Sleeve Heavyweight Crew Neck will meet virtually all requirements.

Runner Up: COMFORT COLORS Men's Adult Long Sleeve Tee

Comfort Colors, as the name suggests, offers a rugged, 100% cotton option and matches the heavy-duty feel of the DICKIES. As far as long-sleeved t-shirts are concerned, Comfort Colors brings 40-years of experience in perfecting the dyeing process; these shirts come in bright, saturated hues as well as vintage, weathered tones, which makes them among the trendiest on the market. They boast that their products bring "remarkable craftsmanship in every detail" to the men's long-sleeved tee market and that their process "delivers exceptional color and longer-lasting, quality products." The pre-shrunk garments not only withstand sizing anomalies that often follow a few washes, but they retain them… often the very reason why men will choose a Comfort Colors shirt.

Final Note: Despite the common belief that t-shirts are flimsy, lightweight, and fragile, these rugged options deliver comfort and longevity for men who rely on their shirts to keep them warm, safe, and looking good. For men who need a breathable and comfortable work shirt on a day when they need to remain presentable after clocking out for the day, these versatile options combine both function and style.


Shopping for Low Cost and Function: The Best Basic Men's Long-Sleeved T-Shirts

Top Choice: GILDAN Men's Ultra Cotton Long Sleeve T-Shirt

Founded in 1984, Gildan and its 40,000 employees have been producing t-shirts of all kinds from their facilities in Canada. Probably best known for its private-label athletic and casual wear (not to mention its dress socks), many might not think of Gildan as a provider of one of the lowest-cost and highest-quality t-shirts on the market. This Men's Ultra Cotton Long Sleeve T-Shirt is a classic-cut option that is constructed of soft premium cotton and fits like active sportswear. Although they boast comfort levels that compare to a higher-end, higher-cost alternative like those listed here, these Gildan long-sleeved t-shirts are definitely a basic t-shirt that works best in layers. With that in mind, their different color options make them a suitable option for intimate public settings as well.

Runner Up: HANES Men's Long-Sleeve Premium T-Shirt
No list of the best long-sleeved t-shirts could be complete without the mention of Hanes. As a notable, and perhaps surprising, entry on our "All-Around Best Men's Long-Sleeved T-Shirts," this Hanes Premium T-shirt is more than just a "basic" tee. Unlike the company's conventional t-shirts, this variant offers a few key upgrades that enhance its appeal as an everyday option for me. For starters, this is a slimmer fit long-sleeved t-shirt with loose cuffs; combined, these two features alone make it a better option for men who appreciate the closer-comfort of a 100% cotton tee without the restrictiveness of elasticized cuffs at their wrists. In other words, it fits more like a higher-end, casual tee but offers the comfort qualities (and price!) of a basic tee. The other quality that makes the Hanes Long-Sleeved Premium T-Shirt a top-pick on our list is that it's prewashed, ensuring long-lasting comfort beyond its first week or two of wear. These reasons also make it a top choice among consumers everywhere.
Final Note: These low-cost "basic" long-sleeved t-shirts are more than mere undergarments (but they excel in that role, hands down). The Gildan and Hanes will appeal to different men, but both will meet the requirements for comfort and function. Whether worn as an undershirt as a base layer beneath a button-downed, collared shirt or as a standalone shirt after a long day at the office with a stop at the beach or patio, these tees outshine their lesser competitors and defy the belief that basic long-sleeved t-shirts come with low quality.