Winter months – some people love them, braving the elements, taking a hike in the snow with their dog, maybe bundling up and spending a day in the park with their partner, or heading off to work in that burst of crisp air. Others only tolerate those cold days. They'd much rather be indoors with the heat on and yearn for the sun on their skin in the summer months. One thing all these guys have in common, though, is the need for a winter jacket.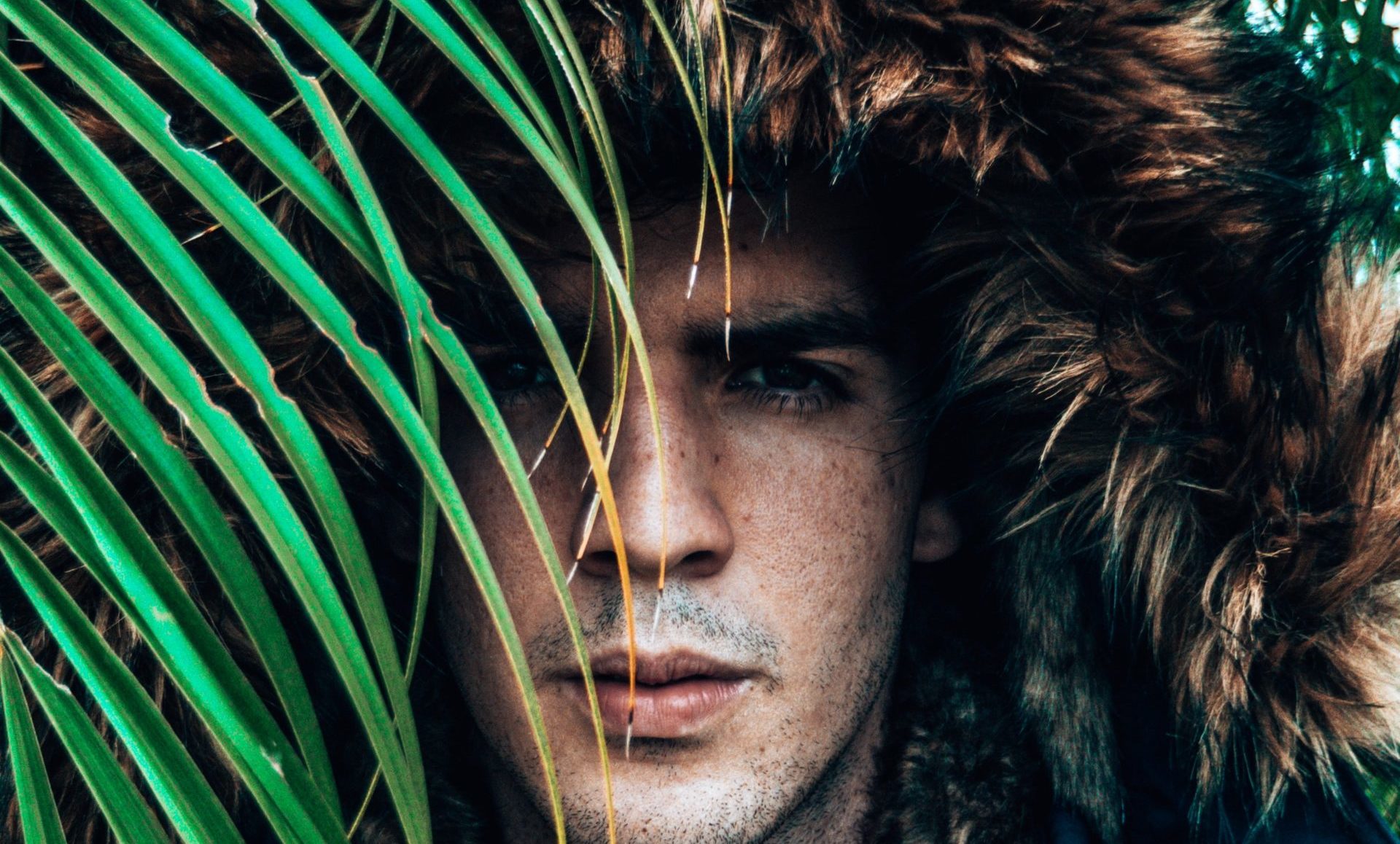 Winter jackets come in all shapes and sizes. Shoppers have a huge variety to choose from, and often, men need more than one winter jacket in their winter essentials wardrobe. Before we begin to list our favorite winter jackets for guys, it's important to think about the different coats and what's best, not only for the wearer and his habits but also the region and the weather.
Regional Considerations
Harsh winters – These are the climates where people actually shovel snow, as in the Northeastern and Midwest United States where temperatures are low, snow and ice are common occurrences, and the wind is brutal. Temperatures can hang out in the single digits, and it's a process to walk the dog. This is the weather that calls for the warmest of the warm coats and jackets. Men probably need a couple of winter jackets in their wardrobe here, something for work or dressing nicely and something for weekends, and yes, walking the dog in the wee, freezing hours.
Of course, some travelers opt for winter weather and love to visit the mountains for skiing and other outdoor snow fun. And yes, good winter jackets are imperative here to allow for a good time and staying comfortable. Whether someone is visiting the western snowy states or lives there year round, winter coats are a must-have. 
Mild winters – For those southerners and guys in warmer regions, they may not wear their winter coats quite as much, but everyone still needs one. There are usually those cold days that call for warm coats, so no one wants to be left out in the (ahem) cold without the right outerwear.
It's a common occurrence in these warmer regions when the snow hits to see people in weird mismatched ensembles, layering all kinds of clothes to stay warm. No one wants to be that guy. The smart alternative, get a good winter jacket.
The bottom line, every guy needs a great winter jacket. In fact, some people recommend at least four winter jackets, including a puffer jacket, an everyday coat like a peacoat, a working one like a trench coat, and a fun, fashionable one, too. Winter jackets provide warmth and comfort to let the wearer enjoy being outside and not cringe when the temperature drops and the snow falls.
Types of Winter Jackets
As mentioned, there are quite a few styles of winter jackets. Whether a guy wants to stick to one or wants lots of options, here's a quick breakdown of the styles before we get to our favorites.
The classic overcoat – Spanning decades, this classic coat can be worn over suits or other work or formal wear. Usually made of wool and in dark colors, these keep the wearer warm while maintaining sophistication.
Puffers and down jackets – These winter jackets are great for outside fun, or pretty much anything. They're warm and look great, plus come in tons of styles and colors. While still being casual, they can add a sophisticated modern look.
Peacoats – These classic winter jackets are great for casual wear, date nights, and just looking put together. Military-inspired and always in fashion, these coats are a perfect addition to a winter closet.
Parkas –Parkas offer a great winter look, with a cozy hood and all that masculine warmth. This coat has explorer vibes and is a necessary choice for anyone spending time in the snowy outdoors.
The key is to find a jacket or coat built to last and keep the wearer warm. Look for things like good material, warm insulation, and of course, a look that works. Warm winter jackets can be life-changing. It's time to add this essential piece to every guy's wardrobe. Don't be the guy shivering and miserable; get a winter jacket.
Don't fret, our list includes some other winter jackets, too. It's a smart idea to have that winter jacket ready before the first snowfall. Don't be one of those oddly dressed guys standing dumbfounded in the snow or the guy who's always cold and shivering. The smart shopper is going to choose not only what looks great, but also what is going to keep him warm on those cold, cold days. And oh, also on those just those chilly ones, too
10 Best Winter Jackets
Honorable Mention
The above list covers some awesome choices for winter jackets, including puffers, parkas, overcoats, peacoats, down jackets, and transitional ones. There's a lighter jacket for those in warmer winters and a couple of cool active jackets. They are all great choices. And not to be limited with ten, here a couple that deserve honorable mention.
P from Mr. Porter – This cool coat is not for the faint of heart, style-wise or wallet wise. Coming in at over $1,000, the cool black shearling is a subtle statement in and of itself. It has longevity and timelessness and makes the wearer feel snuggly warm. Who knows who else is going to want to snuggle up with this jacket, right?
Mack Weldon Habitat Puffer Vest – Honorable mention needs to include a cool winter vest, and this is a great choice. Fully reversible, it can go from cool puffer to a smart herringbone. Wear it either way, the pockets and zipper are made for reversing. Layer it over another jacket, hoodie, anything. Great high quality and versatility for a winter piece earns it a spot on this list.
Amazon's Essentials Men's Lightweight Water-Resistant Packable Puffer Jacket – To balance out the price of our first honorable mention, this jacket will fit pretty much any budget at around $30. And the thing is, it looks cool, comes in a bunch of colors, and it's warm. Sure, it may not have that longevity that some of these other coats do, but guys can wear it as a base layer or alone, and have a little cash left to put in those pockets.
Accessories for Winter Jackets
With winter comes the need to keep hands and the head warm, too. Here are just a couple of cool accessories that would look great with these coats and add that extra warmth.
The Burton Gringo Beanie is a cool beanie to look cool and stay warm. Remember, all that heat gets lost from the head, so beanie up and stay warm.
This scarf from Ralph Lauren will look so sharp paired with a peacoat or trench coat. Not only will it add cool style, but extra warmth, too. And who doesn't love a little cashmere?
Bernie mittens. Maybe enough said, maybe not. Check out some of the small makers for an awesome 2021 trend and find a unique pair of mittens to keep hands warm and stay Bernie cool.
Remember…
The jacket, the scarf, beanie, and mittens. This list can help the shopper break it down and stay warm all winter. When buying a winter jacket think about a few things like this:
Style – what style works best? Casual, formal, trendy, timeless. Most men have more than one winter jacket to fit more than one style. That's another reason they often go for that timeless style when putting down some cash; something like a classic trench can last years and years.
Budget – what budget works? Winter jackets fall into price ranges from $30 to upwards of a few thousand. Think about how and when this coat will be worn, and what the wearer will be doing. The good thing is that there is a price for everyone.
Warmth – where is the jacket going to be worn? Guys living in the Midwest probably need warmer winter jackets than the Southern guys, so warmth is a big factor. For the outdoorsy guys, they'll want a warmer jacket than the guy just heading off to work.
The bottom line, find a jacket that fits the purpose, the budget, the weather, and the wearer's style. That jacket is out there and use this list to help you find it. Remember the mittens and stay warm this winter!