For many, the season of winter gloves, shoes, and cold-prevention vitamins isn't quite over. And with the erratic weather patterns of recent, being caught unprepared in sleet or wind-strong snow can be a terribly miserable experience. From pulling out ribs from the oven to staying snug like Bernie Sanders at the 2021 inauguration, gloves are man's most unsung apparel. Whether you're outdoors braving the elements or high-fiving your bro on a frosty night in the city, our curtain-raiser on the "10 Best Winter Gloves for Men" will keep you warm and snazzy through the cold season. We'll also go technical and dish out insider tips on how to pick the right ones for the occasion and activity of the day. Because when it comes to winter gloves, it's not just about aesthetics, but also a ton about functionality.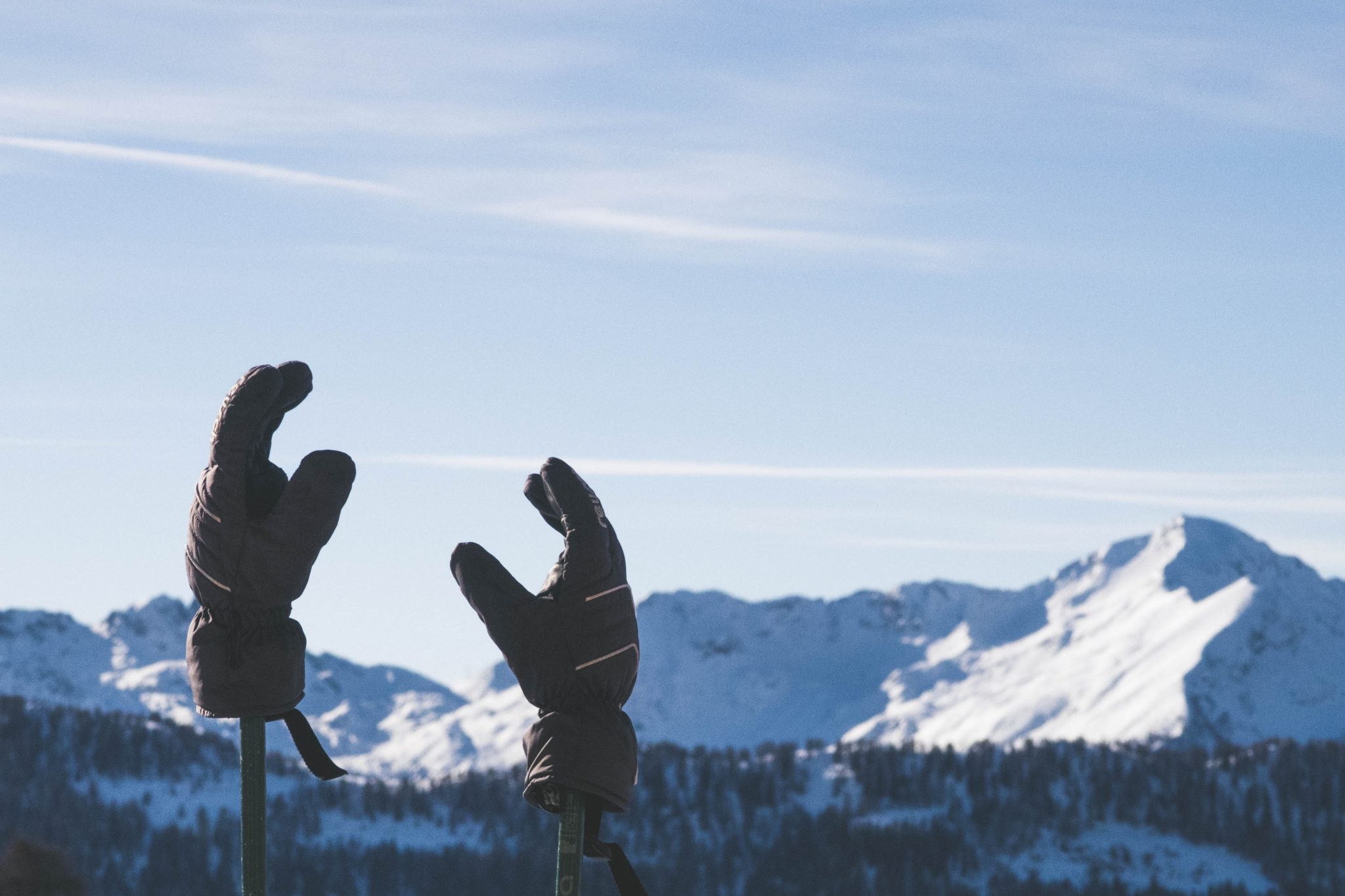 The Basics of Picking Out Winter Gloves
You'd think gloves are just gloves until you actually make an effort to explore their endless possibilities. Indeed, gloves are not quite the first thing people consider or notice when it comes to style, but they do make or break an outfit. Plus, destroying a good pair can be quite an easy feat when you use the wrong kinds for improper purposes. Before we dive into the best gloves of the year, here are some basics you need to know before picking them up from a store. By the end of this guide, you'll understand why you definitely need more than one pair of them in your wardrobe.
Choosing Gloves Based on Dexterity
When it comes to winter gloves, the level of nimbleness it provides is a pretty huge factor. Only after you've considered how you'll be using your gloves will you be able to consider other features like waterproofness, durability, insulation, and dexterity.
Why would anyone wear fingerless gloves, you ask? Good fingerless gloves are effective at keeping your hands warm without compromising on your dexterity. These are the perfect gloves for those who need to keep their touch screens handy or pull out a cigarette in the cold. They're also great for climbing, hiking, and mountaineering – basically, any activities where you need your fingers.
In situations where the need for those agile digits boils down to the possibility of a "might," flip-back finger gloves are just the invention for you. They essentially are gloves with a removable mitt cover or finger coverings that allow you to decide when frostbites become a prospect.
Although not many mittens can smitten, they tend to be warmer because your fingers can retain more heat when they're not separated by fabric. Though obviously, mittens are not the best gloves to have when handling tiny objects like keys or touch screens. Clumsily bulky as they may be, the right ones are essential for some avid skiers.
If you haven't heard, lobster gloves, also known as claw-style gloves, are a hybrid of mittens and regular gloves. Lobster gloves separate out your fingers into three sections. Your thumb in one, your index and middle fingers together, and ring and pinky fingers together. Naturally, it provides a middle ground on dexterity between mittens and gloves. Lobster gloves are the perfect option for cyclists because they mean no more frozen digits that retard your ability to shift between gears and break when needed. They're the go-to solution when regular gloves still numb your fingertips and mittens impede your movement.
Choosing Gloves Based on Material
Waterproof, windproof, or warm or wooly? It all depends on your outfit of the day, the temperature, and what you'll be doing. For instance, leather gloves might be all-out swanky, but they're not the best gloves to have on while shoveling your driveway or manhandling camping equipment. The material of winter gloves determines its flexibility, durability, and how numb your fingers get in the cold.
It's true that when it comes to style, you can't go wrong with a pair of men's leather gloves. As the quintessential of classic, leather is reasonable but not completely windproof and waterproof. It comes in a variety of quality, color, weight, and texture. Full-grain or top-grain leather tends to be pricier though they are more durable as they are made from a thicker layer of hide. Although genuine leather sounds appealing, we recommend steering away from these. After all, you use your hands to do plenty of tasks, and genuine leather is simply not durable or practical.
Polyester and nylon gloves tend to be more affordable though they are not quite as hardy as leather. They are an exceptional choice for keeping warm, so they are an excellent option for outdoor sports during winter. Plus, they are super easy to care for once you've ended your long, tiring day outdoors.
Technology has upped the game on winter gloves, and the production of new and evolved synthetic materials has been increasing over the years. Of these, Thinsulate is a known brand of synthetic fiber developed by the 3M company. The material is designed to trap warm air inside more efficiently while being waterproof at the same time. It provides the perfect insulation for cold winter days.
Love the earth? If so, you're probably a fan of cotton or wool. Though these materials trap warmth in their plushy layer, they're not waterproof nor windproof. Even so, they're still well-loved, especially if knitted by grandma. You can imagine that gloves made from natural fibers are probably great for commutes and transitioning seasons but not suitable for outdoor sports. Nevertheless, their pliability and comfort make them great to have anyway.
Recommended 10 Best Winter Gloves for Men
Practicality and decisiveness are probably a man's priorities when it comes to shopping for anything at all. And with stay-in weather and pandemic conditions, online shopping has become the go-to for everyone's needs. This is particularly tough when shopping for winter wear. Not being able to test out features or feel the material's texture on your skin will have you sitting at your seat's edge until your delivery arrives. If you're completely clueless and in need of some winter gloves, consider these 10 amazing pairs for your list. Not only are they vetted, but we've included a variety of weight, features, and price ranges so you can find one that fits you just right.
#1: The Everything-Proof Glove
OZERO Waterproof Men's Winter Gloves
Brutal sub-zero temperatures in the north call for the ultimate pair of heavy-weight weather-proof gloves. Enter the OZERO Waterproof Winter Gloves. They are skid-proof, windproof, waterproof, and, best of all, wallet-friendly. Even skeptics have been left raving about them, and they pretty much go with any biker's or rider's outfit. The gloves are multi-layered with an artificial shell, a 2mm think insulated sponge, and thermal cotton for comfort. Outdoor skiing, cycling, or ice-fishing, you'll have no qualms with dipping your fingers in icy-cold water because of its waterproof feature. As if a snug experience wasn't enough, the OZERO Waterproof Winter Gloves also come with highly-sensitive goatskin fingertips that allow you to easily operate your mobile phone without having to take them off. It is comfort, function, and style, all bundled into a pair of awesome gloves.
#2: The Classic Leather Glove
Shinola + Geier Deerskin Lined Men's Gloves
When it comes to gloves, no one knows leather gloves better than Geier. Since 1927, the Geier Glove Company has been producing premium gloves with unparalleled fine detail and quality. In the case of this one, Shinola worked with Geier to produce this elegant quintessential piece. The gloves come in half-sizes to render the perfect fit and three different colors to complement your wardrobe. Polypropylene lines their insides to provide extra warmth against the cold, while the soft and supple leather is just a treat to have. Although these are light to mid-weight gloves, they can definitely jazz up any dressy outfit. Plus, they are perfect for spring and autumn too. Wear them for a day in town, date night in the city, or on your everyday commute to work.
#3: The Dress-It-Up Glove
Brooks Brothers Lambskin Cashmere Lined Men's Gloves
Looking for something a little more uppity class? This Italian made Lambskin Cashmere Lined Gloves is crafted with genuine lambskin. They're a luxurious choice for anyone who's willing to fork out a little more for comfort, swank, and sophistication. Fine quality aside, the gloves are made with superb craftsmanship and stitch work. In fact, they are so in-demand that only the black version is in stock, even though it comes in seven different colors. The Brooks Brothers Lambskin Cashmere Lined Gloves are perfect for a fancy date on a chilly night, but they are not the best in providing warmth. If you must wear them for a frigid day out, you can always put on additional glove lining underneath them for a little extra warmth.
#4 The Intensely-Cold Glove
Canada Goose Northern Utility Men's Glove
Don't let the price tag faze you. Sometimes, gloves like this one are a necessity when dealing with mother nature's elements. If you're one who hates winter, wear as the Canadians do! This Northern Utility glove comes with a goatskin leather & nylon outer shell and two breathable and waterproof membrane layers. And if that's not enough, they come with a removable fleece lining and a 525-fill down insulation for extra protection. Leaky nose? Wipe it off with your glove's thumb designed just for that purpose. Plus, it's durable, dry on the inside, and built with a one-hand adjustment just in case you're walking into a low visibility snow-storm. "Downright insulated" is what it is. What more could you ask for, really?
#5: The Ultimate Athlete's Glove
The Columbia Men's Trail Summit Men's Running Glove
It's easy to pack on the pounds as we pudge up on layers during the winter season. But if you're an avid fitness fan, there's no way you're letting a little frost get in your way of staying in shape. The most important feature of sports gloves is their flexibility and capabilities to allow movement. This Columbia Men's Trail Summit Running Glove does just that. Built with Omni-HEAT™ thermal reflective to provide warmth, its elastic material enables nimble movement. Whether you're up early at dawn for a self-mandated marathon or out for an evening jog, the fleece stretch gloves stretch correctly over your hands and keep you snug and comfortable. The gloves are designed with silicone across the palm for a non-slip grip and touch screen compatibility so you can switch your soundtrack while training on your trail. Throw them in a machine and wash away all that sweat and grime with ease when you're done!
#6: The Super-Plushy Glove
SmartWool Trail Ridge Sherpa Men's Glove
If you love the feel of grandma-knitted woolen mittens on your skin but are embarrassed to wear them out, try the masculine SmartWool Trail Ridge Sherpa Men's Glove on for size. On dry, cold days, these gloves combine the comfort of wool with leather's durability around the fingers and palm. The huge perk? Unlike mittens, they are built with touch-screen compatible thumb and index finger texture for mobile phones. Plus, they look great and match easily with any outfit. The mid to heavy-weight gloves come with an elastic cuff to keep all that insulation in so you still can take a walk in the park without giant pockets to keep your hands in.
#7: The Stylish Ski Glove
L.L.Bean Men's Rangeley Waterproof Gloves
Say you're spending winter at a ski resort but don't have space to pack more than a pair of gloves for a romantic evening walk. If so, L.L.Bean Men's Rangeley Waterproof Gloves might just tickle your fancy. These waterproof slip-ons are made to withstand the elements when you ski. At the same time, these stylish ski gloves come with a vintage vibe for a touch of style. You can choose to go with the red plaid option if you're a fan of flannel shirts or the black and khaki camouflage option for a more classic look. Keep your fingers toasty with fleece-lined insides and 100% deerskin leather on the outside.
#8: The Outdoor Work Glove
Carhartt Men's W.P. Waterproof Insulated Work Gloves
Come rain or shine, snow or sleet, it's business as usual for some. After all, a man's got to do what a man's got to do! And if you're one of those who have to work outdoors, here's the perfect work glove for you. The Carhartt Men's W.P. Waterproof Insulated Work Gloves are affordable, easy to wash, durable, and waterproof. It comes in four colors so you can showcase your personality while staying warm. The gloves are constructed with a highly durable polytex shell for wear and tear and uses FastDry technology lining to wick away any sweat so you can stay dry and comfortable while you're hard at work. Whether you're out gardening, snow-blowing, or wood-chopping, this insulated pair will keep you going longer, with better dexterity and a nitrile grip for handling slippery surfaces. A man's glove it is, indeed!
#9: The Every Day Winter Glove
The North Face Men's Denali Etip™ Glove
When it comes to popularity, you might find that The North Face Men's Denali Etip™ Glove is sold out in many places. And for plenty of good reasons! This affordable pair comes with 300-weight fleece, nylon Taslan over the knuckles and fingers for rugged durability, and a five-dimensional fit to keep your hands in a relaxed position. That means no more uncomfortable stiffness and enabled mobility where needed. With three colors to choose from and conductive material for touch screen functionality on all five fingers and the palm area, this is every modern man's must-have glove. Whether you're climbing a mountain in the middle of nowhere or riding your bike against the wind, don't let winter stop you. Just throw this pair on, and you're good to go! Just make sure you get yours before they're all out.
#10: The Heavy-Duty Glove
Give'r 4 Season Glove with Wax Coating
While most gloves are built to withstand the cold, the Give'r 4 Season Glove is something else. These waterproof bad boys are so durable they'll withstand both flame and ice alike. Made with 40g Thinsulate lining and Hipora membrane for maximized durability, you'll be able to give it your all regardless of the outdoor elements. The gloves come in three different colors and five sizes, so you can choose the perfect one to weather out your winter confidently in style.
Wrapping Things Up in Toastiness
Winter can be a wonderland or a nightmare, depending on how you weather it. Let this list of the "10 Best Winter Gloves for Men" be your guide on your shopping endeavors. The rule of thumb is to remember that your gloves should fit you comfortably like a shoe. You'll want your fingers to stay snug so you can still feel them in the cold.