When winter weather arrives, there's nothing better than a snug and rugged pair of boots to keep your feet warm and dry. Whether dealing with chores around the house, hiking through a winter wonderland, or navigating the city streets on your way to a seasonal celebration, cold feet, and wet socks will quickly ruin any event. The solution is a durable pair of boots that will keep you sure-footed and comfortable regardless of the weather.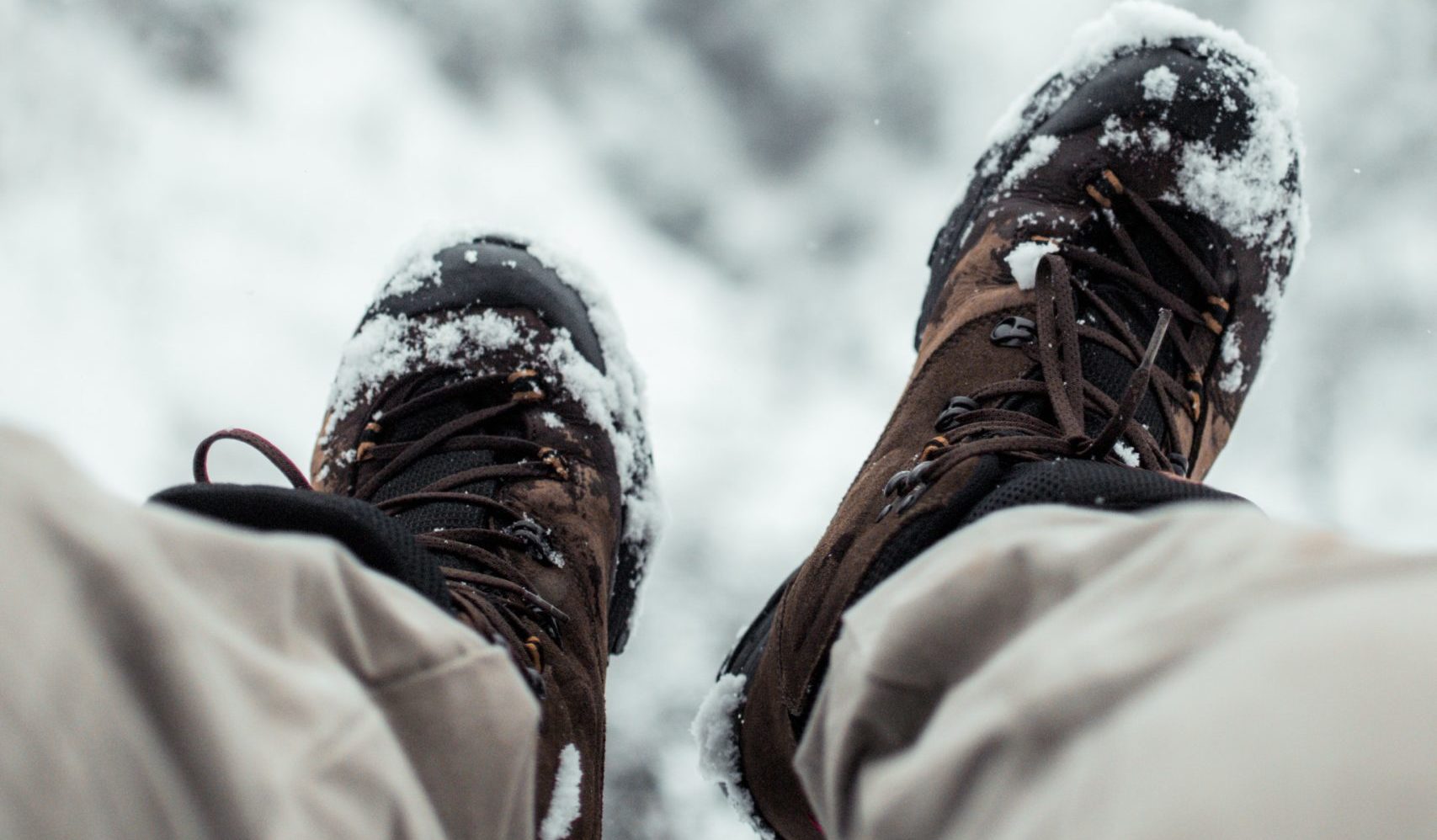 In the past, men had only a few boot choices available to them. Today, modern production methods and inexpensive materials have opened the door for many brands to begin manufacturing boots. Though there are numerous choices, not all boots are created equal. Many are crafted of inferior materials that will fall apart after a year or two of rain, snow, salt, and mud. An important thing to consider before beginning the search for the perfect pair of winter boots is what type of weather you will be encountering. Some men prefer a streamlined boot suitable for professional occasions but that is still durable enough to hold up to minimal outdoor use. Others require tough, rugged, and durable boots that will hold up through even the most severe winter weather.
A good pair of boots is an important investment, and with so many options to choose from, it can be difficult to find reliable footwear that will protect your feet for years to come.
If you're struggling to decide which boots are the perfect choice for you, this list will prove helpful. The boots that we've selected reflect a variety of styles, but each pair comes from a proven line with a heritage of reliable performance. Whatever your specific needs, you're sure to find the perfect pair of boots in the list below.
1. Columbia Sportswear Men's Bugaboot Plus IV with Omni Heat
One of the first names that comes to mind in any discussion of winter performance clothing is Columbia Sportswear. Originally started in 1937 as a hat manufacturer in Portland, Oregon, Columbia boasts an 80-year history of high standards for its products. From rugged outerwear for extreme climates to warm shirts for a cool afternoon hike, Columbia's product line is diverse and dependable. The company's product line of boots is no exception to this tradition of excellence. Among the boots created by Columbia, the Men's Bugaboot stands out. The Bugaboot Plus IV is an update of a Columbia classic and now features Columbia's Omni-Heat technology in every pair. Omni-Heat brings unparalleled comfort to these excellent boots through a mesh of silver dots that reflect heat back onto the foot.
Though durable, the Bugaboot is also lightweight and waterproof. The upper part of the boots is manufactured of nylon and leather, while the sides and sole of the boots are made of Michelin rubber specially formulated for the harsh conditions of winter. This high-quality material gives the Bugaboot excellent traction and resistance to slipping even on icy surfaces.
Whether you're building a snowman with someone special, tackling miles of snowy trails, or simply walking across an icy parking lot to your car, the Bugaboot Plus IV by Columbia Sportswear is a comfortable, durable choice for any man. This pair of boots is sure to give you winter after winter of comfortable and warm foot protection.
2. Sorel Men's Caribou Boots
If you're looking for a pair of boots that combines a stylish form factor with high-quality materials and exceptional warmth and traction, look no further than the Sorel men's Caribou Boot.
Sorel has been designing and manufacturing high-quality footwear for almost 60 years, and they are committed to fusing comfort and performance with modern and contemporary styling. The Caribou boot is no exception. These boots have been a staple of Sorel's winter footwear lineup for decades, and it's easy to see why. Each pair of boots features an upper that is crafted of durable top-grain nubuck leather, while the outsole is handcrafted of waterproof vulcanized rubber that locks out slush, snow, and mud. The boot soles are designed for traction even in the roughest conditions.
This stylish and rugged design is topped with a cuff of warm faux shearling wool that shuts out cold and seals in heat.
For a durable boot that combines luxurious comfort with superior protection, look no further than the Caribou boot from Sorel. It's a classic design that will never go out of style.
3. Timberland Men's White Ledge Mid Waterproof Boot
For a pair of boots that boasts a versatile design at an affordable price, Timberland's White Ledge mid-ankle boot design is an excellent option. This adaptable pair of boots boasts hundreds of five-star ratings for its comfortable fit, waterproof construction, and versatile styling.
The dream of Timberland began in 1952. Today, Timberland is located in New Hampshire, and is a company designing and building products to meet the conditions of New England's inspiring, demanding, and sometimes harsh climate and topography. Not only does Timberland focus on creating durable, useful products, the company also seeks to reduce the environmental impact of its manufacturing process. For anyone considering the environment in their purchasing decisions, Timberland is a great choice.
The White Ledge boots are some of Timberland's best-selling products. Though originally designed with hiking in mind, these boots feature exceptional waterproofing that makes them an excellent choice for winter wear. Each pair of boots features a durable leather upper and solid rubber sole designed for good traction on any terrain.
Whether you wear them for chopping wood, hiking, or a day at the office, the Timberland's White Ledge boots will meet whatever challenges you throw at them.
4. L.L. Bean Men's Bean Boot 10-inch Shearling Lined
L.L. Bean is a company with a long history that was built on boots. After a hunting trip in 1911, the company's founder felt the need to create a boot to keep feet warm and dry. The original Bean Boot was his solution: a waterproof design that unites a comfortable leather upper with a waterproof rubber bottom. The design of these boots has stood the test of time, and today the Bean Boot is instantly recognizable as an icon of men's fashion.
Over the years the company has implemented variations and improvements to the original design and the 10-inch shearling lined boots are no exception to this ongoing tradition of excellence. Each pair features the traditional full-grain tumbled leather upper and rubber bottom of the original, but is lined with a warm layer of shearling wool to keep the feet warm as well as dry. Tumbling the leather gives each pair of boots a comfortable flexibility that feels great from the first time you wear them. No need to spend time breaking them in. The rubber soles of these boots feature a chain style pattern for extra grip on slick surfaces.
For a boot that is comfortable and distinctively traditional, look no further than the L.L. Bean Bean Boot.
5. Blundstone #500
If you're looking for a winter boot that scores all the points for sophisticated styling while still keeping your feet warm, dry, and secure in wintery conditions, then Blundstone's sophisticated Chelsea boots may be the perfect choice for you.
Blundstone has a long and rich history behind its current popularity. Though many will see simply an elegant pair of boots, each pair of boots is a link to the past. 150 years ago, Jon Blundstone began making durable footwear in Tasmania, Australia. From those beginnings, Blundstone has created boots for the Australian military during both World Wars as well as custom boots for many demanding industries.
On this foundation Blundstone's line of Chelsea style boots, the #500 series, was built in the 1960s. These boots are crafted from water-resistant leather and manufactured for durability with a TPU sole for good traction in any weather conditions. Though able to stand up to winter weather, Blundstone #500s are designed with a sleek elegance that complements any outfit, from a day at the office to a morning at the farmer's market.
6. Kamik Men's Nation Plus Boot
If you live in a climate with cold temperatures and heavy snowfall throughout the winter, or you dream of living in such a climate, then Kamik Nation Plus boots may be the perfect choice for you.
Kamik was founded in 1898 in Quebec, Canada, and the company's product lines reflect this heritage of northern winters. Even the company name, Kamik, is based on the Inuit word for boots. Today the company continues its long-standing tradition of durable, exceptionally warm winter footwear.
Each Pair of Nation Plus boots features a waterproof suede upper and is insulated with Thinsulate insulation from 3M. The lower portion of the boots is waterproof rubber and features an enhanced tread for the extra traction needed in deep winter snows. Not only are these boots warm and waterproof, but they are also nearly a foot in height so that you can rely on the protection that these boots provide even when the snow fall is thick and heavy.
Whether you're dealing with harsh winter weather, or you just want a pair of stylish, exceptionally warm boots that can take you anywhere, Kamik is a company that delivers the boots you need at a price you can afford.
7. Salomon Utility Freeze CS WP Boot
For those who are seeking a pair of winter boots that do not look like winter boots, then the Utility Freeze boots from Salomon may be an ideal choice. These stylish boots look like comfortable street shoes, but with the added protection of a fully waterproof lining.
Founded in 1947, Salomon is a company created to serve the sporting needs of the French Alps. Originally creating products for the community of avid skiers in the Alps, the company gradually expanded its product line to include sporting apparel of all kinds.
Salomon's Utility Freeze boots are the perfect everyday winter shoe featuring modern athletic styling that pairs well with a variety of outfits and settings. Not only do the shoes include a waterproof lining and contemporary style, but they also have a fur lining and tested tread pattern that keeps footing secure despite winter's slippery conditions.
Sometimes boots feel bulky and difficult to maneuver. With Salomon's Utility Freeze boots, you'll enjoy the protection and warmth of a winter boot combined with the comfort and ease of movement that you'd normally find only in a pair of running shoes.
8. Season Three: The Ansel Boot
For a stylish pair of boots that is comfortable, warm, and well designed, look no further than the Ansel by Season Three. Inspired by traditional European hiking boots, the Ansel features a luxurious top-grain nubuck or calfskin leather upper, and a durable Vibram outsole to keep you sure-footed regardless of the weather.
Season Three is a newer company founded with an emphasis on design and curiosity. Their company goal is to make quality tools for exploration. The Ansel boot is the company's defining product and solidifies its place as a team focused on beautiful products with exceptional functionality. The company also values sustainability in its manufacturing processes, making it an ideal choice.
The Ansel is a handmade all-weather boot and includes an orthotic insole and full merino wool lining that makes these boots an ideal and versatile choice for everyday winter wear. Though one of the more expensive pairs of boots on this list, the quality of these handmade boots is exceptional, and they are well worth the investment.
9. Skechers Verdict Boots
Skechers is a brand name that is almost synonymous with footwear, whether sneakers, boots, or boat shoes. Founded in 1992, the company's first product was a logger boot, styled to appeal to the burgeoning grunge movement of the time. Since then, the brand has rapidly expanded and adapted to offer footwear of almost every kind and style and to nearly every demographic. This astonishing growth has in no way detracted from the quality and appeal of Skecher's products but has only inspired and fueled the company's passion to serve their customers with outstanding footwear.
The Verdict boot by Skechers carries on this pattern of expansion and excellence with a superior boot that features a durable waterproof design paired with an air-cooled memory foam insole. The boots are constructed with a leather upper and rubber lug sole for a design that is both practical and stylish.
Whether you're clearing snow off of your driveway or walking on slippery city sidewalks, the Verdict boots by Skechers are reliable footwear that will keep you on your feet and going strong all winter long.
10. New Balance X Tokyo Design Studio X Snow Peak- Niobium
New Balance is a brand known for its athletic performance shoes. For the Niobium boot, New Balance has collaborated with Tokyo Design Studio and Snow Peak to create a unique and versatile pair of boots that proudly continues that legacy of reliable, durable footwear. The Niobium boots are unique in that they feature a modular 3-in-1 design that is different from every other pair of boots on this list.
The Niobium boot design can be deconstructed from a full-size boot to a slip-on moccasin style shoe that includes the rugged boot sole. This can be further reduced to a simple soft-soled slipper that is ideal for keeping the feet warm and comfortable without the bulk of heavy footwear. This modular design is ideal for campers or travelers who may need the benefit of multiple types of footwear, but are limited by space or weight requirements.
New Balance's Niobium boots feature GORE-TEX material that provides breathability for the feet combined with protection from the wet and icy conditions of winter.
If you're looking for a shoe that can adapt to different conditions and settings, look no further than the Niobium collaboration by New Balance, a truly unique pair of boots that would make a valuable addition to any man's wardrobe.
Winter can deliver many unexpected weather conditions. Rain, sleet, ice, and snow can quickly come and go, leaving the path ahead slippery and uncertain. For whatever winter throws at you, nothing can beat a good pair of boots. As you can see, there are many styles and configurations of winter boots available, but the important thing is that the boot is a perfect fit for you and your needs.
When you're selecting a pair of boots, remember that they are an investment. A cheap pair of boots can create blisters, and may even lead to dangerous conditions from exposure to cold and moisture. Also, when roads and sidewalks are slick, a good pair of boots can keep you on your feet. Whatever style you prefer, keep those essentials in mind.
As a staple of many men's wardrobes throughout the colder months of the year, it's important to find a pair of boots that will provide the protection, style, comfort, and warmth that are needed.
Check out some of these boots today to see just how comfortable your feet can be even in the worst conditions that winter can deliver.