Keep warm in style no, matter the occasion.
When you really break it down, what is it that truly separates an outdoorsman from anyone else?

Honestly, this question seems like a strange one at first, but the truth is, what is the one thing we all can appreciate, admire, and respect about any kind of outdoorsman?…

…Preparedness.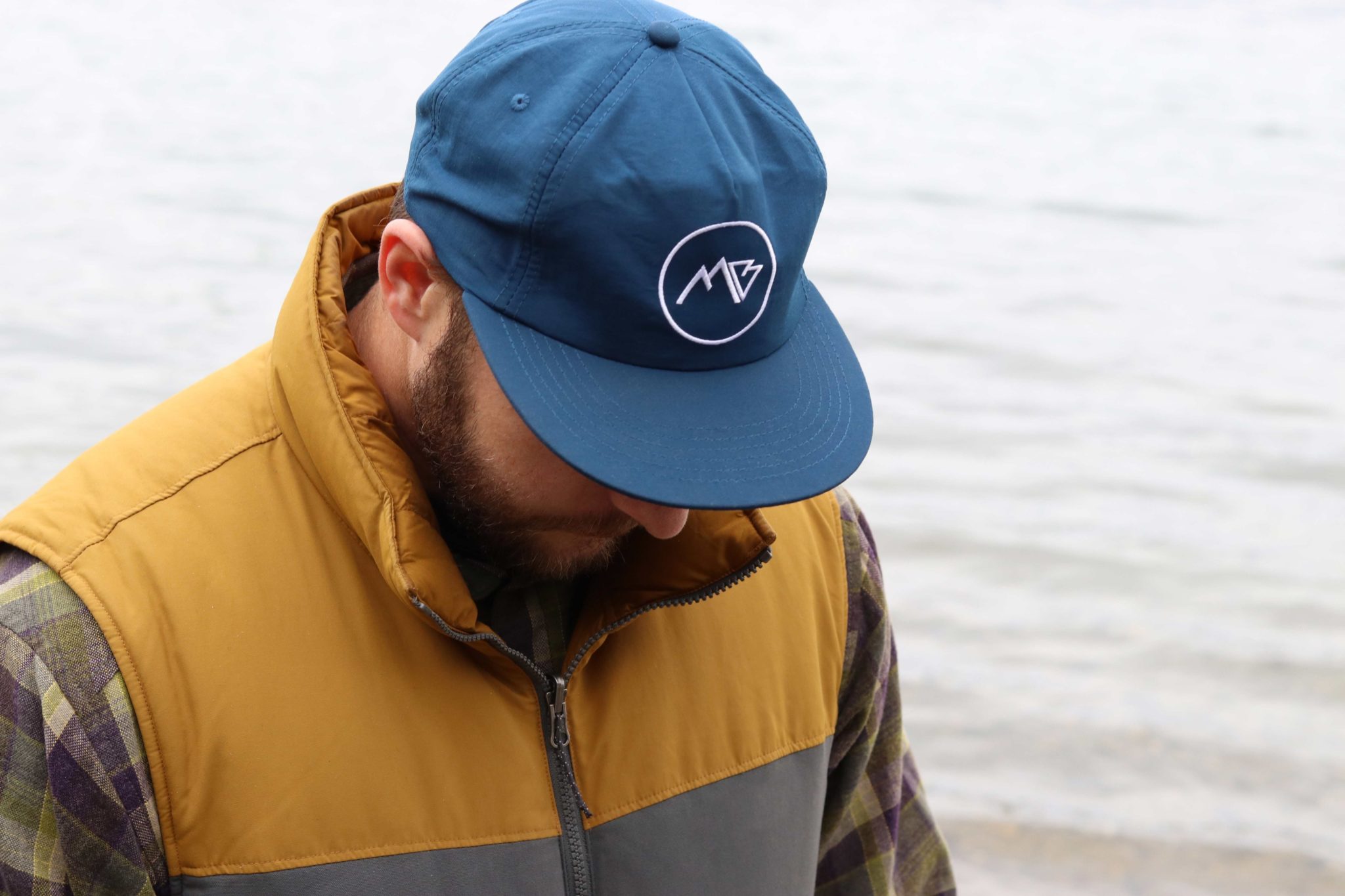 For anyone familiar with nature, you know just as well as I do that being prepared may be more than just for convenience, but it could actually be a matter of life and death. In cold or extreme weather, you have to be prepared to regulate your body heat and keep warm if necessary. Hypothermia, for example, is an emergency where your core body heat cannot be replenished as fast as you are losing it. One of the most essential and primal tools for combating this is by wearing clothing and gear to keep us warm and to use for various activities. This is what makes something like a simple vest into much more than what it just appears to be.
Ok, so here's the thing. You probably weren't expecting to hear this, but your vest is likely in need of replacement. It's nothing personal, it's just that some of the leading vests for men these days are extremely on-point. I started looking around, and I'll tell you what, today's leading vest designers make it hard for even us guys to resist going on a shopping spree, to our heart's content- literally.

However, before you randomly splurge on every hunting, camping, or fly-fishing vest in sight- check out this handy list of the top 10 vests for men that I made. Oh, and bear in mind that I also had some strict guidelines for which vests made the cut for my list. Things like functionality, accessibility, durability, ruggedness, material types, intended uses, appearances, and many other factors contributed to my decisions about which vests truly would be for an outdoorsman.
The "Everyday" Outdoorsman Vest
This might come as a surprise, but there are some outdoorsmen who go outside every single day, rain or shine and make the most of things. Who are these brave souls? Well, the truth is pretty simple when you really think about it. Anyone who might be found on a job site, making things happen in tough ways every day is going to need solid gear that they can rely on, not just for their own health and well-being, but also for those counting on their success. They need a vest that is as useful as it is affordable. This is why one of my first picks on the list must be the classic but rugged and reliable Carhartt Duck Vest.

Not only is it affordable, but it makes for a great gift because you know he will love it and use it for years to come. A trusted brand that has been around since 1889; you know they have their process dialed in. Perhaps it's the triple-stitched seams that keep these bad boys together for so long, or maybe it's the extra stiff cotton canvas, but either way, no complaints here about the first entry on my list. Next up is another classic, but with an added modern flair.
Stylish, Sophisticated, and Super Warm
Although this company was founded a little later in 1978, the next entry on my list is another favorite for just about any occasion. You could be out hiking, in a board meeting, or just hanging out around the house and all would be fine for sporting a Banana Republic Water-Resistant Quilted Vest.

These super stylish, sometimes even considered "preppy" vests will make you feel like you are as prepared for giving a speech as you are for taking a long walk on the beach. There is something truly unique about these vests, and it probably won't be long until you find yourself in one, since they are super affordable as well. Get one today and you probably will have a hard time taking it off for a while- it's that versatile. Just remember it's going to need a little bit more extra layers if you get into very cold weather.
The Quintessential Hiker's Vest
Have you ever noticed that every time you watch a nature show with a bunch of guys hiking on top of a mountain, a lot of times, many of them will have the same kind of looking vest? Do you ever wonder why that is? Well, the answer might be that they are just all wearing the most obvious choice for many hikers: the Patagonia Nano Puff Vest. These things are so cool, you basically don't need much else to get along just fine on the mountain.

Take, for example, the fact that they are totally insulated and windproof while also somehow being moisture-wicking. This is some serious science at work, which makes sense because this team has been around since 1973. Another great thing about this company is that they use recycled materials to help make their vests, so you are actually helping to clean up the environment that you are exploring as you wear one of these vests.

So, if you run into anyone else outside who may be wearing these, you will know another reason why it seems like every hiker you see on TV has one of these vests on. We all need to do our part to conserve the environment for the future, which means finding sustainable but useful ways to make everyday items.

Even for items like vests.
Maybe Something New For You
Our next entry on the list is finally one that might seem a little bit more off the beaten path. (Ok, that's enough "dad jokes"… for now…) But seriously, this might be a brand you are less familiar with, but that doesn't mean these vest makers don't seriously know what they are doing. Another super-versatile, all-around- ultra sport vest, you could find this on the tennis court, the golf course, or the running track just as much as out for a hike, or while fishing and camping. The Lululemon Down For It All Vest uses technology to make for a super water-repellent surface that is very useful when out and about in nature. With an attractive look and comfortable design, any man would be crazy not to want at least one of these appealing vests. By taking parts of different intended purposes, this company has been making amazing vests like this since all the way back in 1998, over 20 years ago. This means that yet again, you are dealing with a company that has been around the block and won't leave you high and dry. (Well, that didn't take long.)

Ok, now for some truly unique vests that you also may not have ever heard of, but need to.

Seriously Cool Vest For Seriously Cool Dudes

I saw this vest and instantly thought, "This one looks kind of different than these other vests so far." And to be honest- it is really refreshing. While some put this vest into an almost "elite" category, the Barbour Lowerdale Gilet Vest is actually way more rugged and long-lasting than it may appear to be… at first.

Don't let the suave nature of this vest intimidate you. The Barbour Lowerdale Vest is one that has attained almost legendary status. After all the field reports have come back, they all seem to be saying the same thing about this vest: the dependability and ruggedness of this vest are matched only by its attractive and stylish nature. A truly surprising gem, sporting this vest will potentially set you back double compared to some of the vests that we have seen on this list so far. So take your time when comparing this one to all the others on this list- you will thank yourself later for doing so.

For the next vest, you might want to fasten your seat belt, because things are going to get rough.

When I Said "Outdoorsman's Vest" – This Might Be What You Pictured

Look alive! Or, rather, look invisible to the naked eye! A true "hunter's vest" that will knock your socks off with how much technological advancement it contains. With various designs for different environments and types of foliage, the Sitka Men's Fahrenheit Windproof Insulated Hunting Vest really does amazing things for the wearer. With the ability to completely block the wind and keep the wearer ultra-warm and cozy, it truly is a top-of-the-line vest for the outdoors.

Plus, with another added bonus of being rip-resistant, woven polyester material, this vest is going to last for many hunting seasons to come. By grabbing one online you will be supporting a younger company that has been around since 2005, that was founded out of necessity. According to the founder of Sitka, Jonathan Hart, "…our goal was to embrace the technology of textiles, fabrics, and construction, putting together a layering system that gives hunters the flexibility they need in the outdoors. We want to make gear that's lighter and form-fitting, that stretches and moves with the body." Beyond that, the camouflage in these vests is truly advanced, because the manufacturer worked with the makers of Gore-Tex, and Sitka created vests and other apparel using Gore's Optifade camouflage pattern. According to the makers, when you are wearing their digital-looking camo, the Optifade pattern becomes impossible for your prey to even see anything at all.

Ok, that's intense right? How about a vest more for everyone.
Another Stylish But Actually Very Unique Vest 
All of the great vest-making companies will surely agree that the rich heritage found within this company is unlike any other. With over 100 years of rich family history, the L.L. Bean Upcountry Waxed makes the next entry on my list and is definitely a personal favorite of my own. This versatile and rugged vest is also stylish and surprisingly helpful. By rocking full brass hardware, corduroy-lined pocket flaps and collar, and super-insulated and waterproof materials, you will be feeling this thing down while staying protected from nature and the harsh elements.

At the end of the day, each of these vests is meant to speak to you for individual reasons, and it's important to point out that this vest has a lot of them that you may want to pay extra attention to. It isn't just about getting a premium piece of gear that will protect you from the dangers of exposure while looking like a badass and also being extra prepared. By supporting a great company with a positive outreach, there is actually a broader connection you are making to a deeper network of passionate individuals who care about nature, our planet, and one another.

Remember to keep this in mind as you check out some of the last few remaining entries on this awesome list!

What About Something Super Lightweight?

Ok, it's about time I had an entry like this on my list of top 10 vests for men. How can you not occasionally want or need something super fashionable and lightweight that can be taken on a mountain jog or golf course just as much as a staff meeting or business lunch? By utilizing a super strong ripstop nylon shell, this vest is just waiting for you to impress everyone with your fashion-forward ruggedness. The Filson Ultralight Vest also has a super cozy PrimaLoft Gold insulation that will keep you warm in the chest on even the snappiest days. Great for layering, and also versatile as heck. Seriously, this lightweight vest is making it tough to decide which direction to go in… first.  

So, these last three vests are each amazing in their own right, and again, they truly each fit in their own categories. 

The Men's Vest For "In Between Places"

Are you the type of guy who likes to throw on a pair of gym shorts, a tee-shirt, and a vest and head out for a jog? This is probably the perfect vest for you. It doesn't have a lot of fuss, it keeps things simple and to the point, is lightweight, and attractive as well. The J.Crew Sussex Quilted Vest is exactly what it sounds like- a quilted vest. It is ultra-comfortable and keeps you warm without being cumbersome in any way, making it actually kind of hard to ever want to take off. J. Crew was founded in New York in 1947, so we have another company that has been around the block and really makes sure it knows what it's doing with these awesome vests. They also seem to be a stylized snapshot of the fashion of times gone by, almost like the bomber jackets worn by fighter pilots during the early 20th century.

Now it's time for one of my all-time favorite vests for men.

The Classic and Underrated, Basic Woolen Vest

This might be another kind of vest that you pictured when you thought about vests for men. Although not typically thought of as an "outdoor" vest- what do you think sheep wear wool on their skin for? Looks? Nope! A vest like the Mackinaw Vest by Filson is actually one of the most classic and versatile vests known to men. This model is made from 100% virgin Mackinaw wool and, honestly, will make you feel as prepared as an outdoorsman as you are a gentleman. This is why it is one of my absolute favorites that should not be overlooked and really will surprise each wearer with how unique and comfortable it makes them feel. There are even a few different classic styles to choose from, and that definitely makes this vest for men a serious no-brainer.

The last vest on this list is as seemingly humble as it is useful.

The Classic Fleece Vest- Truly An Every Day Vest

This might seem a bit out of left-field, given all of the super stylish, rugged, or even extreme vests on this list. But don't let that stop you from remembering just what the purpose of a vest actually is: preparedness. So while a simple fleece vest might sound like nothing much, don't scoff at the Bonobos Daily Grind Fleece Vest. This thing packs a surprising punch of versatility and ruggedness while not being overbearing whatsoever. The kind of vest you could literally go on road trips in and just sleep in for days (although you may need to wash it eventually.) Make sure wherever you take this vest you take care of it because it is going to keep you extra cozy when you need it most.

Well, that about wraps up our list of top 10 vests for men. Here are my closing thoughts about it all.
These Vests Are Simply Going To Help You- Be You.
By now, you have realized that the order of these vests on this list does not matter because they are all equally as useful in their own intended purposes for each unique outdoor activity and for each individual wearer. So whether you are the kind of guy who enjoys hunting, camping, fishing, hiking, sports, or probably a bit of it all – this list most likely reminded you of another perspective…

…your outdoorsman's perspective.