Dental care proves the old adage that an ounce of prevention is worth a pound of cure. Nobody likes going to the dentist, as it usually entails invasive (and very likely painful) procedures that can put you out of commission for several days. The smart way to stay off the dentist's couch is to brush your teeth at least twice daily with the right kind of toothpaste.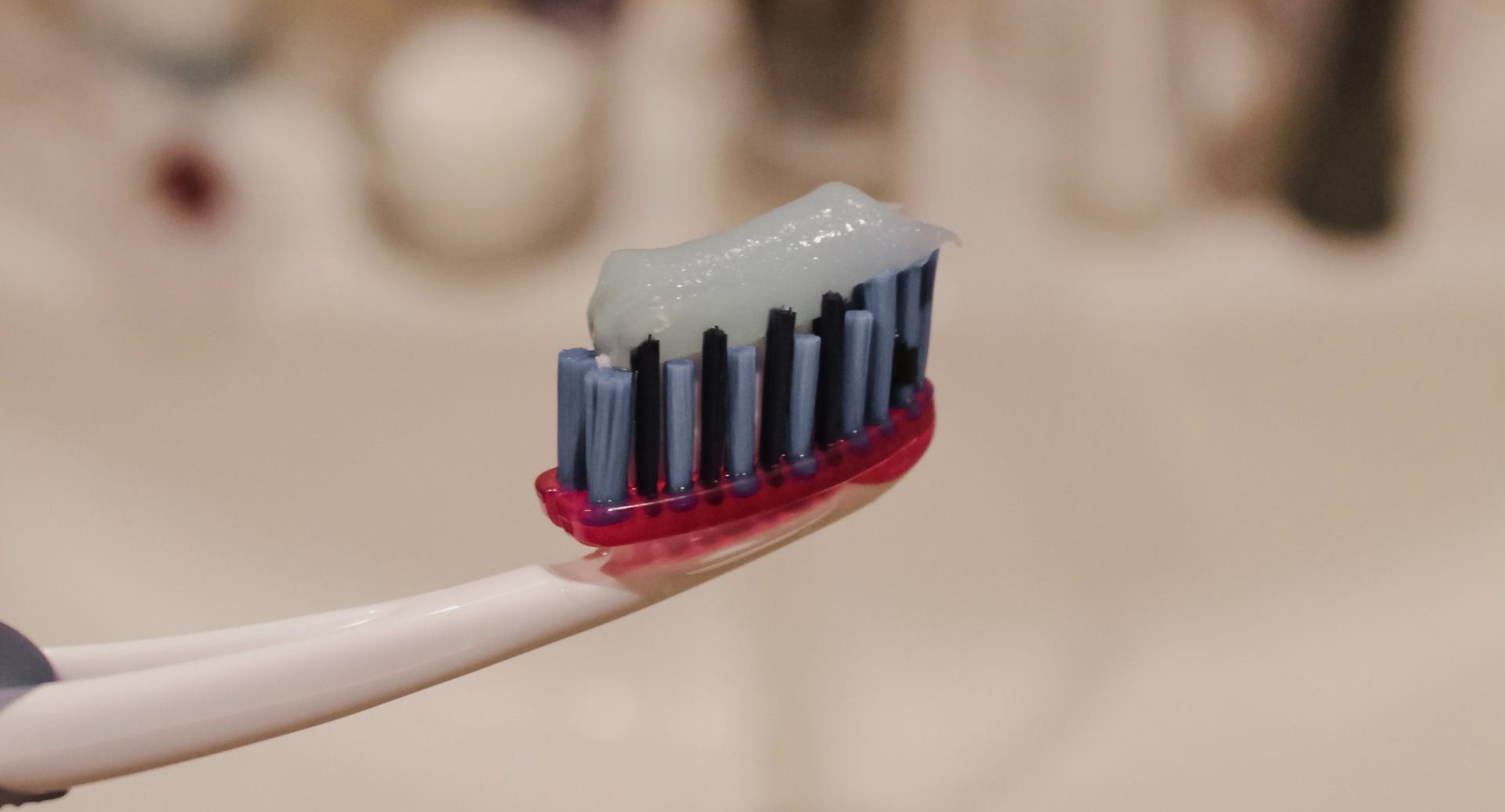 But, as with everything these days, finding a toothpaste that works as advertised is harder than it seems. Some vendors make all kinds of unrealistic, unchecked claims that end up being all flash and no substance. Trusting dubious selling points can make a serious dent in your overall oral hygiene.
Thankfully, most products are reliable and work as they say. Brands need to have sufficient scientific backing to get on the American Dental Association's list, for instance. Stringent evidence-based standards for safety and efficacy are especially important for products related to health and wellness. If you're ever in doubt, we recommend taking a look at that list.
Then there's the matter of finding the right toothpaste for the job. Since most have different active components that target various problems — fluoride for tooth decay, others for tartar control or sensitivity, etc. — you want to choose wisely. Your needs may not be the same as the next person's.
We've tried, tested, and researched plenty of toothpaste brands to bring you this list. There's a spot for every kind, too, so whatever your issue, there's something to fix it. All-natural, charcoal, whitening, fluoride, enamel-building for sensitivity — there's a solution for every problem and preference.
Let's take a look at the ten best kinds of toothpaste in 2020.
Cali White Activated Charcoal and Organic Coconut Oil Teeth Whitening Toothpaste
The first spot on this list is already a mouthful, and very worthy of its status as one of the best-reviewed online. Over 4,000 users have given it five-star reviews on Amazon.
This toothpaste simply works wonders on yellow teeth and persistent stains. For those coffee fanatics or tobacco users, it's a godsend. Some reviewers even claim that it's helped then with stains that had accumulated over years of bad dental hygiene.

If you've got issues with sensitivity, then this is definitely the right kind of paste for you. Its natural ingredients make for an all-around gentle formulation that whitens teeth without causing you to reel in pain or discomfort.
While there are some ongoing debates about a possible negative effect of charcoal on tooth health, there's no denying that this paste works as advertised.
Hello Oral Care's Fruit-Flavored Toothpaste
It's hard to get kids to take dental care seriously. They're normally not forward- thinkers and their "If I don't see it, it's not there" attitude can lead to some very uncomfortable trips to the dentist down the road. But it's all part of the burden of parenting.
Having the right toothpaste on hand can be an ally when trying to get your little ones to improve their brushing regimen. Hello Oral Care's toothpaste works wonders because it gets away from the harsh minty flavors of adult-oriented paste and into more attractive fare that can have your kids hitting the brush more often.
In fact, some of the flavors are so good that many children at heart have taken to them as well. We don't recommend ingesting this toothpaste (even if it comes in a great, fruity array of flavors), but it is made from all-natural ingredients. Hello Oral has gone the extra mile and even the packaging is eco-friendly, made out of 100% recycled paperboard with soy ink printing.
If you're having problems getting your kids to brush their teeth, then definitely consider this option. It comes in a variety of flavors and it's free of all artificial dyes and preservatives. It even comes in both fluoride and fluoride-free versions.
Crest Pro Health Advanced Deep Clean Toothpaste
A fantastic choice for those struggling with tartar control. If you're experiencing buildup, then you may find a great deal of relief in this paste. We've seen some great results over months of continued use, and it helps that Crest Pro is offering three-packs of this toothpaste for around $10. A great value, if you ask us.
"Minty yet smooth" is the way one reviewer described this toothpaste. Aside from the flavor, which is marked but not overbearing (and keeps your mouth fresh for hours), we've also seen persistent surface stains removed by this toothpaste. Definitely not bad for the value, and even more if it helps keeps your gum healthier, and your visits to the dentist shorter.
So, if you want great value, lasting minty freshness, and the benefits of both deep cleaning and removing surface stains, you may find that this is the right choice for you.
Colgate Total Advanced Fresh Toothpaste
This may be one of the more "classic" selections out there, but nonetheless very effective. There's a reason why Colgate has continued to be an industry giant through decades of fierce competition. This toothpaste simply works.

We know how important it is to brush out teeth to preserve the enamel, promote gum health, and prevent cavities. But we also want to keep our breath fresh and clean for hours. This is definitely the toothpaste for that. While it completely dispels morning breath, it's also a perfect all-arounder that helps with some of the most common issues in dental health.
Bad breath, yellow teeth, gingivitis, oral bacteria, and cavities? They're no problem for this toothpaste. It also helps that these bold claims come with a seal of approval from the ADA, so they've got the scientific rigor to back them up. Couple that with keeping your breath minty for up to twelve hours, and you've got a top-ten contestant for sure.
Sensodyne True White
Sensodyne has always been there for those suffering from sensitive teeth. Many kinds of toothpaste claim to make your teeth white, but end up feeling like torture when you apply them on your sensitive teeth. Even if they do back up what they say, you shouldn't have to endure a terrible ordeal just to look better.
Enter Sensodyne True White. Think of it as a protective layer over your teeth that prevents it from accumulating more stains as you go over your daily routine. With a texture that avoids the abrasive feel of many similar products, it doesn't irritate you or cause pain as you eat or drink.
Being less abrasive also means that your tooth enamel will last for longer. It's also pleasant to use, as it has a non-gritty texture that comes in two non-invasive flavors. You might find that the tube shape is a little fussy, but that's about all the negative that can be said about this toothpaste.
It'll set you back around $6 too, so that's a very fair value to achieve a comfortable brushing experience with a whitening, protective effect.
Tom's of Maine Antiplaque and Whitening Fluoride-Free Toothpaste, Peppermint

If you're skeptical about fluoride, or simply don't like the stuff, then you should consider adding this fluoride-free alternative to your oral hygiene regimen. It works wonders at keeping cavities away and is also great at teeth whitening.
Many users also report a consistent improvement with teeth sensitivity issues. That's not something that many kinds of toothpaste can claim. Usually, if there's a whitening effect, it can lead to a terrible experience for those with gum or teeth sensitivity. But this antiplaque paste is a gentle enough product that it causes a solid, sustainable improvement for those with sensitive teeth.
If you're interested in a fluoride-free alternative that also keeps your teeth healthy in every way possible, then look no further.
Colgate Baking Soda & Peroxide Whitening Toothpaste Frosty Mint Stripe
This is one of the best value picks on this list, if your teeth are amenable to hydrogen peroxide. Not everyone is, so be well aware that this ingredient can cause sensitivity issues. Still, this toothpaste doesn't pack as much of a punch as others on this list. You may find that you're A-OK with this one if you don't rate too high on the sensitivity scale.
With a minty, refreshing taste that's fresh but not overpowering, this toothpaste does a great job of removing coffee stains. Many heavy coffee drinkers have reported an enormous improvement after using this toothpaste for a few months. You may also find that your smile can start to get whiter after just a few days.
For its $2 price, it's absolutely a wonderful value pick for those struggling with flashing their not-so-pearly whites at the camera. If your teeth aren't overly sensitive, then you've found your solution to your yellow-teeth woes.
Nature's Gate
Consumers are becoming more discerning, aware, and conscious. Pulling away from artificial products laden with preservatives, and unnamable ingredients is certainly a part of it. If you're looking to keep your teeth healthy but want to take a more natural path, then Nature's Gate is the toothpaste for you.
Most of the ingredients in this toothpaste are an apothecary's delight. Ginger, pomegranate, white tea, grapeseed, aloe vera, cranberry, they're all-natural, healthy, and most of all well-known. You don't have to second-guess whether the contents of this toothpaste are good for you or not, as they're known quantities with proven health benefits.

Nature's Gate uses SLS, or sodium lauroyl sarcosinate, to provide the foamy texture that's typically associated with toothpaste. While not what most people would expect in natural toothpaste, it's far less harsh than the sodium lauryl sulfate (also known as SLS) found in most commercial toothpaste tubes.
But, when all is said and done, is this toothpaste any good? You bet, with a minty, mellow aftertaste that lingers for hours, and very good protection against cavities, Nature's Gate is a great alternative for those that wish to ditch industrial toothpaste for good.
Colgate's Optic White Platinum Stain-Less White Toothpaste
Many people have persistent stains, which come from years of indulging in coffee, wine, tobacco, or other pleasures that are great for stress, but bad for smiles. Colgate's Optic White Platinum Stain-Less White is the miracle you've been waiting for, as it scrubs your teeth clean and has double the whitening effect than most toothpaste varieties.
The only con is for those with sensitive teeth. You may have to stay away from this one if that's your case because it contains a formula high in hydrogen peroxide. It's fantastic at removing the persistent dark stains that just won't go away, but might be a little too harsh for those who suffer at the mere sight of whitening toothpaste.
If you're otherwise unaffected, then you really can't get any better value when it comes to teeth whitening. It also comes with fluoride for cavity prevention, and a minty, refreshing effect that'll keep your breath smelling and feeling amazing for hours after use.
Dental Expert Active Whitening Charcoal Toothpaste
Probably the best activated charcoal toothpaste out there. While (as we discussed above), activated charcoal is not without its controversies, you could hardly do any better when considering toothpaste with this ingredient.
For one, it doesn't have all of the synthetic colorings and ingredients of most commercial toothpaste brands; that's already a big plus if you're trying to take a more natural, sustainable approach to keeping your teeth healthy. The charcoal powder in this toothpaste is derived from bamboo, so you're making a responsible choice for the environment.
Even though many dentists swear by fluoride and hydrogen peroxide as the most effective solution to clear stains, many are throwing their lot with activated charcoal as well. It can't be denied that it's less abrasive than those options, although it might still be too much for those with sensitive teeth and gums.
It may not pack as much of a wallop as traditional, commercial toothpaste, but it's one of the best options out there if you're trying to take a responsible, conscious route to keeping your teeth in prime condition.