For most men, the thought of skincare is considered rather feminine, and something that only the ladies should be concerned with understanding skincare options, let alone having a skincare routine. The thing is, men have skin too, and unless they want to deal with the aftereffect of looking older than they are, a skincare routine is a must. Here is a breakdown of what a skincare routine should look like and some of the best skincare options available to men.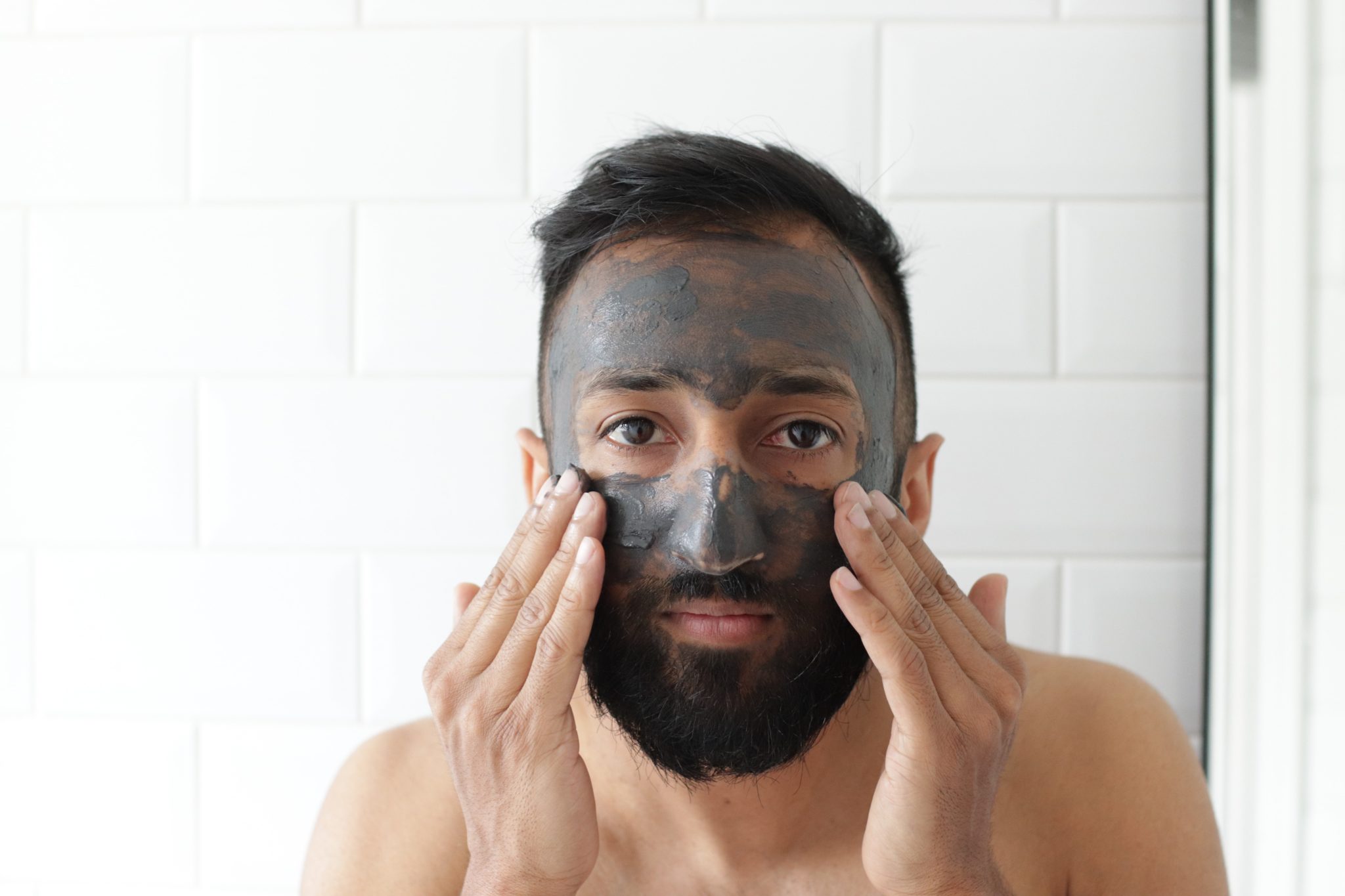 Skincare Routines
Men are faced with a variety of skin issues, such as sun damage, wrinkles, acne, dry skin, and oily skin. The best way to combat these issues is with a skincare routine that addresses each of these issues. It may seem like all you need is to buy one of those products that are supposed to cover all the bases, but these often aren't a good enough substitute for a good skincare routine. Follow these three simple steps for beginners to start setting up your own personalized routine. Also, keep in mind that while these steps are focused on facial skincare, you can adapt it to keep all of your skin looking young and supple.
Step 1: Cleanse
The first step should be the same, no matter what you do after it. You need to cleanse your face of any dirt and sweat you've built up. Your cleanser shouldn't be so harsh that it causes your skin to dry out or breakout, but it should be good enough to help clean away any facial oils that can cause breakouts. Many cleansers are formulated for particular skin types, so you may want to try a few to figure out the best for your skin. Those looking to get beyond beginner routines may also want to start adding exfoliation to their routine.
Step 2: Moisturize
It may seem counterintuitive to remove the natural oils from your skin in step one and then add more moisture to your skin, but this moisture is helpful. The sweat, oils, and dirt that you removed in step one are the cause of bad skin and breakouts. Putting on a moisturizer helps to keep your facial skin hydrated and supple. It helps to eliminate wrinkles and other signs of aging. Men with naturally oily skin may balk at this step, but there are moisturizers out there specially formulated for oily skin tones.
At this step, don't forget some of the most sensitive skin on your face. Those looking to get beyond a beginner routine can also add-in eye cream at this step that's made for the delicate skin around your eyes. Also, add on some lip balm to help keep your lips smooth and supple. Cracked lips are not only unsightly, but they can also be painful. Other treatments for cleansing and moisturizing for those looking to experiment are masks (they aren't just for women).
Step 3: Protect
The final step of your beginner skincare routine needs to be adding protection. You need to protect your skin using sunscreen. Some moisturizers claim to offer SPF protection, but often, it's a minuscule amount that you probably shouldn't rely on to protect your skin adequately. Try finding a sunscreen product that offers some skin hydration. Also, be sure to slather on the sunscreen. Most people don't put enough sunscreen on to adequately protect their skin from the sun's harmful UV rays.
Skincare Routine Timing
It may seem like it's taking too much time out of your schedule already, but it can be a good idea to follow your skincare routine a few times a day. You should start your morning with all three steps and finish your day with the first two steps. You may also want to add this routine on after working out, going swimming, or any activity that involves sweating or getting dirty.
Top 10 Best Skincare Options Available for Men
1. Kiehl's Facial Fuel Energizing Tonic For Men
The first item topping the list is specially formulated for men and works great for the morning skin routine. Kiehl's Facial Fuel Energizing Tonic for Men is just what you need before your first cup of coffee. It has a rather eye-opening ingredient list that can help shake the grogginess of the previous night away thanks to the added caffeine. The caffeine and vitamins help to tighten the skin. It works excellent on pores and can help to relieve any irritation after shaving. The anti-inflammation impact of the bamboo distillation can go a long way towards helping irritation and can even work on troublesome dark spots. This tonic can be used daily.
2. C&C Total Care Calming Lavender Cleanser
C&C Total Care Calming Lavender Cleanser is a must-have for your bathroom and gym bag. This gentle cleanser offers an effective clean that won't strip your skin of moisture or irritate it. You won't feel like your skin has gotten tight and dry after this cleanser is done. Your skin will be refreshed. It is an easy cleanser to use that foams up to help the ingredients work. You'll want to use about a pump or two of cleanser, allowing it to foam up before massaging it into your skin. Rinse it off cleanly and pat dry before applying your moisturizing product. You can use this cleanser at least twice a day for your morning and evening skincare routines, but also after workouts and other sweaty activities.
3. Peter Thomas Roth Max Complexion Correction Pads
Problem spots can be tricky to handle, but the Peter Thomas Roth Max Complexion Correction Pads can make a massive difference with blackheads, whiteheads, and general acne issues. These pads offer two-sides to help get the most out of them. These pads contain acids to help clear up any breakouts, remove dirt from your pores, and smooth fine lines in your face that can lead to wrinkles. They offer both glycolic and salicylic acids. It may sound harsh using acid on your face, but these are proven effective. In addition, the pads contain soothing agents, such as chamomile, aloe, and allantoin, to help with redness and irritation. The pads are peach-scented and can be added to your routine up to twice a week. They are a great way to exfoliate, but using them too often can strip your skin and cause problems, such as with dryness.
4. Neutrogena Oil-free Acne And Redness Cleanser
One of the main reasons men turn to a skincare routine is problem skin, especially when it comes to acne. Breakouts can be hard to handle without the right tools. Neutrogena Oil-free Acne and Redness Cleanser is a great product to use when pimples and breakouts have been a regular occurrence for your skin. The salicylic acid helps to clear up your skin while the soothing compounds of chamomile and aloe help to reduce redness and irritation that can go hand in hand with breakouts. It gently removes dirt and other impurities from your skin while helping to clear your pores to work on reducing the frequency of your breakouts. It can be used twice a day without fear of over-drying for most skin types.
5. Rugged & Dapper Age & Damage Defense Face Moisturizer for Men
Catering to men that are both rugged and dapper, this face moisturizer for men has it all. It can be used after shaving to help with the redness and irritation that comes from that male ritual of running a metal razor over your face. It also provides protection against the harsh elements making it perfect for those that spend a great deal of time outside, ride motorcycles, or other activities that can damage your skin. Finally, it offers hydration that can help to reduce wrinkles and fine lines to aid in a more youthful look. Rugged and Dapper Age & Damage Defense Face Moisturizer for Men can be used daily.
6. Hims Goodnight Wrinkle Cream
At night your body heals itself while you're sleeping, but that doesn't mean you can't help nature along. Hims Goodnight Wrinkle Cream is perfect for your nightly skincare routine as it's thicker than most moisturizers you'll use during the day. The thickness of the cream helps to hydrate your skin during the night better and help to protect it. The hyaluronic acid in the cream makes it so that your cells are being moisturized deep inside. This cream is safe to use every night to help with hydration and wrinkles while you sleep.
7. Supergoop 100% Mineral Matte Sunscreen
One reason that men and women both pause on using sunscreen is the shiny finish that it can offer. It's often why people opt for a moisturizer with an SPF even if it doesn't provide very good protection from the sun's UV rays. Supergoop 100% Mineral Matte Sunscreen changes the way you look at sunscreen protection. It offers a matte finish that doesn't make your face shine. Your skin gets the proper protection and hydration it needs during the day without making it look oily. This sunscreen can and should be used daily.
8. Jaxon Lane 100% Hydrogel Bro Mask
With Bro Mask in the product name, it should ease your mind on whether or not the product is right for men. The Jaxon Lane 100% Hydrogel Bro Mask is a must-have for guys that are dealing with skin issues, such as dryness or wrinkles. The process of using a mask is relatively simple. The mask comes out of the packaging and is placed on the face. Typically, masks will have holes for the eyes, nose, and mouth. With the Bro Mask, you'll want to leave it on for about 20 minutes to let the ingredients, like the Vitamin B3, get to work on helping any dryness or redness you're facing. Once the time is up, take it off and gently pat the remaining serum on your face to help it get absorbed into the skin. You can use this product at least once a week, up to twice a week.
9. The Cool Fix by Shaveworks
Razor bumps and razor burn are two conditions that can often make a man think twice about going clean-shaven, but not every guy has the opportunity to sport a fantastic beard. The Cool Fix by Shaveworks can help with not only razor bumps and burn, but also with ingrown hairs. As the name suggests, this gel offers a cooling feeling but has a small amount of a variety of acids in them to help with these issues. The salicylic acid works as an exfoliate. Glycolic acid aids with the ingrown hairs. Phytic acid works to detoxify your skin. Followed up by a herbal extract from the Boerhavia root that provides relief to your skin and helps to minimize any redness. It can be used daily when your skin is irritated and every other day once the irritation is reduced to help maintain these conditions.
10. Tiege Hanley's Skin Care for Men Level 3
The last product is actually several products in one as it's a skincare collection to help take the guesswork out of your skincare routine. The Tiege Hanley's Skin Care for Men Level 3 offers a variety of products that work together to give you a comprehensive skincare routine. It comes with a face wash, exfoliating scrub, moisturizers formulated for night and day, an eye cream, and a hydrating serum. Each of these products is formulated with vitamins, antioxidants, and other ingredients to help stop the aging process and give your skin a more healthy and youthful appearance. As a subscription service, it offers the convenience of setting up a regular order and not having to worry about finding your favorite products.
Seeking to avoid having skin that looks like the bark of a tree is a great reason to implement a better skincare routine than trying to use one of those all-in-one products that often aren't as effective as a more rounded routine. Be sure to find skincare products that are meant for your particular skin conditions. Some products can acerbate issues, such as using a cleanser that dries out already dry skin even more or causes breakouts on sensitive skin. It may take a few tries to figure out the right routine and products that work for your skin, but it's well worth it.