Shaving can mean different things to different men. For some, it can be a daily chore that results in nicks and cuts, while for others it can mean a special occasion, a once-a-week occurrence. Regardless of a man's shaving frequency, he can expect to improve his experience with the task by using the right tools.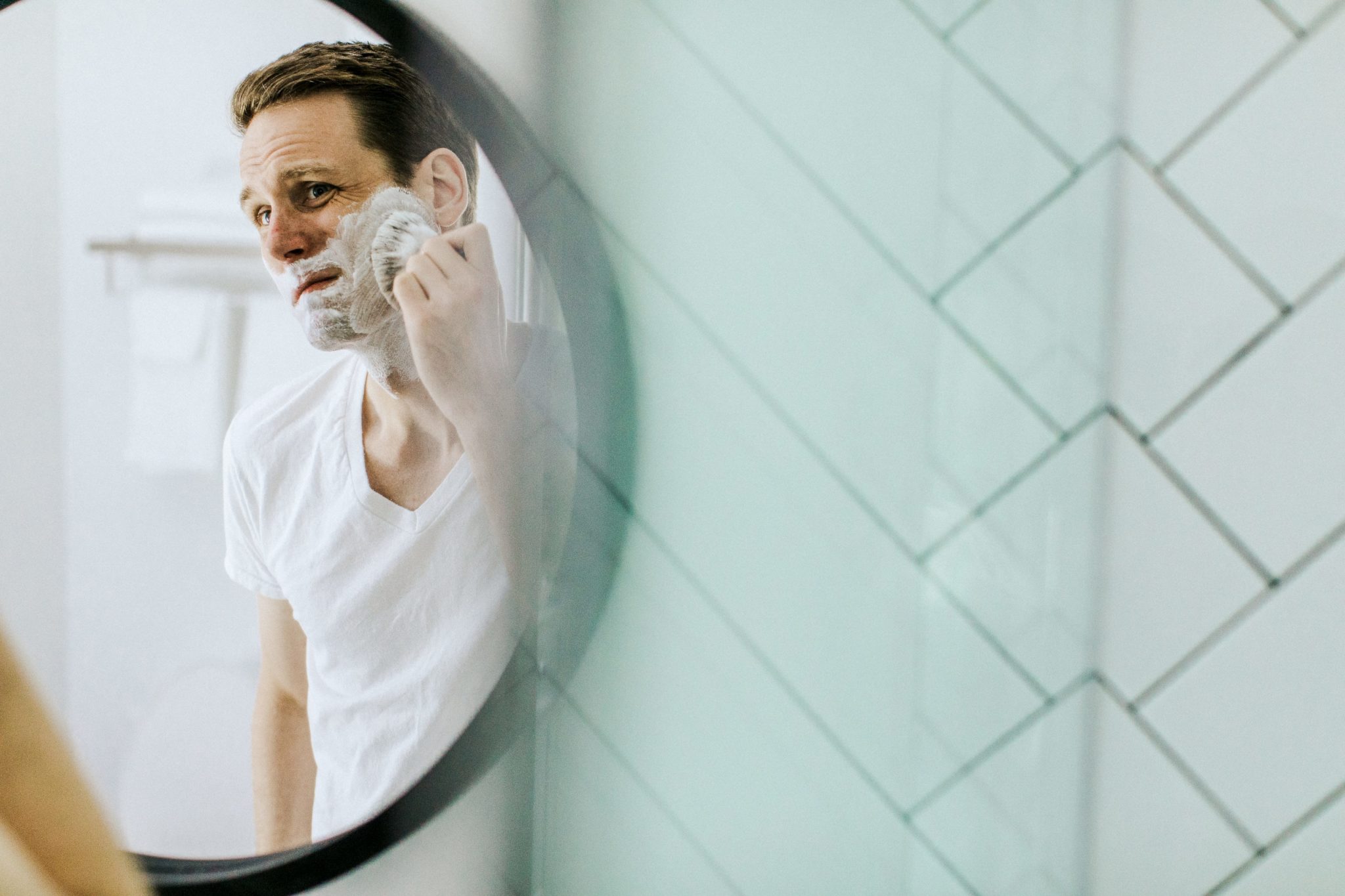 Of course, many people think that the obvious tool – the razor – can make all the difference. Sure, there are some benefits over one razor than another. But nothing can soften the blade's relationship with facial hair or skin – and a dull razor is definitely not an option! The purpose of the razor, after all, is to deliver a clean cut.
The only variable that a man can control in his shaving toolbox is the shaving cream or shaving gel he uses. Today's shaving creams and gels for men offer a broad range of options and features. Comparing families of men's shaving creams and men's shaving gels alone offer a substantial list of key differences and benefits. Moreover, even with each family, there exists a list of features that will be important to one man and not even a mild consideration for another.
Below, we've done all of the heavy lifting and evaluated the ten best shaving creams and gels for men. Regardless of a man's shaving frequency or the razor he uses, this list represents the best options for his skin when standing in front of the mirror, shaving his face smooth, and then living with the end result for the unsung days.
Following our list of the ten best shavings creams and gels for men, we take a deeper look into what makes this tool so important and what differentiates them. So whether you're shopping for a better option for yourself or looking for the best shaving gift for a loved one, read on about the characteristics of men's shaving creams and gels, and find out which one(s) is the best for your needs.
Nivea Sensitive Skin Shaving Gel & Nivea Sensitive Skin Shaving Cream – Nivea has always offered a long line of skin products, which makes its shaving gels and creams for men extremely comfortable and rewarding. The Nivea formula includes a comforting agent (chamomile extract), which soothes the skin. The shaving gel and shaving cream soften coarse hair in preparation for the razor, which makes for a closer cut. For those seeking a "harder" shaving experience, Nivea also offers cooling gels for sensitive skin as well as a deep shaving gel with charcoal. While these are all excellent products, we recommend the Nivea Sensitive Skin Shaving Gel for gel lovers, and the Nivea Sensitive Skin Shaving Cream as a must in a man's shaving routine.
Gillette 3X Sensitive Skin Shaving Gel – As the leader in men's shaving products, Gillette clearly knows a thing or two-million about the nuances of men's shaving routines. This is proven in their 3X Sensitive Skin Shaving Gel. This gel lubricates skin and hydrates facial hair to ensure a smooth and close shave. It also adds aloe moisturizer for the skin. However, the presence of alcohol might irritate those with hypersensitive skin. For everyone else, the Gillette 3X Sensitive Shaving Gel is an excellent option and popular favorite among men.
Proraso Shaving Cream – This Italian shaving cream will appeal to those seeking the ultimate shave. Proraso shaving cream has been around since the late 1900s and for a good reason. This natural product contains no silicones, parabens, mineral oils, or animal products. While not recommended for those with sensitive skin, Proraso includes eucalyptus for a softer, creamier experience. This shaving cream is designed to purify the face (skin and hair). At the same time, its menthol additive helps keep the skin cool and feeling refreshed and revitalized. For those with the right skin type, this is an experience.
Harry's Shave Gel – This shaving gel for men offers a close shave. Meant to moisturize while also ensuring a close shaving experience, Harry's Shave Gel offers soothing ingredients including cucumber, coconut oils and water, and other elements aimed not only to soothe the skin but to prepare facial hair for the razor. The presence of alcohol might aggravate some skin types. Still, many with sensitive skin find the shave gel refreshing and cleansing.
Kiehl's – Designed as the Ultimate Razor Burn and Bump Relief shaving cream, Kiehl's ingredients include aloe vera and Vitamin E. The cream produces an instant cooling effect on the face as its formula works to prepare stubble and the skin for the razor's harsh pass. It's exfoliating features further enhances the shaving experience and is a particular favorite among frequent shavers and those who experience razor burn and bumps. Kiehl's will not only moisturize and soothe the skin during shaving, but will leave the face feeling refresh and soft post-shave. A top pick for those with sensitive skin.
Dove Men+ Care Hydrate+ Pro-moisture Shave Cream – As a leading soap and skin product company, Dove recently introduced its Men+ products, including the highly-rated Men+ Care Hydrate+ Pro-moisture Shave Cream. While many of Dove's men's products rate well among users, the Dove shaving cream for men has quickly become a favorite among busy men. Relying on its background in soap and skin care, Dove's shaving cream is also cleansing for the skin and will wash away facial bacteria that can infect and irritate skin during shaving. What's more, it helps to condition the hair and face for wet shaving, which is a leading cause of razor burn and bumps in men. For those seeking a low foaming shaving cream, the Dove Men+ shaving cream for men is essential.
Clinique Shaving Gel for Men – Better known for as a women's makeup brand, Clinique offers a men's exclusive line of shaving and facial products. The Clinique Shaving Gel for Men is best used as part of the full system, including cleanser/scrubber and its post-shave soothing treatment. While the shaving gel can be used in isolation, those with sensitive skin or are prone to burn, and other reactions will benefit from the entire system. When used as a system, the Clinique Shaving Gel for Men is tough to beat. It provides a close, smooth shave and leaves the skin feeling as if you'd spent a small fortune on a facial. An excellent option for men who take care of and appreciate their skin.
Aveeno Active Naturals Therapeutic Shave Gel – With its products recommended by dermatologists, the Aveeno Active Naturals Therapeutic Shave Gel for Men is essential for those with hypersensitive skin. With Vitamin E and oatmeal as main ingredients (side note: oatmeal is often used to treat the worst cases of eczema), the Aveeno Shave Gel will not irritate the skin of the most-sensitive men. For those with extreme skin conditions, the Aveeno shave gel for men will treat sensitive and dry skin, and leave the face feeling refreshed. Given the brand's reputation for sensitive skin treatment, Aveeno does not recommend shaving every day.
Jack Black Beard Lube Conditioning Shave – With a history of excellence in men's products, Jack Black Beard Lube Conditioning Shave stays true to the company's reputation. What makes Jack Black stand out is just how clean and fresh the face feels after shaving. The Beard Lube Conditioning Shave is also thin on the razor, meaning less time spent keeping the blades clean and clear. Although Jack Black offers a full shaving and face cleansing system, this product can serve as an all-in-one system because it hydrates the skin and softens the hair as a pre-shave system would. As a cream, the razor glides nicely across the skin the surface, resulting in a close shave, and the natural ingredients eliminate the need for an after-shave conditioner. An excellent product.
Barbasol Shave Cream – One of the most popular shave creams on the market, Barbasol has been an American icon for over 100 years. As a foaming shave cream, Barbasol ensures a close and clean shave and comes in a variety of different scents. Given the alcohol content and the scents used, Barbasol will not suit those with sensitive and hyper-sensitive skin. However, for men looking for thick and rich shaving cream, Barbasol offers a legendary product, backed by a century of Made in America quality.
Men's Shaving Cream vs. Men's Shaving Gel
While both creams and gels are applied to the face and can offer different benefits, the key difference here is the lather. A shaving cream comes out as a foam. When using wet hands or shaving brush, that foam is lathered onto the face. Given the density of shaving creams, they do not have the cold-shock factor of a shaving gel, which some men find uncomfortable on a cold winter morning.
Conversely, a men's shaving gel is a lot denser than shaving cream. Meant to be applied by hand (versus a shaving brush), the gel can be applied by a dry hand. During the application to the face, many gels' foaming properties are triggered, and unless the gel has a cooling element, the coldness dissipates as they gel's chemical properties interact with the hair and skin.
While neither offers a clear benefit over the other and since creams and gels are both formulated to accommodate all types of skin and hair types, as well as a variety of scents and thicknesses, choosing between these options is an individual decision and personal preference.
Best Shaving Creams and Gels for Men with Sensitive Skin
Both shaving creams and shaving gels for men now incorporate ingredients that are known to soften and moisturize sensitive skin. This is achieved by reducing or eliminating the alcohol content in the shaving cream or gel. Added ingredients like chamomile and aloe vera can further enhance the experience for men with sensitive skin.
If you have sensitive skin, you know it already because shaving hurts. Look for brands with zero alcohol (like Aveeno) or added ingredients like chamomile and aloe vera (like Kiehl's and Nivea).
Hyper-sensitive skin? Consider a gel option. While men's shaving creams can offer sensitive skin variants, shaving gels are typically better for men with ultra-sensitive skin. Nivea Sensitive Skin Shaving Gel is among one of the best.
Best Shaving Creams and Gels for Men Who Get Razor Burn
Razor burn occurs when the razor and the skin aren't properly prepared for shaving. Men who shave frequently are more prone to razor burn than men who occasionally shave, although it doesn't mean you can avoid it by adopting a once-a-year shaving routine.
A sharp, fresh, and clean razor is crucial to eliminating razor burn. However, for men who are using a sharp, fresh, and clean razor who still experience razor burn, consider shaving creams and gels that help exfoliate the skin. Shave in short, slow strokes, rinsing your blade frequently, and try not to press too deep into your face (pressure is necessary, but you're shaving the skin's surface, not into your jaw bone).
Shaving creams like Kiehl's and Aveeno offer the best experience for those who experience frequent razor burn. With Aveeno, however, daily shaving is not recommended.
Best Shaving Cream For Infrequent Shaving
Not all men shave daily. Some might grow out their facial hair for a few weeks (or full months – Movember, anyone?) and enjoy the shaving experience all that much more. For those seeking the ultimate facial experience without the worry of sensitive skin or razor burn, a shaving cream like the Barbasol or Proraso will offer an old-school barbershop experience. For those with longer or thicker beards, seek a full shaving system like the Clinique or Jack Black's all-inclusive system. The added elements and effort will reduce the tearing that often comes with infrequent shaves.
Best All-Around Shaving Cream and Shaving Gel for Men
Whether a man is shaving for the first time and needs a shaving cream or gel that will hydrate and offer a close, clean-cut, or he's shaving for the thousandth time and requires a shaving cream or shaving gel that will tick all of the boxes, we recommend the Nivea Sensitive Skin Shaving Cream for Men. This versatile formula will lessen any skin sensitivities while also ensuring a smooth, refreshing shave that achieves the end result every man seeks: a great shave.