Running shorts, though relatively simple in styling and construction, are an essential piece of exercise clothing that can make or break a workout. A bad pair of shorts can cause chafing or wedgies, ruining an otherwise invigorating exercise session. A great pair of running shorts is not only great for running, but they can also serve double-duty for other workouts such as yoga or weightlifting, or even simply for comfortable lounging on warm days.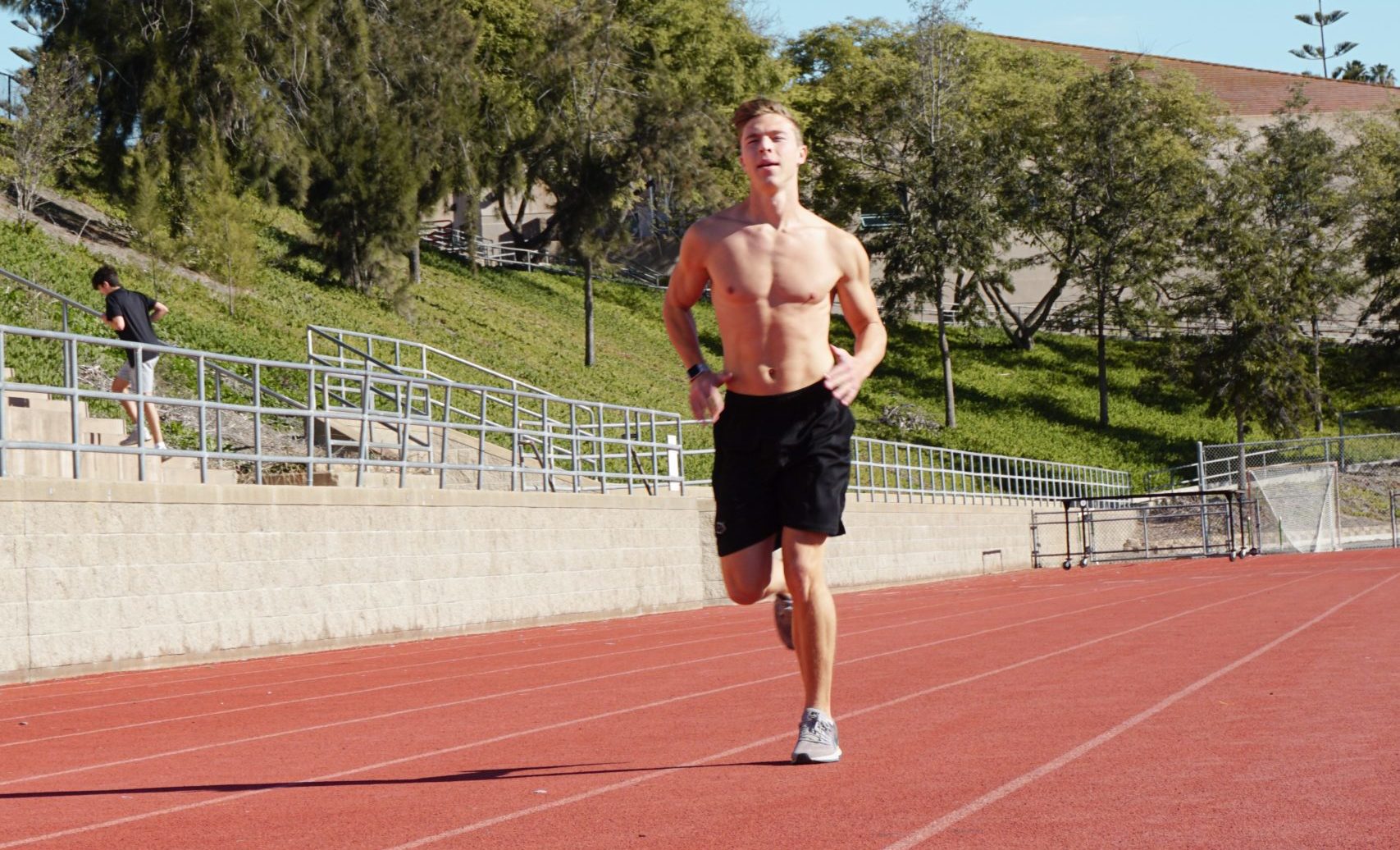 The Right Gear
Exercise is one of the most essential parts of supporting health, and having the right gear and clothing can make it much easier to get out, take that first step, and hit the trail.
Good shorts don't stand alone of course. It's also important to have good shoes, good socks, and even good under-support to keep everything comfortable, mile after mile.
The Right Fit
When selecting shorts, be sure to choose a pair that feels great. Sweat and friction don't care about brand or style. The most expensive pair of shorts out there is not necessarily the best for you.
Take stock of a few things when selecting a pair of shorts. First, what type of exercise will you be wearing the shorts for? Do you plan to train for a marathon, or are you looking to run a mile or two a couple of times per week? Also, do you enjoy running outdoors, on a treadmill at home, or in the gym? All of these things should be considered when selecting a pair of shorts that fits your lifestyle and approach to running.
Consider the length that you prefer for your shorts. Do you want a longer pair that will protect your thighs from the sun, or do you prefer the close fit of Spandex or much shorter lengths that allow for extra speed?
The Right Features
Many running shorts include built-in features such as included under-support to reduce sweat and friction or pouches for carrying essentials such as a phone or energy gel during a run. While you may think about carrying some essentials with you, consider that anything that is carried while running will contribute to added weight and may start to bounce or shift uncomfortably.
Running shorts are available in a variety of materials, from cotton and other natural materials to the latest breakthroughs in synthetic fibers. These technical synthetics often present the best option for excellent running shorts as they're designed and woven to allow generous airflow that reduces moisture buildup, both against the skin and in the fabric itself. Natural fibers often absorb and hold moisture in ways that quickly become heavy, uncomfortable, and abrasive. Look for shorts made of materials like polyester, spandex, nylon, or elastane. Blends of these fabrics offer a comfortable lightweight feel with excellent moisture control.
Choose from the shorts listed below for premium choices that fit every style of running, and are ideal for many other exercises besides.
Myles is a company that was founded with the mission of inspiring people to enjoy leading healthy lives. This mission began with designing an excellent pair of shorts to make active lifestyles easier, more stylish, and more comfortable. From the original design base, the Everyday short, the company designed a new pair of shorts with the same 4-way stretch, breathability, and comfort, but in a design subtly altered to be the perfect pair of shorts for nearly any workout.
Momentum shorts are tailored to allow the wearer a flexible full range of motion whether sprinting, dipping into a deep squat, or doing yoga. Each pair is made of a nylon and spandex blend for a lightweight, breathable, and water-repellent pair of exercise shorts. Myles also has included a secure pocket to keep phones or other media devices from bouncing around during vigorous exercise.
Momentum shorts are also available with an optional integrated boxer brief liner for added comfort and a secure feeling.
In addition to the Momentum and Everyday shorts, Myles also offers a range of other goods including swim shorts, weather-protected outdoor clothing, t-shirts, polo shirts, and light jackets. Check out their full line of clothing for exercise and casual clothing that will suit any lifestyle.
2. Tracksmith Falmouth Shorts
Founded in New England, Tracksmith is a company built to meet the specific needs of runners. Even the company's logo, a running hare, embodies the ethos of speed and motion that defines Tracksmith.
Falmouth shorts are designed to be versatile; suitable for training, but stylish enough to wear around town on a warm day. The shorts have a 6-inch inseam; long enough for daily wear, but short enough for friction-free training.
The material used in Falmouth shorts grants the wearer a comfortable four-way stretch for long strides, paired with the water-repellent properties of a nylon and elastane blend. Tracksmith has its own name for this superior athletic material; Eliot Stretch Light.
The design of Tracksmith's products is firmly rooted in athletics tradition as well as the sporting heritage of New England. The result is running clothes that not only perform well but look great doing so. In addition to excellent shorts, Tracksmith offers a complete line of running apparel for men and women including tops and wind-blocking running tights.
3. Patagonia Strider Pro Shorts
Patagonia is a name synonymous with high-quality outdoor gear, and the Strider Pro Shorts are no exception. The shorts feature a 5-inch inseam for reduced friction combined with an ultra-light quick-drying material that controls moisture in the area where it's most important. The material is 100% recycled polyester that gives the shorts a comfortable stretch that won't restrict range of motion.
The shorts also include four elastic pockets on the sides to carry a few small essentials as well as a larger zippered pocket at the back to securely hold a larger item such as a phone or wallet. Inside, the shorts also feature a crepe brief liner that eliminates chafing while providing extra support and comfort.
Not only do these shorts perform well on the track or trail, but they also live up to the high ethical production standards of Patagonia. The sewing is done in Fairtrade certified factories, and also is certified by bluesign, an organization dedicated to sustainable and responsible textile production.
In addition to running gear, Patagonia also produces a full line of clothing including everything from casual outdoor apparel to technical outdoor performance gear suitable for extreme weather conditions.
4. New Balance Men's Accelerate 5" Short
Though most well recognized for producing excellent athletic shoes, New Balance also produces a line of sports and athletic lifestyle clothing for men and women. The clothing line includes everything from t-shirts and hoodies to workout pants and shorts.
The Accelerate 5 inch short is a standout item from New Balance's catalog. The shorts are a top choice for New Balance runners, but the 5-inch inseam and durable material make them suitable for a variety of athletic activities. Also, every pair features a comfortable built-in brief for added support and comfort.
The shorts are made of a polyester blend and, in addition to two drop-in pockets at the sides, include a key pocket inside the shorts for extra security. The material wicks moisture so they stay light-weight and friction-free no matter the weather conditions.
5. Rhone Mako 9" Unlined Short
A nine-inch seam pair of athletic shorts are a wardrobe staple for any man. The generous length and comfortable fit of Rhone's Mako shorts makes these an extremely versatile entry into this list. They are an excellent choice for a variety of training styles, from running, to lifting weights, to HIIT workouts.

The shorts are unlined and are made of a flexible polyester-spandex blend that is quick-drying and offers the coveted 4-way stretch that makes athletic apparel so comfortable. A drawstring waist keeps the shorts securely in their place during any strenuous activity.
These pockets also feature generous space for everyday carry items with standard side pockets as well as a media pocket, zippered back pocket, and hidden internal zippered pocket. This extra cargo space makes these ideal shorts for wearing straight to the gym or track with no need to change along the way.
Rhone is a men's clothing company that produces functional clothes at optimal production qualities. From stylish office wear to athletic clothing and comfortable loungewear, Rhone is a company that has the supplies needed to outfit any man with well-made wardrobe staples.
6. Ten Thousand Session Short
The Session Short by Ten Thousand is the ideal pair of shorts for the athletic minimalist. The shorts are designed to get out of the way during training.
Session shorts are crafted from an ultra-light combination of polyester and spandex. Not only are the shorts light, but they also provide unsurpassed airflow. Laser-cut ventilation ensures maximum breathability. Even the waistband has vents, assuring that the shorts never stick or bind during training.
The shorts are available in both 5-inch and 7-inch lengths and include a boxer brief liner to eliminate chafing and odor. Zippered pockets make it easy to stow items as needed.
Ten Thousand has designed its product line to accommodate only the essential products needed by serious athletes. Not only is every product designed with athletes in mind, but it's also tested and refined by athletes who ensure that each piece of gear performs at the very highest levels.
Whether running, swimming, training, or recovering, Ten Thousand has the essential gear for any and every athlete.
7. Brooks Sherpa 5" Short
The Sherpa men's running shorts by Brooks are named for a 5-inch inseam and abundant pocket space for carrying essential items while running. In addition to substantial cargo space, each pair offers runners a chafe-free fit thanks to Brooks' 100% polyester Drilayer fabric technology. This exceptionally comfortable athletic material is water-resistant, offers a comfortably stretchy range of motion, and resists odors. The shorts also include a polyester mesh brief liner that also conceals an extra pocket for added security.
Brooks was founded over 100 years ago as a producer of ballet slippers and bathing shoes. In 1921, they began their heritage of performance athletic gear by producing a line of baseball cleats that were eventually worn by the legendary New York Yankee, Mickey Mantle. Since 1974, Brooks has developed a passion and commitment to producing the highest quality shoes, apparel, and gear tailored to runners. From their premium running shoes to outerwear, shorts, and pants, Brooks has the supplies to keep runners moving.
8. Under Armor Launch SW 7"
Under Armor's entry into this list of running shorts builds on the company's decades of experience creating anti-chafe base layers that keep the wearer comfortable and dry. The Launch shorts are light and stretchy, without sacrificing durability or style, and the fit is just right.
The Launch shorts feature a minimal design that offers the essential 4-way stretch and moisture-wicking of great athletic wear. Mesh panels on the sides and odor-reducing technology ensure that moisture can escape and that the shorts will not develop odors. The Launch shorts also include normal pockets on either side as well as an internal phone pocket.
Under Armor is a brand that is widely respected, and provides high-quality athletic performance clothing that is comfortable, protective, and affordable for athletes of every lifestyle. The company provides a complete line of athletic apparel including shoes, outerwear, and performance base layers, as well as a variety of accessories.
9. Janji AFO Middle Shorts
Janji is a company that offers its shorts in a variety of fun and interesting patterns. The AFO Middle shorts are their best selling item and are ideal for daily running. Each pair is made from Janji's AFO material, which is stretchy, breathable, and fast-drying. AFO is in fact so light, that it feels almost as if you're not wearing anything. AFO is made of recycled polyester and is used in many of Janji's other products. It's an important step that Janji takes in ensuring the sustainability of synthetic fiber sports apparel.
In addition to a durable, comfortable material, the shorts also feature pockets that use an elastic nylon pull for faster, easier access to pockets while in motion. Also integrated into the design is a comfortable linger that wicks away moisture while offering snug support. The shorts also have reflective watermarks on the back for easier visibility during late-night runs.
The name "Janji" comes from a Malay word meaning "promise." The promise that Janji makes is that they will "run for another." Part of the profits from every sale of Janji products goes to charities benefiting people in developing countries with clean-water challenges. When you buy from Janji, you are helping them fulfill their company promise.
10. Nike Challenger Short
Finally, we come to Nike, a company that may be the most recognizable and well-known sports apparel company in the world. No list of athletic wear would be complete without an entry from Nike.
Nike's Challenger shorts offer lightweight breathability during exercise, and the 7-inch inseam makes this a versatile pair of shorts. The comfortable fit and flexible recycled polyester material make them suitable for running, or for almost any other athletic activity.
The shorts use Nike's Dri-FIT technology to eliminate uncomfortable moisture buildup while in motion. The shorts also include built-in mesh briefs for essential support and comfort, and to reduce chafing. The elastic waistband with drawstring enables wearers to customize the fit to their liking.
Each pair of shorts is made from recycled polyester from plastic bottles that have been saved from landfills. Over the last decade, it's estimated that Nike has saved over 7 billion bottles from becoming waste.
Run safely
Ensure that you're running in a safe manner. Having shoes that fit well and comfortable, weather-appropriate clothes will make it much easier to get a run in. Any day that you're able to run is a good day.
Also, make sure that you have appropriate lights or reflective clothing, especially if you enjoy running at dusk or at night. This will not only protect you but also drivers on the road who might be startled if they don't see you in time. If there are sidewalks, use them. Be sure you're in an area where you feel safe, and pay attention to traffic signals and what's around you. It can be easy to lose focus on what's around when you're in the zone, but situational awareness is very important when you're out for a run.
If you can, run with a friend. It makes running safer and more fun.
Whatever shorts you choose, the important thing is to live a healthy, active lifestyle with plenty of exercise and a healthy diet. It can be easy to get side-tracked into discussions of gear and features, but the basics are the most important thing.
This list is not exhaustive, and there are many great pairs of shorts out there, but this is a great place to get started. Check out some of these options today!