In need of that smooth or trimmed shave that not only leaves one oozing confidence but also it gives one feeling that "wow!" appearance? Then having the best tools helps one succeed in the aurora look.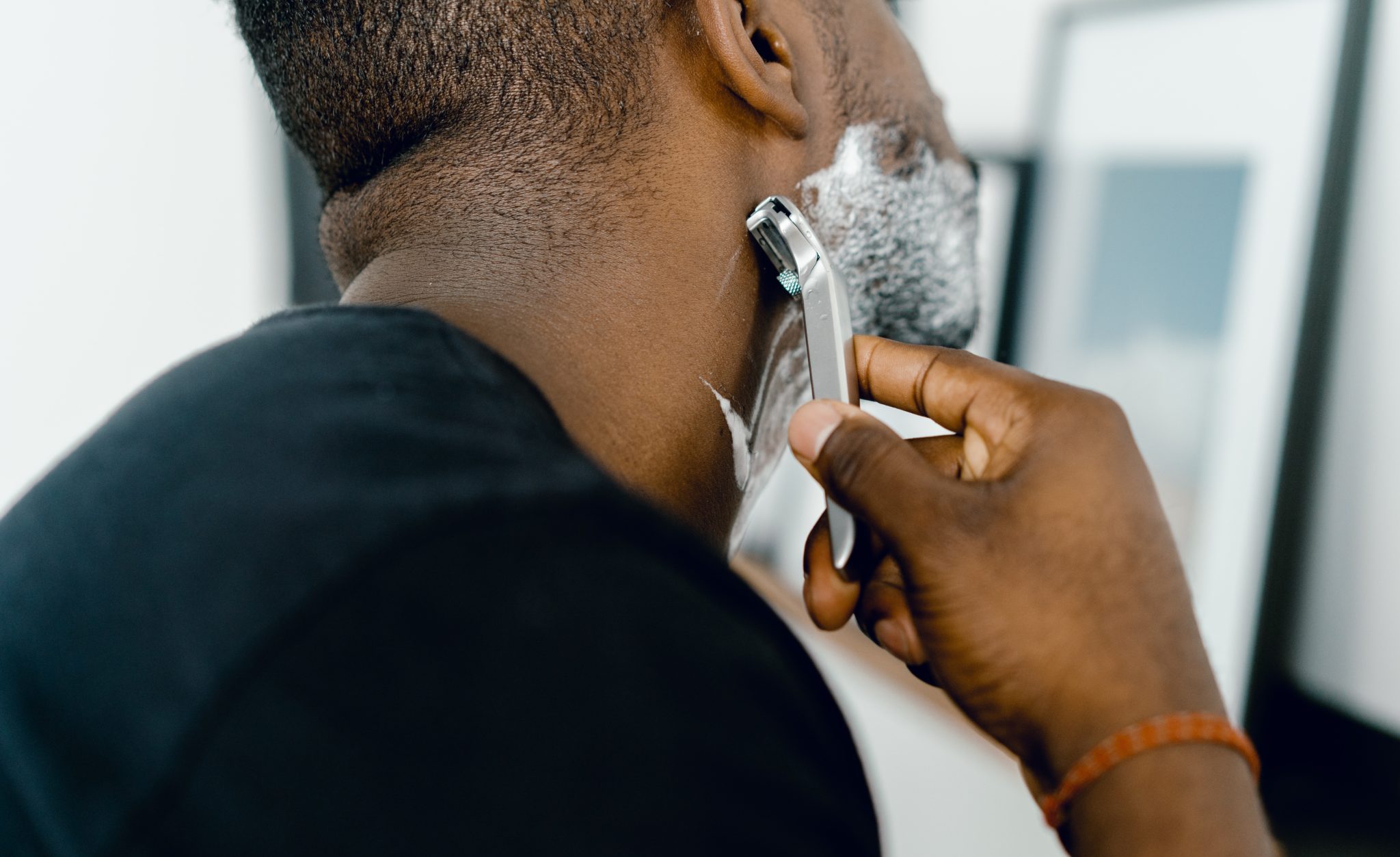 One of these essential tools to have, like a shaver, is the razor. Since shaving became customary in the 5th century BCE, the blade has been critical in ensuring men look presentable in front of a civilized society. Regardless of one's experience, patience, or technique, it will ultimately boil down to the quality of razor used.
Shaving is comparable to walking through a minefield. One mistake and boom! It leaves one scathed with cuts, razor burns, nicks, and ingrown hair, to mention just a few.
Since the world will see your face first before any other part, it is necessary to give it the most pristine care. Luckily, there are all types of men's razors based on:
Type of blade (safety, cartridge, disposable, and straight)
Price
Size
The shaving intentions
Normal routine when shaving
Type of handle
After thorough research and consideration of the razors available in the market, here is a list of the best razors for men in 2020.
1. Philips Norelco One Blade Electric Trimmer And Shaver
Sometimes people want to shave their faces while others simply want to clean other parts of the body. Some wish to have a quick dry shave, while others want to have a precise wet shave while enjoying the shave.
Here is where the Philips Norelco OneBlade Electric Trimmer and Shaver come in. It offers the kind of versatility that caters to all these situations. This one blade electric trimmer is entirely usable with or without shaving cream.
In keeping with its brand's tradition, Philips has produced one of the most durable blades in the market today. Philips infused the latest and most unique technology to allow a single blade to trim, shave, and edge any length of hair. The razor does not require an experienced hand to produce a masterstroke. Even beginners and amateurs can quickly adapt and deliver one of the best shaving experiences when using it.
This razor also provides an irresistible shaving package that includes:
four stubble trimming combs
separate blades for the body and face
a skin guard for people with sensitive skin
a body trimming comb
a sleek design, making it easy to maneuver while shaving different parts of the body
The Philips Norelco OneBlade Electric Trimmer and Shaver also comes in a compact design. Such packaging makes it easy to package and is portable.
This equipment is easy to maintain, even without any special care procedures. Hence, the razor will become a shaving companion for a while, giving you the best value for money.
2. Gillette ProGlide Shield Men's Razor
Through years of experience, Gillette has developed a razor with 5 blades. The blades share the pressure during a shave, giving you a scintillatingly comfortable shave. With the precision trimmer, the users have a laidback job of getting to the sideburns and nose area.
Some people are prone to skin irritation whenever they shave. For such skins, the Gillette ProGlide Shield Men's Razor is their best bet. The razor comes with extraordinary lubrication for before and aftershave. This lubrication gives one of the most comfortable shaving experiences.
Excellent craftsmanship extends to the design of the handle. It uses Flexball technology that allows the entire razor to respond to contours along the shaving surface, clearing all the hair. Since it is an improvement of Fusion ProShield Razor, the shaving experience is greatly enhanced.
Moreover, the razor is an assembly of the finest and thinnest blades from Gillette. This combination eliminates the possibility of tag and pulls as you shave, resulting in one of the most comfortable shaves. At just $15 plus 2 blade refills, you get the best bargain for such a pleasant shaving experience.
3. Merkur 34C Heavy-Duty Short Handle Safety Razor
The safety razor is the most common type of shaving razor. Most men use it to learn how to shave when beginning their journey. As basic as it sounds, experts insist that it is the best type to use. The safety element puts it a class over the other razors.
Some may be wondering how a razor with a single blade is better than brands with multiple blades. Well, there is a legit reason for that analogy. Multiple blades do not guarantee an impressive shave. According to experts, Multiple blades on a razor are responsible for most razor burns and ingrown hairs.
The single blade safety razor is sharp and designed to finish the job with minimal effort. Its performance cannot compare to the multiple blades that trap hairs between them. By using a single razor, you minimize irritation because you have control of the angle of every shave. You do not have to concentrate on multiple cutting points.
A beginner will find the short handles impressive because of the ease in maneuvring. Once you get used to this razor, there will be no turning back. It is affordable, and the blades are less expensive to replace.
For the environmentally-conscious shaver, they will appreciate the fact that they are generating less plastic waste.
4. Schick Hydro 5 Sense Razor
One of the most important considerations when buying a razor should be the sensitivity of your skin. There is nothing as horrifying as a shave that feels like a guillotine experience. While most men with sensitive skin prefer safety razors, a cartridge razor has some particular advantages.
Schick Hydro has produced a unique cartridge razor for people with sensitive skin. The cartridge incorporates 5 ultra glide blades that come with a skin guard that will keep you away from irritation. It also comes with shock-absorber technology where the blades adjust based on your shaving maneuvers. The technology allows the blades to back off when the pressure is intense and add back when this pressure has reduced.
The cartridge also comes with 7 gel pools that guarantee instant lubrication protection. As the shaver switches to the hard-to-reach areas, they can flip the trimmer for convenience and precision. A simple flip will get one from 5 blades to a single safety blade. How about that? It is also one of the most affordable men razors of its class, coming with 5 blades refill.
5. Andis Cordless Profoil Lithium Plus Shaver 17200
An electric razor is fast and associated with reduced chances of ingrown hair. It is also easy to use. This convenience makes it the obvious choice for men who do not like traditional shaving routine.
Andis Cordless Profoil Shaver works by feeding individual hairs into tiny holes where the concealed blades cut them. It offers the closes shave among razors based in its class. Since it is cordless, the shaving maneuvers are easy and convenient. If you get your style and setting right, the shave will be closer than the traditional analog shave.
Andis Cordless Profoil shaver is perfect for a man living a fast-paced life. Because the hair is pulled away from the skin, it will give you a tidy shaving experience. Furthermore, it will save you from an ingrown hair and razor bumps. It can also be used for a dry or wet shave.
However, it is not recommended for long hair. It is thus suitable for men who shave regularly. Remember, it is one's expertise and shaving technique that enables them to get to the tight areas of your body.
6. Feather SS Japanese Straight Razor
Are you a man on a mission to get the closest shave possible? Then Feather SS Japanese Straight Razor should be your grooming companion. To begin with, this is one of the earliest shaving tools. It is the most basic way to get the most sophisticated shave.
Feather SS Japanese Straight Razor is the most effortless, replaceable razor in the market. A light squeeze at the razor head causes the blade to pop out. Its edge is sharp, really sharp. Because of the quality of Japanese razors, it does not get dull quickly. Since the body is made of stainless steel, do not be surprised if the blade goes into your will to be passed down to generations.
A round shaving head edge provides the definitive blade exposure for a smooth and soft shave. It is easy to clean, maintain, and store. Cleaning just requires dipping in hot water. The design also delivers excellent control and grip that makes shaving effortless.
7. Dorco Pace 6 Plus
Dorco invites one to share in the shaving tradition of South Korea. It is the brand behind the Dollar Shave Club that has been making waves in recent years. Dorco got ahead of everyone else with the release of Dorco Pace 6 Plus, the first razor with 6 shaving blades. Their idea was to provide men's razor that allows them to make the least number of strokes possible. It translates to the shaver taking less time on a shave while still doing a clean cut job.
Dorco includes 10 refills and a handle for a paltry at $20. It also has a tilting head that gives one better precision over contours, reducing the chances of cuts, nicks, and irritations. The lubricating strip accompanying the razor includes Vitamin E, lavender oil, and aloe. Also, the design consists of an open flow cartridge that minimizes corrosion and extends the lifespan of your blades.
This brand is so confident about their razors that they provide a 100% guarantee replacement when blades fail to meet expectations. Thus, it is one of the best indications of quality. Further, ergonomic design offers natural maneuvers and glides across the face.
With an additional trimmer, the sideburn and mustache will be fine-tuned to meet expected standards. This is a novelty for men looking for the ultimate shaving experience.
8. Dovo Silver Shavette Satin Straight Razor
Grooming experts insist that straight razors should remain in the hands of professionals. But who is this man who does not want to stand out with his clean shave? Who says that there is a limit to the kind of shave a man can get? For those wishing to challenge this notion, let them look at the Dovo Silver Shavette Satin Straight Razor. It ranks among the best razors for men who believe in their technique and skills.
Dovo Silver Shavette Satin is a straight razor that is compatible with disposable blades. The ergonomic design gives you a seamless feel during a shave. Furthermore, the cutters are perfect when you are pursuing precision and detail on your face: for example, like shaping the beard.
The razor is affordable and will deliver one of the most comfortable shaves.
9. Harry Razor's Starter Set
Is anyone anxious about their first shave time? Harry Razor offers a starter-pack to test your skills with minimal injuries to your face. Harry Razor understands that you are beginning the journey. It provides the most ergonomic and natural shaving blade in the market for inexperienced hands. With a textured rubber grip, the users have total control over the strokes they make on their faces.
The addition of a flexible German-engineered 5-blade razor cartridge gives one confidence of having the closest yet savest shave. Consequently, the springy hinge and lubricating strip guarantee protection to the skin. This protection is especially essential when the shaver uses a lot of force.
The razor and the blades are also covered during storage or when traveling. Such covering is to protect them from unnecessary contact. The pack is cheaper, giving you sufficient time to train your hands without feeling the pinch in your pocket.
This razor aids one to safely learn the basics of shaving without having to deal with cuts, irritations, and razor burns.
10. Merkur Futur Adjustable Safety Razor
There is usually a specific tool for each job. In comes the Merkur Futur Adjustable Safety Razor. It is built with such intentions in mind.
The razor offers incredible versatility and will deliver when needed to trim the short hairs or clear an overgrown bush. Since Merkur started manufacturing adjustable blades more than 4 decades ago, it is a sure bet that they have mastered the trick on this safety razor.
Luckily, the razor is designed both for men taking their first shave and veterans who have mastered the shaving technique. Its weight allows one to enjoy a clean shave without exerting a lot of weight. Because of its long handle, the shavers have greater control, achieving a better shave. Multiple blade setting also reduces the strokes while still delivering a clean and close shave.
Choosing The Best Razors For Men
Razors ultimately come in all colors, shapes, and sizes. Such variety is an opportunity to customize your shaving experience by choosing a razor that fits your needs. Ultimately, your shaving experience will depend on a combination of the:
the features on a razor
shaving technique
the ability to embrace the new features manufacturers offer to the market.
Remember, whatever the choice, it should always be about comfort and specific expectations of the user. Achieve that smooth and comfortable but less irritating skin consistently.