Some guys sweat more than others, and some guys stink more than others, but there is a perfect deodorant for everyone. No guy likes to be constantly checking his armpits for stains or unpleasant odors and discover just that. And some guys' have it worse, not only do they find out they smell fresh like an onion, but there's also a painful rash on their armpit. At some point, guys have to realize the smell is not all that matters in deodorant, and not every deodorant will work for them. If your deodorant is not working for you, it's time to make a change. In this article, guys will find the best deodorants available for various categories including, smell, price, natural, etc. But first, there are some things you should consider.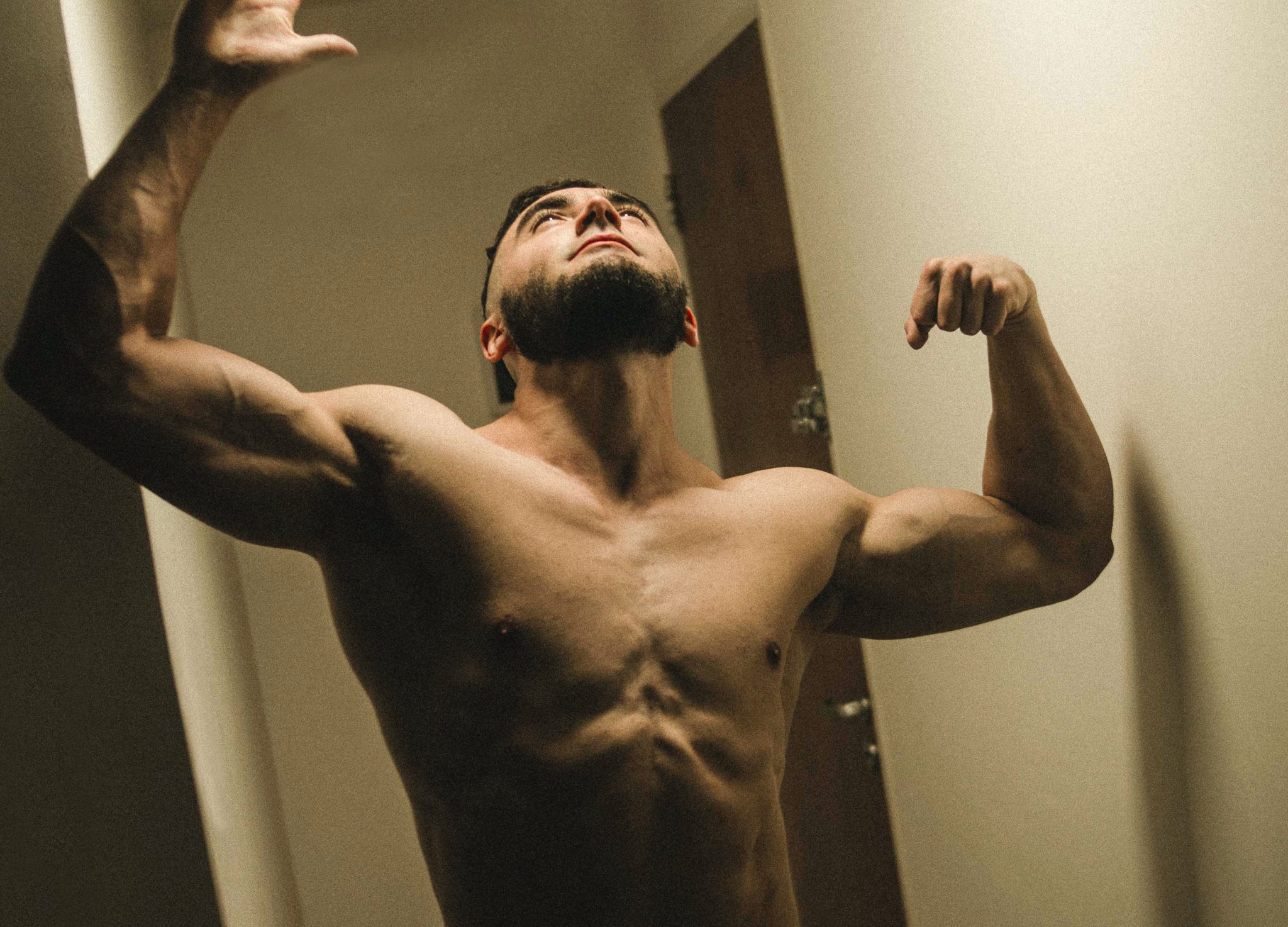 Why does armpit sweat smell?
First a quick biology lesson. Armpit sweat glands are different from the rest of the body. The sweat glands in people's armpits produce a different type of sweat, with more protein and fat. This type of sweat and the conditions in the underarm area are perfect for a common type of skin bacteria. These bacteria eat the sweat and produce the stinky molecules that we know as body odor.
Now you know it's not your sweat that smells, but the bacteria in your armpits. Great.
What's the difference between a deodorant and an antiperspirant?
Basically, deodorants are meant to neutralize body odor and antiperspirants are meant to stop you from sweating. Deodorants neutralize bad odor by controlling bacteria in the armpit through the action of alcohol (usually). They do not prevent perspiration. They are effective until the perfume disappears. On the other hand, while deodorants neutralize bad odor, antiperspirants control and reduce sweat production by blocking the sweat glands with the help of aluminum compounds.
Some products are deodorants and antiperspirants at the same time. If you sweat a lot and your deodorant is not doing much, then you need an antiperspirant.
Best Smelling Deodorant
Oars + Alps eucalyptus spearmint deodorant
Take a refreshing eucalyptus sauna by just smelling your armpits. This natural, aluminum-free deodorant is great at masking body odors and it will make you think it smells better than your cologne. Oars + Alps aluminum-free deodorant is a powerful natural deodorant that effectively absorbs odors and leaves a great smell. The formula is alcohol-free, aluminum-free, cruelty-free, glycol free, paraben-free, phthalate-free, and sulfate-free. Oars + Alps is a natural men's deodorant that works, doesn't burn, actually masks body odor, and smells good.
Oars + Alps describes best the scent you can expect from this product: "It smells like an aromatic eucalyptus sauna where sweet spearmint is lightened by a touch of citrus and cedar."
Guys who are looking for a great smelling deodorant, and who don't sweat excessively should definitely try the Oars + Alps eucalyptus spearmint deodorant.
Features:
Great smell
Good for any skin type.
Alcohol-free, aluminum-free, cruelty-free, glycol-free, paraben-free, phthalate-free, and sulfate-free
All-natural ingredients
Rich in antioxidants
Best Cheap Deodorant
Old Spice Classic Scent Deodorant
The classic Old Spice is a classic. It's affordable, it can be bought everywhere, and it has weird commercials. Everyone knows this deodorant stick and probably every guy has tried it at some point in their lives. There isn't much to say about this product other than it's cheap and it smells like a dad.
It's not the best deodorant out there, and guys with sensitive skin might want to try something else, but it's cheap and reliable.
Guys looking to buy a pack of deodorants and not have to worry about buying another one in 18 years should check out Old Spice.
Features:
Cheap
Available everywhere
Convenient
Best Deodorant for Sensitive Skin
Prospector Co. Deodorant spray
As if sweating and smelling like a wet dog isn't bad enough, guys with sensitive skin can't use any kind of deodorant. Some guys react negatively to the chemicals common deodorants contain, like the fragrance or harsh metals that can irritate the skin and cause uncomfortable rashes. Prospector Co. deodorant is formulated especially for sensitive skins, using essential oils of vetiver and cedarwood to create a safe, reliable, dry armpit experience.
Guys using this deodorant spray will stay fresh during the day and won't have to worry about any unpleasant rashes. Prospector Co. deodorant spray contains no artificial fragrance or coloring, so guys with alloy allergies don't have to worry about an allergic reaction.
Features:
Easy on the skin
Aluminum and harsh metals free
No artificial fragrance or coloring
Contains essential oils
Best Natural Deodorant
Ursa Major Base Layer Deodorant
Nowadays, people are more conscious about the ingredients of products, and rightly so.
Many deodorants say they are natural but in many cases, that's not the reality. Major's Base Layer Deodorant is made from 100% naturally derived ingredients and helps guys stay fresh all day long while hydrating their skin. It is baking soda free, fragrance-free, toxins free, and aluminum-free. This all-natural deodorant a great option for people looking for deodorants that are actually natural. Instead of using common harmful chemicals, Ursa Major's Base Layer Deodorant contains ingredients like aloe, chamomile, shea butter, and kaolin clay to soothe the skin and mask the pepper spray coming out of guys armpits.
Features:
Baking soda free
Aluminum-free
Unscented
Long-lasting
Non-staining formula
Best Prescription Strength Deodorant
Certain Dri Prescription Strength Clinical Antiperspirant Roll-On
For some guys, common deodorants or antiperspirants don't work. They need something that's stronger. Certain Dri is as strong as a prescription product for excessive sweating but without prescription. The clinical name for excessive sweating is hyperhidrosis, and Certain Dri is an over the counter remedy. It contains 12% Aluminum Chloride, which is the same active ingredient prescription antiperspirants use. This roll-on should be applied at night for maximum efficiency, stopping sweat way before it starts. Certain Dri is not looking to mask body odor, it wants to stop armpits from sweating. And it does a great job at that.
Guys looking for an over the counter nuke to deal with excessive sweating should check out Certain Dri.
Features:
12% Aluminum Chloride
Effective
Used at night
Best Deodorant for Working Out
Gillette Cool Wave Endurance Clear Gel Antiperspirant Deodorant
Some guys sweat after a short walk, sometimes guys even sweat while just sitting down, so guys sweating at the gym is bound to happen. You won't stop sweat if you're working out, the best thing a guy can do is get a fresh deodorant that masks odor and prevents everyone in the room from asking themselves if there is a dead animal hidden somewhere. That's why guys need the right deodorant for working out.
Gillette Cool Wave Endurance Gel masks BO effectively and also reduces the amount of sweating as best as it can. For some guys, it will help them stay dry and smell good even after a long workout.
Guys who stink up the gym while working out should definitely check out Gillette's Cool Wave Antiperspirant Deodorant.
Features:
It's a gel
Fresh smell
Good for minimizing sweating
Good for working out
Best deodorant for excessive sweating
Dove Men + Care Clean Comfort dry spray antiperspirant with 48-hour protection
You can say three things about this deodorant, it works, it's cheap, and it has a really long name, even for a deodorant. If you're looking for a cheaper deodorant/antiperspirant that works but contains less aluminum, this product is a great option.
This deodorant will keep armpits dry and smelling good for a while. It will also save many shirts from embarrassing stains.
This antiperspirant works better than many others and it's cheaper as well.
If prescription antiperspirants are not an option, then Dove's Men + Care Clean Comfort dry spray is great at doing the job for many guys.
Features:
Cheap
Effective
Alcohol-free
Non-irritant formula
Best Spray Deodorant
Aesop Déodorant
Spray deodorants provide a sensation of freshness and can also act as a perfume because it can be applied to other areas of the body. Their convenience makes them the most popular type of deodorants. Aesop's spray Déodorant is an aluminum-free, lightweight spray that's effective at masking armpit odor and it's easy on the skin. It's formulated with vetiver root, zinc ricinoleate, coriander seed, and a selection of essential oils.
The price of this product is higher than others in this list, but its quality and amazing scent make this a great option for guys looking for a premium spray deodorant. Aesop's deodorant has an earthy aroma that can be mistaken for a cologne.
Premium, aesthetic, great smelling deodorant. Check it out!
Features:
Great smell
Aluminum-free
Contains vetiver root, zinc ricinoleate, coriander seed
Best Roll-On Deodorant
Kiehl's Body Fuel Deodorant & Antiperspirant
If we have a category for best spray deodorant, we had to include a "best roll-on" category. Roll-on deodorants are the second most popular type of deodorant after spray. The roll-on is mainly associated with skincare and leaves a moist sensation. It is applied by dragging a sphere across the skin. Half the ball is inside the deodorant and the other half is outside.
If you are a roll-on type of guy, and you sweat bullets, this product is for you. Kiehl's Body Fuel Deodorant is a great ally for sweaty armpits. Its main purpose is to keep armpits dry, and it does just that with a convenient roll-on presentation. It also smells good! Guys who are looking for roll-on deodorants, and who sweat excessively should take a look at Kiehl's Body Fuel Deodorant & Antiperspirant.
Features:
Effective antiperspirant
Contains caffeine, vitamin C and zinc
Dries quickly
The Best Deodorant Paste
Black Chicken Axilla paste
Paste is not a common presentation for deodorants. However, it doesn't mean deodorant pastes are less effective. If you want to try a natural alternative for spray and roll-on deodorants, Black Chicken's Axilla paste is a great option. It uses as its main ingredients, shea butter, coconut oil, and kaolin clay among others to naturally mask odors and reduce sweating.
If you're not sure about how to use a deodorant paste, don't worry, it's easy. Basically you have to apply a small amount into your armpit and wait for it to absorb.
Black Chicken's paste does not contain alcohol, parabens, propylene glycol, triclosans, synthetic fragrances, or other harmful chemicals. It's also a vegan, cruelty-free product.
Features:
Paste
Alcohol-free
Parabens, propylene glycol, triclosans, synthetic fragrances free
Vegan
Contains shea butter, coconut oil, and kaolin clay
Honorable Mentions
Olivina Men Cleansing Cloths
Deodorant wipes are another uncommon presentation worth mentioning. Guys can use these wipes for their armpits, face, or any other body part that doesn't smell great. Their convenient packaging allows guys can take them anywhere. If you're a guy looking to wipe off the bad smell of your body and throw it in the trash where it'll feel welcome, try Olivina Men Cleansing Cloths.
Degree Men MotionSense UltraClear Black + White Deodorant Stick
This deodorant stick protects your armpits and your shirts. Some guys are too familiar with yellow stains in white shirts and white stains on black shirts. Degree Men's deodorant is a paraben-free stick formulated specially to avoid the embarrassing stains that many guys know. It is also pretty effective at preventing sweat and bad odors. Degree Men's special interest in protecting shirts from stains makes them an honorable mention.
Vichy Dry Touch Deodorant
This honorable mention is for the sensitive skin crowd. This alcohol-free roll-on is effective at absorbing odors and moisture without using potentially harmful ingredients. Vichy's Dry Touch deodorant is formulated with zinc gluconate and perlite to do the job on any type of skin. If you're a guy who reacts badly to common deodorants, Vichy's Dry Touch deodorant is a great option.
Sweat Block Antiperspirant Lotion for Hands and Feet
The last honorable mention of this list is going to the Sweat Block antiperspirant lotion for hands and feet. As the name says, this antiperspirant will help guys keep their armpits, hands, and feet dry. Many guys suffer from excessive sweating from hands and feet and there aren't many products out there that work. Sweat Block's antiperspirant is effective and easy to apply. This lotion will also absorb bad odors coming from armpits and feet, so you smell fresh from head to toes.