A man's fragrance plays a significant part in his everyday life. Whether he needs to feel like a star at a job interview, or for a little boost of confidence on a first date, spraying on the best men's cologne can help achieve success.
Sophistication, performance, and reliability – these are things men look for in a fragrance. But with a wide array of choices on the market, hunting for a signature scent can be a challenging feat. To help make the search easier, check out our list of the 15 best men's cologne.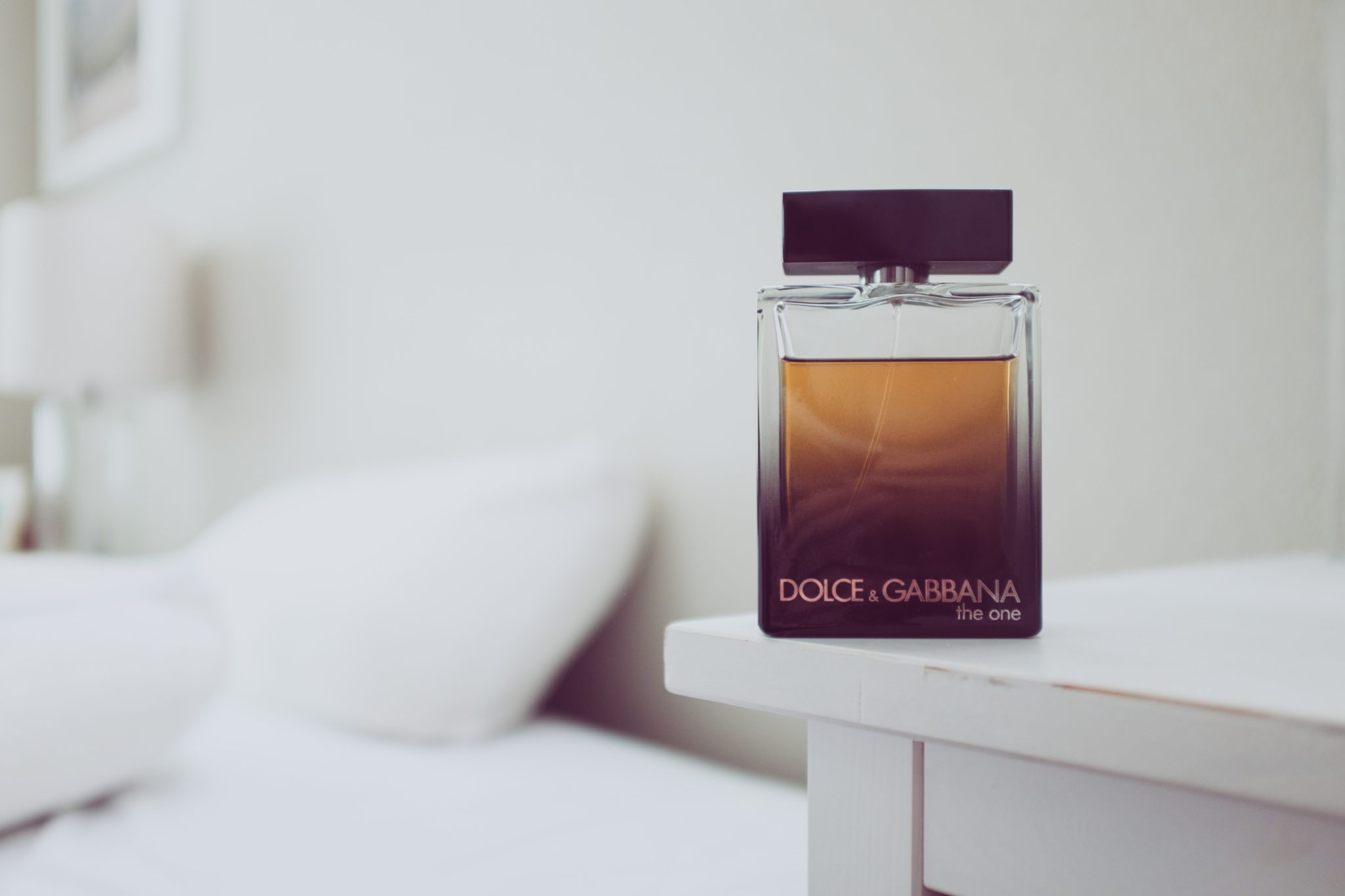 Men's Cologne: What Is It?
Some men like to stick to one cologne, and others prefer to keep their options open, depending on the occasion and their mood. The best men's cologne will make any man smell good and feel even better. But before knowing our picks for the 15 best men's cologne, men should first understand what exactly is cologne, since many individuals confuse it with perfume or aftershave.
In many parts of the world, especially in North America, colognes are used as an umbrella term to refer to any masculine scent. However, colognes technically only cover fragrances with a light concentration, usually two to four percent, of perfume oils. This type of fragrance lasts for a few hours. Although it may not offer all-day wear, it's an excellent choice for those who want to freshen up, since it usually does not have strong base notes.
Apply Your Cologne Right
Men need to find a scent that works well with their body chemistry. Scents work in combination with the chemicals and smells associated with your body. Be sure to choose a men's cologne that matches your body.
Always start with a clean body, a coat of deodorant, and freshly laundered clothes. Spray 2-3 pumps on specific pulse points. These places maximize the value of your scent, as when your special s leans in for a hug, she will have her nose near these spots.
And don't overdo the application of your favorite scent. You don't want your cologne to announce your arrival before you physically enter a room. Practice in finding the balance between women noticing the slight scent when you are close and the overpowering scent you should avoid.
How We Chose
We've rounded up the 15 best men's cologne to help men feel their best. These fragrances were selected after examining customer and expert reviews. We made sure to gather the perfect combination of timeless mainstays as well as underrated must-haves.
Whatever men's preferences are for notes, seasonality, application, and intensity, there are suitable products on our list.
Our List of the 15 Best Men's Cologne
All men know that sharp feeling they get when they just had the perfect haircut. That's how every man should feel when they spray on their favorite scent. Check out our picks for the 15 best men's cologne below.
Dolce & Gabbana Light Blue Pour Homme
Dolce & Gabbana scents are known for making men feel as if they are on vacation, and their Light Blue Pour Homme delivers just that. This cologne is model David Gandy's ultimate secret to smelling great, and it's unique scent promises to make any man feel cool.
Anyone familiar with the best men's cologne knows that its grapefruit peel and mandarin ingredients make it one of the most recognizable scents you can experience. It's so well-blended it's impossible to miss the individual notes despite its overall fresh-citrus musk fragrance.
Here are some of its most notable features:
Bergamot, Sicilian mandarin, juniper, and frozen grapefruit peel top notes
Rosemary, rosewood, and Sichuan pepper heart notes
Musk wood, oakmoss, and incense base notes
1. Guy Laroche Drakkar Noir
There's a reason why this scent has been a top-seller since 1983 –it's nothing short of remarkable. The ideal cologne to put on for a man who wants to feel strong and bold, Guy Laroche Drakkar Noir gives men an explosive blend of its fragrance notes, which include mandarin orange, lavender, and lemon, with a hint of warm spicy herbs. Many users love its woody base, which evokes sensuality and power all at once.
This classic cologne will make its users feel clean and dark, which are absent traits in many recent cologne releases. With notes of oakmoss, leather, and cinnamon spice, it opens in a captivating aroma and then progresses into a freshly-showered scent that doesn't dominate and is just slightly noticeable. One celebrity who uses this perfume is Bradley Cooper.
Some of the most notable features of the Guy Laroche Drakkar Noir include:
Verbena, lemon, lavender, green mint, and rosemary top notes
Wormwood, coriander, juniper, and angelica heart notes
Oakmoss, patchouli, pine needle, balsam, and cedar base notes
2. David Beckham Instinct
Any man who says he doesn't want to smell like soccer legend David Beckham is probably not being honest. David Beckham Instinct has the kind of fragrance that will make people ask what scent someone is wearing. Despite being affordable, it makes users smell like they are wearing a thousand-dollar suit. This cologne, released in 2005, contains warm aromatic notes with a hint of sophistication. Victoria Beckham loves it, and so do many other women.
Despite having a strong smell, this fairly-priced cologne is perfect for everyday wear. With a wood and citrus solid note combination, it's biting scent is a popular choice among gentlemen with mature tastes. Many users report the vetiver scent coming out best, which is not common in drugstore finds.
Here are some of the most notable features of David Beckham Instinct:
Bergamot, mandarin, and orange top notes
Red pimiento, cardamom, and star anise heart notes
Amber, vetiver, and patchouli base notes
3. Bleu De Chanel Eau de Parfum
Men can trust a global brand like Chanel to impress with signature scents. And it's hard to say no to the invigorating zesty scent brought by Bleu De Chanel Eau de Parfum. Its scent is the ideal fusion of elegance and strength and has been a top choice among men since its release in 2010.
This men's cologne has a lasting power despite its subtleness, making it a phenomenal choice for those who are fans of light fruity, fresh, and woody scents. It has a citrusy opening, which is wonderfully layered with some smoky tones and distinct woody notes. It may be a casual scent, but it's also the perfect final touch to a date, wedding, or job interview. This cologne will surely boost any man's confidence for any occasion.
Here are some of the most notable features of the Bleu De Chanel Eau de Parfum:
Citrus top note
Caledonian sandalwood base notes
Tonka bean, vanilla, and cedar notes heart notes
4. Giorgio Armani Acqua Di Gio
A classic choice since 1996, the Giorgio Armani Acqua Di Gio is inspired by Pantelleria, an Italian seaside town. Considering this, spraying on the Acqua Di Gio will make a man feel like they are spending a day at the beach while wearing a crisp white shirt.
Its scent arouses a sense of freedom with its harmony of salty and sweet notes that may remind men of sun and seawater on their skin. It features orange, jasmine, neroli, peach, and musk notes, which ties together perfectly. It's one of the best choices for relaxed men looking for a clean signature scent.
Here are some of its notable features:
Orange, jasmine, lemon, bergamot, lime, and neroli top notes
Rosemary, lavender, peach, nutmeg, calone, freesia, sea notes, coriander, and mignonette heart notes
Oakmoss, cedar, patchouli, amber, and musk base notes
5. Duke Cannon Men's Solid Cologne in Redwood
Great for men who are not a fan of spray colognes, the Duke Cannon Men's Solid Cologne in Redwood Scent offers a one of a kind way to smell fresh on the go. This cologne comes in the form of a concentrated balm housed in a traveling tin that melts when in contact with warm fingertips. Its precise application ensures that not even a trace of its sandalwood scent with hints of citrus is wasted.
This cologne is famous for lasting for years, even if applied multiple times a day. And make no mistake, men will surely be using and carrying it everywhere they go since it can easily fit in gym bags, briefcases, and even small pockets.
Some of the impressive qualities of the Duke Cannon Men's Solid Cologne in Redwood include:
Made with organic ingredients
Close, citrus, rosemary, and sandalwood notes
Housed in a travel-sized tin
Concentrated cologne
6. Versace Eros Eau de Toilette
Versace is no stranger to Greek mythology. It's logo even features Medusa. Named after the Greek god of love, its desirable scent that evokes unrestrained passion lives up to its godly namesake. It's one of the best scents to wear for those going out on their first date and need a little pick-me-up to feel confident.
This scent is the best armor for passionate men who are masters of themselves. With its intense yet easily-recognizable combination of green apple, mint leaves, and Italian lemon zest, as well as the addition of intriguing oriental notes, it will make any man feel strong and sexy.
The Versace Eros Eau de Toilette includes the following notable features:
Italian lemon zest, mint leaves, and green apple top notes
Tonka Beans, Geranium Flower, Amber, and Vanilla heart notes
Cedarwood from Atlas and Virginia, Oak Moss, and Vetiver base notes
7. Paco Rabanne 1 Million
One of the most popular fragrances of today, the Paco Rabanne 1 Million, has a fancy scent that perfectly aligns with its gold bar look. This scent was released in 2008 and is perfect for any event.
An excellent choice for those who want to get compliments and impress women, this cologne offers a sweet smell. Although it may not get the approval of everyone with its mainstream appeal, it's still a fantastic choice for guys who wants to start with a classic scent that includes notes reminiscent of old-fashioned men.
Here are some of its most notable features:
Peppermint, grapefruit, and blood orange top notes
Rose, cinnamon, nutmeg, and neroli heart notes
Labdanum, agarwood, and patchouli base notes
8. Calvin Klein Eternity for Men
Enter any room, and there is at least one man who uses Calvin Klein Eternity. This cologne will make its users want to relive the glory days of their youth with its clean and foolproof scent perfect for everyday use.
Although it lacks the complex depth that some men may want, it still gives a perfect combination of crisp notes that are a bit floral. But don't worry as this cologne always gives a masculine edge with a woodsy trail.
The Calvin Klein Eternity for Men includes these notable features:
Mandarin orange, lemon, lavender, and bergamot top notes
Juniper, sage, lily of the valley, geranium, orange blossom, jasmine, and basil heart notes
Vetiver, amber, Brazilian rosewood, and sandalwood base notes
9. Polo Black by Ralph Lauren
Guaranteed to help give men a splendid first impression, Polo Black by Ralph Lauren has a distinct character that evokes classiness among all age groups.
Men can't go wrong with this scent that features a seductive and moderate blend which is light enough to wear when going out on a Saturday night, or a going out for a coffee run. With its striking patchouli and mango notes coupled with wood spice, it's bright scent, and tropical appeal are hard to miss.
Polo Black by Ralph Lauren contains the following notable features:
Patchouli, sandalwood, tangerine, mango, sage, tonka bean, lemon, and wormwood notes
Woody blend
Moderate scent
10. Creed Aventus
A men's fragrance widely adored by women, Creed Aventus will make any guy have the most commanding presence in the room. Inspired by Emperor Napoleon's life filled with war, romance, and peace, it's a worthy investment.
Only the finest ingredients were handpicked to make this cologne, which resulted in a provocative scent everyone will love. It's one of the most exciting fragrances ever created, but once users take a whiff of its rejuvenating fruity and leathery scent, they'll understand why thousands love it.
Here are some of the most notable features of the Creed Aventus:
Citrus, black currant, red apple, bergamot, and pineapple top notes
Birch, jasmine, patchouli, and rose heart notes
Amber, vanilla, and oakmoss base notes
11. Hawthorne Cologne
Made by legendary perfumers, the Hawthorne Cologne is one of the best men's colognes on the market. This designer fragrance is a great cologne to have for men of all ages, thanks to the company's personalized approach to customer satisfaction.
Hawthorne cologne delivers fragrances that are best paired with their set products that include bathroom essentials like body wash and deodorant. Don't think it's a gimmick, though. It's so good users buy a second bottle even before they finish their first. To know which scent fits best, take their personalized quiz.
Some of the impressive qualities of the Hawthorne Cologne includes:
Hassle-free transaction
Personalized scent
Made with premium ingredients
12. Fierce by Abercrombie & Fitch
One of the most popular choices of men who prefer musky scents, Fierce by Abercrombie & Fitch, beautifully embodies the brand's promise to stimulate people's senses. Its intriguing scent may be a better choice for younger men, but that doesn't mean it won't suit older men who want a fresh cologne.
This woody cologne is both inviting and sexy but still manages a refined finish. This scent is iconic in the sense that it gives people the nostalgic feeling of strolling in the mall or high school hallways in the 2000s.
Here are some of the most notable features of Fierce by Abercrombie & Fitch:
Lemon, fir resin, cardamom, orange, and petitgrain top notes
Rosemary, rose, jasmine, and lily of the valley heart notes
Oakmoss, vetiver, musk, and rosewood base notes
14. Jimmy Choo Man
A signature scent that will make any man feel confident, Jimmy Choo Man offers a fresh and modern blend of notes that will satisfy anyone with a free and rebellious spirit. This cologne perfectly embodies the attitude of an independent man with its notes of citrus tempered with subtle lavender.
With a hip flask-inspired bottle that adds to its allure, it's hard not to feel like a rock n' roll legend when wearing this incredible men's cologne.
Some of the impressive qualities of Jimmy Choo Man include:
Lavender, honeydew melon, and mandarin top notes
Geranium, pink pepper, and pineapple leaf heart notes
Suede, ambery woods, patchouli base notes
15. Fulton & Roark Solid Cologne in Shackleford
Another reliable option on this 15 best men's cologne list, this wax-based fragrance is hard to beat when it comes to its lasting quality and practicality. With its shatterproof design, it's easy to bring anywhere. This cologne is genuinely a fantastic option for active outdoorsmen who don't want to worry about breaking glass perfume bottles in their bags.
Even a single swipe of this wood-smelling cologne on the neck or wrist will make guys feel as if they have been transported to their favorite campsite.
Fulton & Roark Solid Cologne in Shackleford contains the following notable features:
Shatterproof container
Highly-concentrated wax fragrance
Sandalwood and amber notes
Smell Good, Feel Good
Ask any woman their preferred qualities of a man, and without fail, women will admit that an alluring scent makes their knees weak. But beyond that, any of the 15 best men's colognes can play a crucial role in defining any man's personality distinctively. A simple spritz can do wonders to improve mood, confidence, and charisma.