Wearing a leather jacket has an aurora feeling to it. The leather coat gives the wearer a sense of competence, edginess, and toughness. According to the best leather stylists, men love leather: it can pass either as casual wear or as formal wear.
Leather jackets also exude a sense of class, style, and uniqueness. It is a timeless trend that cements the user's place as a fierce weather protector. One can even attend a crucial business meeting with it.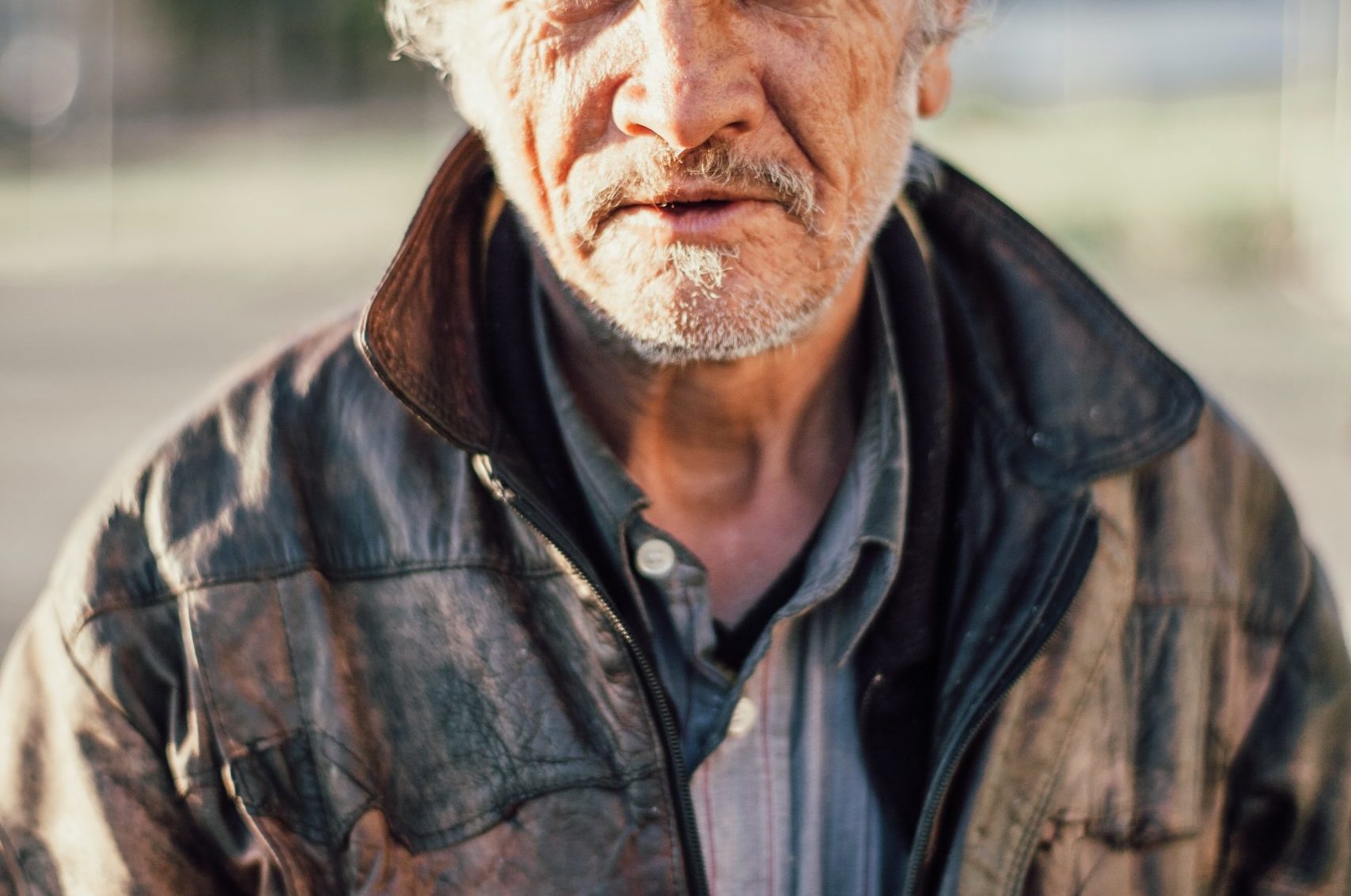 The world views leather as durable; thus, the wearer usually feels confident when in front of a crowd. It also gives the impression that a person is out to get things done. This notion explains why leather is irresistible to the who-is-who in the world.
Luckily, the world offers endless options for leather lovers. Whether it is color, size, texture, price, or design, there is something for all leather enthusiasts. However, a few brands and manufacturers have mastered the art of leather jackets, helping them to deliver the best jackets.
Before looking at 10 best leather jackets for men in 2020, it helps to know why some coats are chosen, and others left out. The question remains, "What should a man look for when buying a leather jacket?"
Let's dive in, shall we?
Factors to Consider when Buying Leather Jackets
1. Color
Men leather jackets come in a variety of different colors to fit both various personalities and attire needs.
Below are a few of those colors and their role in appearance:
Black- it is the most common color. Not only is it classic, but it also oozes a lot of confidence to the one rocking it. It also matches well with other colors. The coat helps men adapt to the attire trend; be if for a season or event.
Gray- it is a shade for men who love dull colors without going to the extreme. It also gives the impression of an approachable personality. Therefore it is perfect for lighter moments.
Redish Brown- it is for the outgoing men. If a man wants to be noticed and make a fashion statement, this is their color. Most people can't miss the tinge of red on a jacket.
Contemporary Colors- technology is allowing manufacturers to produce different shades and textures for leather jackets. It is no surprise to find a white, blue, or textured leather jacket for men. Times are changing, so is fashion trends.
2. Length
How long is the leather jacket from top to bottom? Men working outside or in cold areas would look good in trench coats. However, a corporate fellow should settle for a coat whose bottom helm ends around the waist.
3. Collar
The shape and size of the collar say a lot about someone's personality and sense of fashion. Men in short and tight collars usually appear sleek and streamlined.
Nevertheless, if it is turned down with additional frills, the wearer is trending towards casual and weekend wear.
4. Leather Quality
Leather is available in different qualities. It is based on the animal source, age of the animal, treatment procedure, and other factors.
Familiar sources of leather include cowhide, deerskin, goatskin, lambskin, and bison leather. The quality of the leather affects the texture of your jacket, strength, and price.
Manufacturers of men's jackets provide a lot of information on the coat's quality, mostly on its laundry label. It is these properties of leather used in the manufacture of a coating that justifies the price.
With that said, below are the top 10 leather jackets for men in 2020:
The 10 Best Leather Jackets for Men
1. Theory Leather Zip Jacket
It is a smooth jacket to wear to the office both on the business Tuesdays and casual Fridays. Theory Leather Zip Jacket is light in weight and gives the impression of a composed professional. It also comes with a short and straightforward collar neck that resembles that of a shirt or t-shirt.
This jacket is made to fit your body and ends at hip length. Like its appearance, the texture is smooth yet firm. The coat is also made of 100% sheepskin and Kelleher for the inner fabric.
Keeping its pristine appearance and shape requires one to use a professional leather cleaner. It is one of the most natural men jackets to maintain since you just wipe with a damp cloth.
At $1,225, it offers excellent and long term value for money.
2. Belstaff Gransden Jacket
Belstaff is a veteran fashion brand operating in different countries around the world. It is known for delivering quality fashion pieces to the market. At the top of their leather jackets pile is the Belstaff Gransden Jacket. It is made from polished lambskin and available in different colors. Its purpose is built for semi-casual wear.
Its design is a simple short collar with a button at the top. The zip then covers the overlapping inner frill. As for the sleeves, they are longer than the body of the jacket. In other words, they end at below the beltline.
The coat is a perfect fit for casual Fridays or weekends.
3. Joe Jeans Men's Lamb Leather Bomber Jacket
This coat is another jacket for achieving a sleek and polished look. Its body is made of polished lambskin that is brown-black. It also features a simple design that feels light to the body. It is short, ending right at the waistline.
Instead of using leather everywhere, the collar and the hands are made of high-quality cotton. This combination gives the jacket a casual yet warm and friendly feel—the Metallic buckle buttons aids in giving the coat a relaxed feeling when closed up.
It also allows you to pair it with casual trousers like jeans or light material for a suit. You will feel and look as professional as they come. Whether it is worn over a shirt or t-shirt, it makes one of the best perfect fashion statement.
4. Barneys Originals Reefer Leather Jacket
Barneys Originals Reefer Leather Jacket is a definition of what appropriate dressing means. It is not the strict definition of a blazer: it is streamlined to give that professional appearance. Though it looks like a biker's fashion, it does not necessarily give out the biker appearance. The designers have also created it in such a way that you can seamlessly transition into casual wear after-work activities without feeling out of place.
The collar falls on the neck like an official shirt, giving the jacket a sense of formality.
Its ultimate classic feel is the use of buttons instead of a zip. The sleeves and the length of the jacket end at the pockets, allowing you to conceal your waistline. As for cleaning, one only needs a wet cloth to wipe the soft leather clean.
The jackets also fall on the blurred line between casual and official wear. Despite its length and use of real leather, the jacket is quite affordable.
5. Levi's Leather Trucker Jacket
The trucker jacket introduces most people to the world of leather attire. It is a neat finish that usually leans onto casual wear.
This Levi's jacket fits the body perfectly. It ends at the waistline, and the sleeves cover your hands to the wrist. Breast pockets are visible and have a buckle button of their own. The cuffs use buttons to close it up when needed.
A Levi's Leather Trucker Jacket is made of 100% bovine leather. It does not stretch, meaning that it will fit the body regardless of the number of washes.
When it comes to cleaning, a damp cloth will do since all parts are made of leather. Giving it a professional leather clean once in a while also helps to prolong its lifespan.
This coat is a premium label for leather lovers.
6. Schott Lightweight Cowhide Flight Jacket
Schott has been in the leather business for years. This experience enabled them to master the secret to an impressive and durable jacket. As for their flight jacket, It is meant for the evening and casual wear. They've even declared their leather source when naming the coat; they usually add 'cowhide' to most of their products. So yes, you get 100% heavy cowhide.
The jacket features two front entry waist pockets secured with a clip-button. At the coat's center is a zip, covered by frill—the single button on the neck and two at the waist aids in securing the embellishment.
Its waist and cuffs are made of high-quality wool to guarantee warmth. The jacket is a perfect choice for casual moments, especially when going outdoors. It's brown, having heavy leather, and classic design point to outgoing personalities of leather jackets enthusiasts.
7. LaMarque Washed Leather Jacket with Hoodie
LaMarque's leather jacket is meant for men living in cold areas or those in need of something reliable for the evening. Geeks who spend countless hours behind their desks and technicians working in a casual environment, this jacket is for them. However, it is not to be worn to a formal function, unless you are the sound technician.
LaMarque has added a modernist hood feel to capture the attention of a younger generation. It embraces layering the front with its pockets with zips.
The LaMarque washed jacket is a slim-fit ending at the waist and with more extended hands. Its cuffs are held together by a snap. Cotton also lines its inside in addition to being used to manufacture the hood. This coat is a perfect choice for casual days, especially during the cold season.
Remember, it requires more attention during cleaning because of the dense mixture of leather and cotton fabric.
8. Roland Sands Ronin Leather Jacket
This leather jacket is an all-purpose jacket but is unlikely to be found in the office. It comes in brown or black shades, allowing one to match it with a wide range of fashion variety. It also has a tight collar that could cause one to mistake it for formal wear. Two buttons guard the collar right where the zip ends. Its front breast pocket has a lot of storage space and is secured using a zip.
The Roland Sands Ronin Leather Jacket is a classic choice for bike lovers. It secures your neck and covers your hands up to the wrist. Elegant design at the breast and hands help wearers to look fashionable. The pockets have zips to secure things placed there before going on a trip.
Though it is lightweight, it still protects the biker from the wind when at top speed.
9. Coronet Leather Puffer Jacket
The Coronet Leather Puffer Jacket is in a class of its own because of a modernized look. With a zip closure, it assures the user of retained warmth the body generates. It also has two welt pockets at the bottom and two interior pockets.
Coronet Leather Puffer Jacket is built for winter and cold evenings or nights. It goes beyond the call of leather to include a funnel neck that helps keep away all the cold. It also maintains all the attributes of quality leather: a smooth feel, sturdy surface, and the classic black color. It is the puffer effect that will attract the younger generation, especially with the guaranteed warmth.
Though it is puffy, it remains a slim-fit made from 100% lamb leather. The interior lining is made of 100% polyester. As for the surface, it features gridlines that give the jacket a contemporary feel.
This puffer leather jacket comes in all sizes and is available at an affordable price.
10. Cockpit Type M-69D Air Transport Coat
For a lover of leather, they can go for the Cockpit Type M-69D Air Transport Coat. The design is traceable back to WWII when the US navy wanted to protect its men on more extended missions at sea. The coat is, therefore, made of military-grade goatskin that guarantees long life.
Its collar is made of genuine mouton fur to guarantee warms. Its design leaves no doubt that it is meant to keep a person warm even as it displays a sense of style.
Full sleeves and a coat that ends at the knees, this is all the leather anyone could need. The stitching is first-class all the way, giving the wearer confidence and excellent value for money. It also comes with a belt hooked at the waist to keep the coat in place.
However, you can still choose to fasten the coat using the two buttons in the middle. With all that leather, it is incredible to see such quality priced so affordably. Hence, it is one of the men's leather jackets that give the best value for money.
Wrapping Up
To maintain the class and elegance of leather jackets, you have to treat them with care. Understanding how to care for leather jackets and to practice these tips regularly gives the owner a long term value for money through durability.
Therefore, excellent cleaning is the secret to remaining elegant, stylish, and classy in whichever leather jacket you buy.