The Henley shirt. It speaks to chill Saturdays, running errands, or grabbing a coffee and bagel. Tired of wearing old t-shirts to walk the dog, throw on a Henley and things just got better. That special date night…wear a well-fitting Henley. The Henley is the perfect casual shirt that says comfort while looking sharp. Plus, for those guys who work out hard, the Henley is the shirt that shows all those hard-earned muscles off.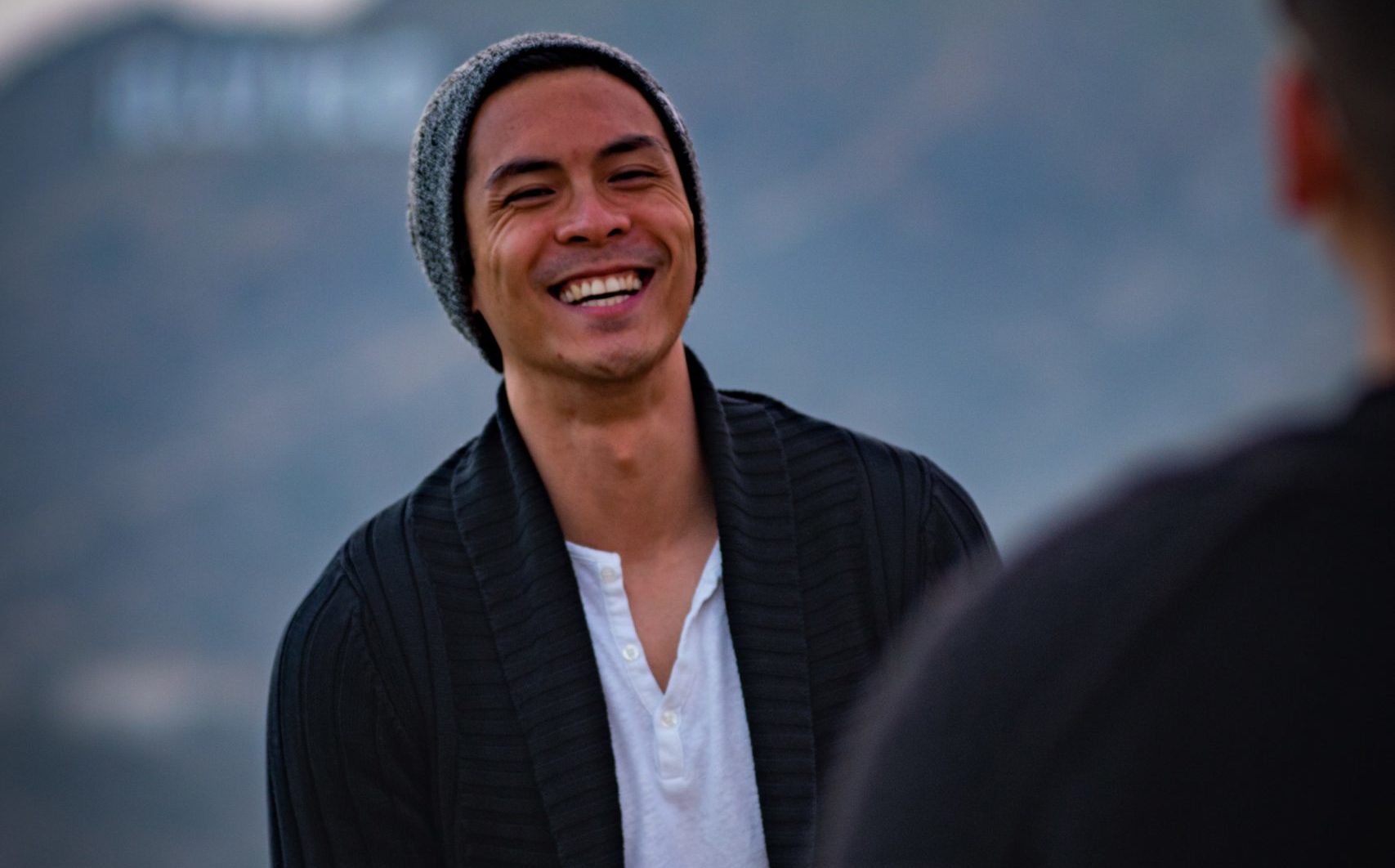 For those that need a little reminding, the Henley is a casual shirt that is similar to a polo shirt, but without the collar. Some people would rather say it's like a t-shirt but with a short button placket at the collar. You say tomat-o, we say tomat-ah, it's all the same. Whether the Henley is a polo minus the collar or a t-shirt plus a placket, it's an awesome piece, and every guy should have at least a few in his closet.
The best thing is that Henley shirts can go beyond the dog walk or the bagel run. They look awesome alone or layered, and can even stand a day in the park cross-training with the newer sweat-wicking fabrics. Short or long sleeves, heavy or thin fabrics, a Henley can also take guys from season to season.
For those shoppers wondering which Henley is best, there's a Henley shirt for every guy. Check out the list here and find the perfect shirt. It's out there for you!
The History of the Henley Shirt
Before the shopping begins, here's a little history to mull over. Like so many pieces of clothing that moved from the military or other uniform pieces to mainstream wear, the Henley did so, too.
According to Manly Manners, The Henley's design was inspired by the button-up-the-front men's underwear of the Victorian era, and its name is derived from an esteemed sporting event. In a bit more detail, since 1839, the small town of Henley-on-Thames was home to the Royal Regatta, the largest rowing race in all of England. In this small town of Oxfordshire, teams would practice crew in their undershirts. These shirts had the charming placket on the front. Yep, you guessed it, this was the inspiration for the Henley shirt of today.
Since then, the Henley has gained popularity and remained a standard for a versatile shirt that guys of all ages can wear anywhere. It can go from a casual shirt, to a rugged one on the field, to one that speaks to men's sensuality.
It's transitioned to long and short sleeves in a variety of colors, fabrics, and it has gained a place in pretty much any wardrobe for everyone. Yes, it even spans ages and genders. In fact, let's take a look at some guys in Henleys.
Famous Henleys (and the guys in them)
The Cut calls the Henley an upper-body fashion chameleon. No one can really picture Zayn Malik in any shirt but a Henley, and who knows how many Henleys Ryan Gosling has in his closet (remember him in the movie Drive? Yep, that was a Henley). Mark Ruffalo and Chris Hemsworth sure love a good Henley, too. And we all know they look great in them.
So, whether it's a black short-sleeved Zayn Henley or a white rugged Ryan Gosling one, all guys should have a Henley or a few. Wear them alone lounging around in the house, or layer these bad boys up with denim or puffy jackets. The versatility of a Henley and the fact that it looks great on everyone, movie star or not, makes it the perfect shirt to have.
Now to decide on which one, because there's a fit, style, and price point for everyone.
Top 10 Best Henley Shirts
Mack Weldon WarmKnit Waffle Henley $68- For those guys looking for the cool style of a Henley and the warmth of a sweater, this is it. It's warm without being bulky and looks cool without trying too hard. Made of a micro waffle knit created with a stellar combination of Modal, Thermolite Polyester, Wool, and Spandex, this Henley will fit great and hold its shape while keeping the wearer nice and toasty warm.
In true black or charcoal heather, these colors will add a versatile piece to any guy's wardrobe that could come become his favorite piece. Everyone could use this staple in his closet. You've got to love Mack Weldon, too, where basics are reinvented, comfort is key, and style is simple. Mack Weldon also takes time to give back, with a clothing donation program and donating clothes and masks. Check out their Henleys and know you're doing good.
Banana Republic Soft Wash Henley T-Shirt $34– This awesome black Henley is just the thing for a wardrobe staple. Perfect for lounging around, but dressier than a long sleeve t-shirt, this Henley can go anywhere. Guys love the fit and the fabric, and it often becomes their go to shirt. Layer this shirt with a great flannel and sneakers for a casual look or dress it up with a jacket and boots for date night.
In fact, we love the Banana Republic Henleys so much, here is another great pick from BR.
Organic Cotton Henley T-Shirt $34 – This Henley made of organic cotton is a true favorite. It's a thinner cotton which is great for warmer days when long sleeves are still called for. It also makes for great layering. With white, gray, dark blue heather, and olive green, every guy can have a choice or choose a few. When these guys are on sale, it's too good to pass up. Check out this shirt, for sure.
Uniqlo Men's Waffle Henley Long Sleeve T-Shirt $19.90 – There's just something about Uniqlo, eh? People love this top quality waffle weave and you can't beat the price. With sizes ranging from XXS to 3XL, there's a shirt for every guy. Colors span the basics, white, black, gray, and that olive green that stands in as a neutral, too. With a longer hem and a bit of a roomier fit, it's a great casual piece. Stick a tee under it for extra warmth or just a cool look. This basic should be in every guy's closet.
Carhartt Loose Fit Heavyweight Long-Sleeve Pocket Henley T-Shirt $29.99 – Seems somehow Carhartt always makes these lists. And the title says it all, right? Well, almost, it leaves out how fabulous and worthy this shirt is. If there are enough waffle Henleys in the closet, choose this style from Carhartt. No waffle here, just a good, thick, durable material to get any guy through any day. It's a great work shirt, from raking leaves to manhandling the backhoe. With the looser fit, another shirt can fit under it and maybe skip the jacket. That leaves out the bulky feel but still keeps you warm. Guys love the even hem and ribbed cuffs, too. Oh, and that pocket, even if it stays empty, it adds that perfect touch. The Cotton Poly blend holds up wash after wash, too, so no worries on the sweat and grime. This one is for getting messy. And the great things, is, it comes in a short sleeve style, too. Check that one out as well. Both styles come in a great variety of colors in addition to the basic black, white, and gray. Pick up a couple while you're shopping.
Cuts Clothing Henley Elongated $58 – Looking for that Ryan Gosling vibe, this is it. Sure, maybe it's just a t-shirt with a cool collar, but it's really full of bold, basic, sophistication. The three button collar adds that simple vibe and guys love that elongated cut. It hits just right and looks fabulous with a modern, urban feel. Wear this with jeans and cool sneakers, it's the perfect wardrobe piece. Maybe get two.
Cuts clothing has a great mission, too. Simple, minimalist pieces that look great and are made well. This is one of those pieces, and between the fabric, the cut, and the Henley style, it's a basic that any guy will reach for time and time again.
Lululemon 5 Year Basic Long Sleeve Henley $68 – Sure, a lot of people think Lululemon and picture the perfect yoga pants. But there's so much more. This Henley does what all Lululemon clothes do, takes you from the gym or yoga class through the rest of the day while looking fabulous the entire time.
This shirt is super soft and comfortable. It fits great and is easy to wear. Put it on over a yoga tank or wear it alone while running errands. The fabric is Pima cotton blended with Lyocell for optimal softness and it holds its shape well wash after wash, and it's also lightweight enough to toss in a gym bag.
Neil Barret Layer Knitted Henley $460– For the guy who wants to up his Henley game, this is it. And that's the sale price, friends. This Henley isn't for the faint of heart. Its style is all its own with a longer placket and layered style. It's two layers in one are made to keep you warm and toasty. The fabric isn't your everyday blend, either; people love this wool, silk, cashmere blend of the outer layer. In fact, they love it so much this pricey piece isn't easy to find. For those guys ready to splurge and open up their Henley prospects, this is it.
J. Crew's Garment-dyed Slub Cotton Henley $45 – It seems a Henley list would be incomplete without a pick from J. Crew. This classic Henley is a must have. There's the classic fit and for the taller guys, the tall fit. The slub cotton gives these super soft shirts that perfectly imperfect color everyone loves. It looks like it's already been washed a million times, in a good way. And this shirt just gets softer and more endearingly faded over time. The soft neutral colors are great for wearing with jeans and layering with sweaters or tees. Guys also like to pair it with a sport coat, too, or even pair it with pjs. This shirt may be the favorite, so go ahead and get two!
Rag & Bone Classic Long Sleeve Henley Shirt $150 – This Peruvian cotton Henley makes the list with its slim fit and high quality. It's super versatile and sports the classic signature buttons of Rag & Bone. For those guys not wanting the slim fit, there's a regular fit offered as well, just as comfortable and just as stylish. Remember, a Henley in a basic color like white or gray is the perfect wardrobe stable. Get one like this that can hold up to lots of washings, it'll need it for how much its worn.
Everlane Premium Weight Henley $35 – Often regarded as one of the best Henleys, this shirt is a great moderate-priced pick for a great form-fitting, all-around versatile Henley. It can be paired with a blazer and good shoes for work or a date night or wear it with jeans and sneakers to play around in. It's got the classic colors covered with navy, black, and white and it keeps it simple without the bells and whistles. No skimping on quality, though, the 100% cotton will last wash after wash and just get softer as time goes on.
Honorable Mentions
We thought we'd have enough room to cover the great Henley's with 10, but alas, we've got a few more to share. Here is one more great long sleeve and one short sleeve to consider. Remember, having too many Henleys really isn't a thing.
Long Sleeve Mention:
Buck Mason Pima Curved Hem Henley $52 – This mid-priced shirt makes the honorable mentions with its lighter, softer vibe. The smooth, soft cotton looks clean and simple, and those cuffs add just the right touch. The four-button placket leaves room to unbutton, button, or something in between. It's a great shirt with strong reviews. Perhaps it deserves more than an honorable mention…
Short Sleeve Mention:
Ministry of Supply Composite Men's Merino Short Sleeve Henley $85 – This pick not only looks amazing, but it's also kind to the planet. Made with recycled materials and soft spun washable wool, it's the perfect wear anywhere, wear anytime piece. We love this company with its sustainable take. This fabric blend also wicks moisture away keeping you dry and comfortable with whatever you're doing. Easy to wash and take care of, this shirt is practical, smart, and looks great.
A Bit More on Our Favorite Shirt
Choosing one Henley isn't always the option. Choosing a few is more like it. But with the versatility of Henleys, any man can have a few in his wardrobe, from the high-end guys to the budget-friendly pieces. It's a great staple, a no-brainer when it comes to pairing it with jeans, and a fun layering piece.
Wear it year-round. Henleys are perfect for wearing throughout the year. We've given you some heavier choices for those snowy days, and some lighter, short sleeve options for summer months. Even the same shirt can be worn throughout most of the year by layering it or wearing it alone. And when your favorite Henley gets a little worn, promote it to pajamas or loungewear.
As GQ says: Henleys are the unstoppable workhorse of shirts. And we don't just say that because of their old-school vibe, but because they can be worn in a ton of different ways, with a ton of different stuff, and give you the added benefit of instant appeal.
To leave you, we want to offer just a few ways to wear the shirt:
Needless to say, we love a Henley shirt. From its colorful history to its modern-day versatility, this is the shirt every guy should have. In fact, every guy should have a few, from the heavier long sleeve shirts for winter days, to the lighter short sleeves for summer days. Layer it, wear it alone, wear it to work, wear it to bed. The sky is the limit with a Henley. Take your pick and wear it well.