Dads aren't the only ones looking for Hawaiian shirts. In recent years this style came back from the ashes with new youthful designs that reflect fun personalities. Hawaiian shirts are a perfect way for guys to add color to their wardrobe. These outrageous and unmistakable prints have made Hawaii famous and have left their mark on fashion, music, and film forever.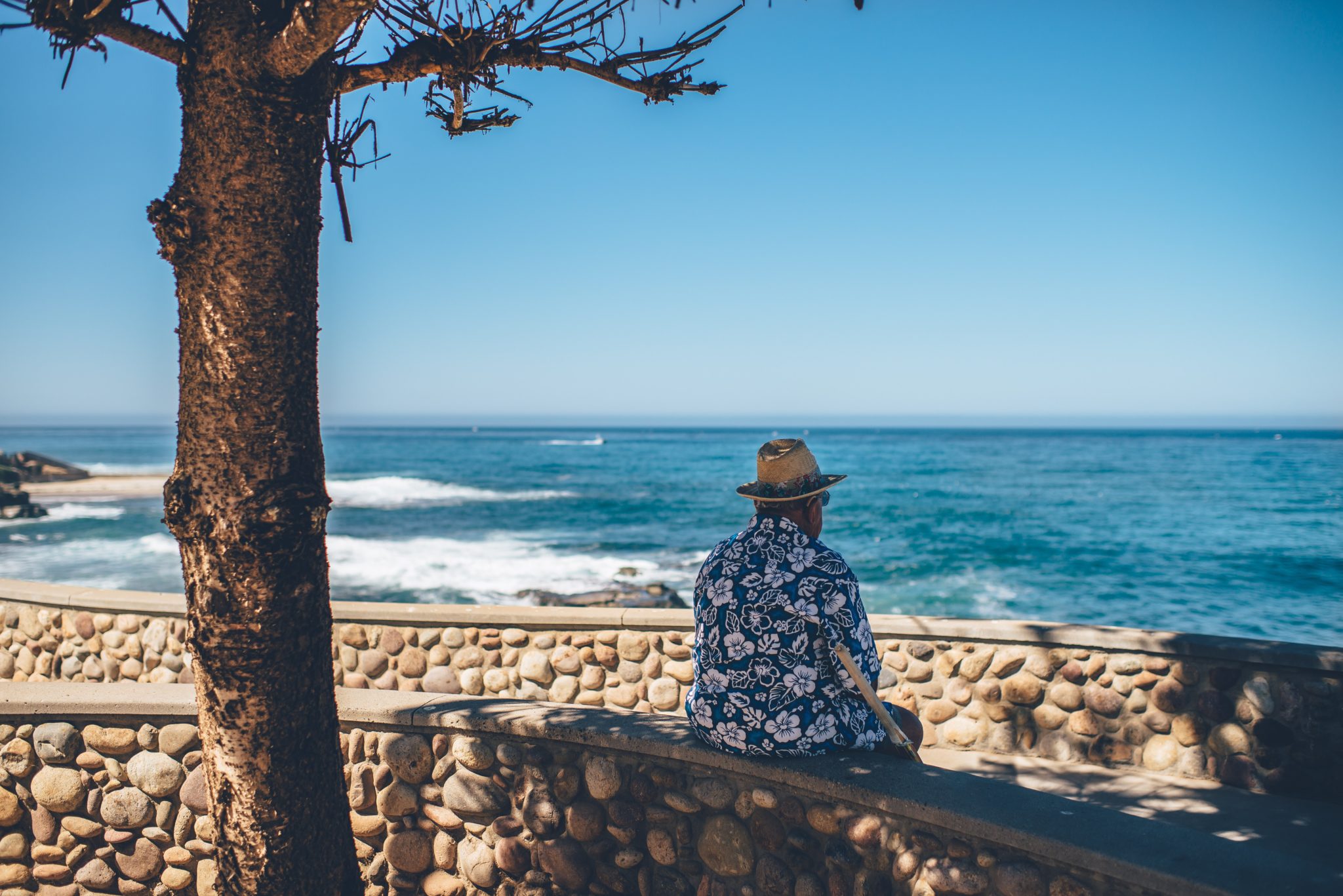 While Hawaiian shirts are great for vacations anywhere where there's a beach, guys are now realizing they can wear this wonderful type of shirt even in a city.
Hawaiian shirts are perfect for guys living in hot climates thanks to the lightweight fabrics they're made out of. They're called Hawaiian for a reason. However, this shouldn't stop anyone from trying out this look. There might not be many guys using Hawaiian shirts in Alaska, but if you want to try it out, go for it.
In this list, guys will find colorful and fun patterns as well as a couple of laidback designs for guys who aren't comfortable wearing bright colors. In this article, guys will also find Hawaiian shirts for every budget, so no one is left out of the fun.
If you're a guy looking to show your fun personality through your wardrobe, check out these great Hawaiian shirts!
But First, A Little History About Hawaiian Shirts
To know the history behind the Hawaiian shirt, we have to go back to the beginning of the 20th century, when many immigrants from Asia and the United States arrived in Hawaii. The economy of the islands was based on the export of sugar cane and pineapple, so workers were needed on the plantations.
The immigrants brought with them a variety of styles of clothing and apparel: formal silk garments from China, kimono fabric from Japan, barong shirts from the Philippines, and collared shirts from the United States. In addition, the native Hawaiians were already wearing their own traditional clothing with an authentic design that captured geometric patterns.
Then, in 1931, a young Chinese graduate called Ellery Chun (22 years old) came to Honolulu to revolutionize the fashion industry with his invention, the "Aloha shirts." This was the original name of the Hawaiian shirt. After a few years in Honolulu, in 1935, Ellery made the first Aloha shirt using kimono scraps and getting inspiration from the clothes of sugar plantation workers. The designs of the first shirts were hand-painted by his sister, Ethel Chun.
Later, Ellery and Ethel took their Hawaiian inspiration to the next level. They started adding flowers, palm trees, hula girls, pineapples, ukuleles, and all of the tropical Hawaiian symbols that everyone is familiar with. Additionally, the siblings sold their shirts for only 95 cents each, which boosted their popularity.
The aesthetics of the Hawaiian shirt made more and more people fall in love with it, to the point that they were worn by celebrities like Elvis Presley, Frank Sinatra, John Wayne, and even presidents like Harry S. Truman, thus achieving international fame.
An important event for the Hawaiian shirt's history is the creation of the Aloha Friday. In 1966 in Hawaii the Aloha Friday was established, a relief for people who had to work in offices without air conditioning. It could be said that this initiative is the predecessor of the casual Friday that is still relevant today. Both Fridays involve a mix of nostalgia and the constant desire to bring the beach to the office.
This fresh type of garment wasn't always as popular. In the 60s they had their first rough patch. However, although the use of the Hawaiian shirt diminished as the hippie movement gained ground, it never really went away. Then, in the 1980s, the Hawaiian shirt suffered another decline due to overproduction. There were poor quality pieces that even Walmart sold. On top of that, it was the favorite outfit of retired men who wore fanny packs and had a massive beer belly. People began to avoid the look at all costs, although it would have its triumphant return in the 90s.
The return of the Hawaiian shirt was unstoppable in the 90s when Leonardo DiCaprio wore several in the film Romeo + Juliet. Its colorfulness also flooded the catwalks, luxury brands like Valentino, Balenciaga, Prada, and Saint Laurent created their own versions. The 90s made Hawaiian shirts what they are today.
Polo Ralph Lauren Classic Fit Tropical Shirt
To start the list, a shirt that screams, aloha! Ralph Lauren's shirt is a colorful item for guys that want their Hawaiian shirts to feel Hawaiian. Ralph Lauren delivers a great vintage print with typical Hawaiian images and even coconut buttons for an authentic feel. Guys can wear this shirt with a pair of shorts and they will stand out everywhere they go.
Tombolo x Ana Leovy Hawaiian Shirt
This item had to be on the top 10 because of how cool it is. The fun and colorful print make this shirt a wonderful addition for any guy's wardrobe. The bright design was the product of a collaboration between Tombolo and Mexican artist, Ana Leovy. With that in mind, wearing this garment is like wearing an art piece. The vibes you get from Tombolo's unique shirt are fun, playful, and fresh. If those are your kind of vibes, then this amazing Hawaiian shirt is a must.
Chubbies The Resort Wear Shirt
This floral shirt has a fun design with not so bright colors that make it laidback. It has a washed-out feel that will look great with many combinations of clothes. Be sure to give this shirt a try if you're looking for a laidback yet fun look. This very casual Hawaiian shirt goes for $50, so it is an affordable piece to add color to your looks.
AllSaints Flood Shirt
AllSaints' Flood shirt is a great fit for bold looks. It's a Hawaiian shirt with a streetwear feel that would look great in many outfits. Guys can wear the Flood Shirt with a pair of black jeans and rock a fresh streetwear look in the city. This cool shirt will definitely catch people's attention in a good way. Guys looking for a cool Hawaiian shirt with a unique design should give this shirt a try.
Tommy Bahama Luau Blooms Camp Shirt
Tommy Bahama's blue and white shirt is perfect for a chill-out kind of day. Whether you're planning to rock this shirt vacationing through the Caribbean, or chilling at a friendly gathering, this shirt will get some compliments. Here's an activity guys could do wearing this item: play the ukulele and feel the Hawaiian vibes.
Reyn Spooner Hana in Paradise Shirt
The Hana in Paradise shirt is a perfect item for a fun summer look. Its lightweight fabric will keep guys fresh and looking fresh. With a closer look, guys will find that the amazing floral design also features several pineapples, giving it a playful twist. This shirt would pair great with jean shorts and casual shoes. Guys looking for a colorful and casual look for the summer should pick up a Reyn Spooner Hana in Paradise shirt.
Gitman Vintage Surf and Turf camp shirt
Gitman Vintage delivers a fresh shirt for the summer hot days. The fun vintage print will remind everyone we all need to take a trip to Hawaii. Guys who actually go to Hawaii can take the Surf and Turf shirt and surf in the beautiful coasts of Hawaii. Some of the features of this shirt are reinforced cuffs and collar, vents at the sides, and a mix of 50% rayon, 50% cotton.
J.Crew Floral Camp Shirt
If you're a guy looking for a casual toned down Hawaiian shirt, this is it. Hawaiian shirts can be very colorful but intimidating, and some guys aren't as comfortable wearing bright colors. With this shirt, guys can spark up their personality without going overboard. This can be an introductory item for guys looking into adding Hawaiian shirts to their wardrobe. J. Crew is great at delivering quality casual wear, and this item is an example of that.
Double Rainbouu Windy Nice Short Sleeve Hawaiian Shirt
As you might have noticed from this list, Hawaiian shirts aren't always the same. There are very interesting designs out there, just like the one from this shirt. The modern neon print makes this a vibrant option for guys who want something new and cool to add to their wardrobe. The uniqueness of the design makes the Double Rainbouu Windy Nice shirt a top pick for this list.
AllSaints Borneo Shirt
Two items from AllSaints are featured in this top 10 list. That means they must be doing something right with their shirts. What makes this Hawaiian shirt different from the rest is that it has a unique Asian twist. The influence of Asian art in this shirt can be seen on the tiger (there are no tigers in Hawaii), the style of the mountains, and the name, the Asian island Borneo. Guys looking for a Hawaiian shirt with a unique twist should definitely grab an AllSaints Borneo shirt.
Honorable Mentions
This is for the guys that can't get enough of Hawaiian shirts. They are fun, comfortable, and add style to boring wardrobes. This is why we're including other Hawaiian shirts that didn't make the top 10 but are still worth mentioning.
Prada Short-Sleeved Orange Floral Pongé Shirt
The first honorable mention has to be this luxury Hawaiian shirt. Prada is a well-known luxury brand that generally doesn't sell affordable clothes, so the price is high. In this case, Prada gave their own unique twist to the typical Hawaiian patterns. The groovy design shows a classic Hawaiian print melting into the psychedelic sixties. Aside from the amazing look, the shirt is obviously the same high quality as any other Prada item.
If you're looking for unique, high quality, luxury Hawaiian shirt, then this piece is one of the best options out there.
Versace Jeans Couture Printed Camp Collar Shirt
This honorable mention is also dedicated to those guys looking for luxury Hawaiian shirts that scream uniqueness. The Versace Jeans shirt deserves this mention because it's so different from any other item in this list. Instead of having a repetitive pattern, this shirt shows beautiful scenery that will definitely get everyone's attention wherever you go. Just like the last shirt, this one is from a luxury brand with luxury lightweight, non-stretch silky twill fabric.
Polo Ralph Lauren Classic Fit Tropical Shirt
This Ralph Lauren shirt had to be included on this list somewhere just because of how Hawaiian it is. With this shirt, guys can take Hawaii everywhere they go. It might not be the most authentic Hawaiian shirt, but it's unique and it says Hawaii in caps, you can't get more Hawaiian than that. Its retro look might not be for everyone, but it deserves a mention.
Bonobos Riviera Short-Sleeve Shirt, Pink Cabana Cove
The Bonobos Riviera shirt offers a more laidback design that could pair perfectly with many items. Here's an idea for an outfit, this shirt, black jeans, and white sneakers. The cool thing about Hawaiian shirts is you can wear them with simple clothes and look great.
Levis Printed Camp Shirt
Levis' Printed Camp shirt takes the last spot in the honorable mentions list. It deserves a mention thanks to its cool design and affordable price. This shirt costs only around $23.00.
Conclusion
Nowadays the Hawaiian shirt is very popular and its thanks to how versatile its design can be. As guys can see from this list, the Hawaiian shirt has many forms. It is not just a thin shirt with flowers. It is a thin shirt with colorful and unique patterns that break the traditional norms of fashion, and sometimes also flowers.
The point of Hawaiian shirts is to have fun with clothes while staying fresh.