At first, finding a pair of gym shorts might seem like an easy task, but finding the perfect pair that fits your workout routine can be challenging. Best Gym shorts are contingent upon many factors, and in the end, many variables need to be considered. They also depend on the activity you are using them for and your workout routine style.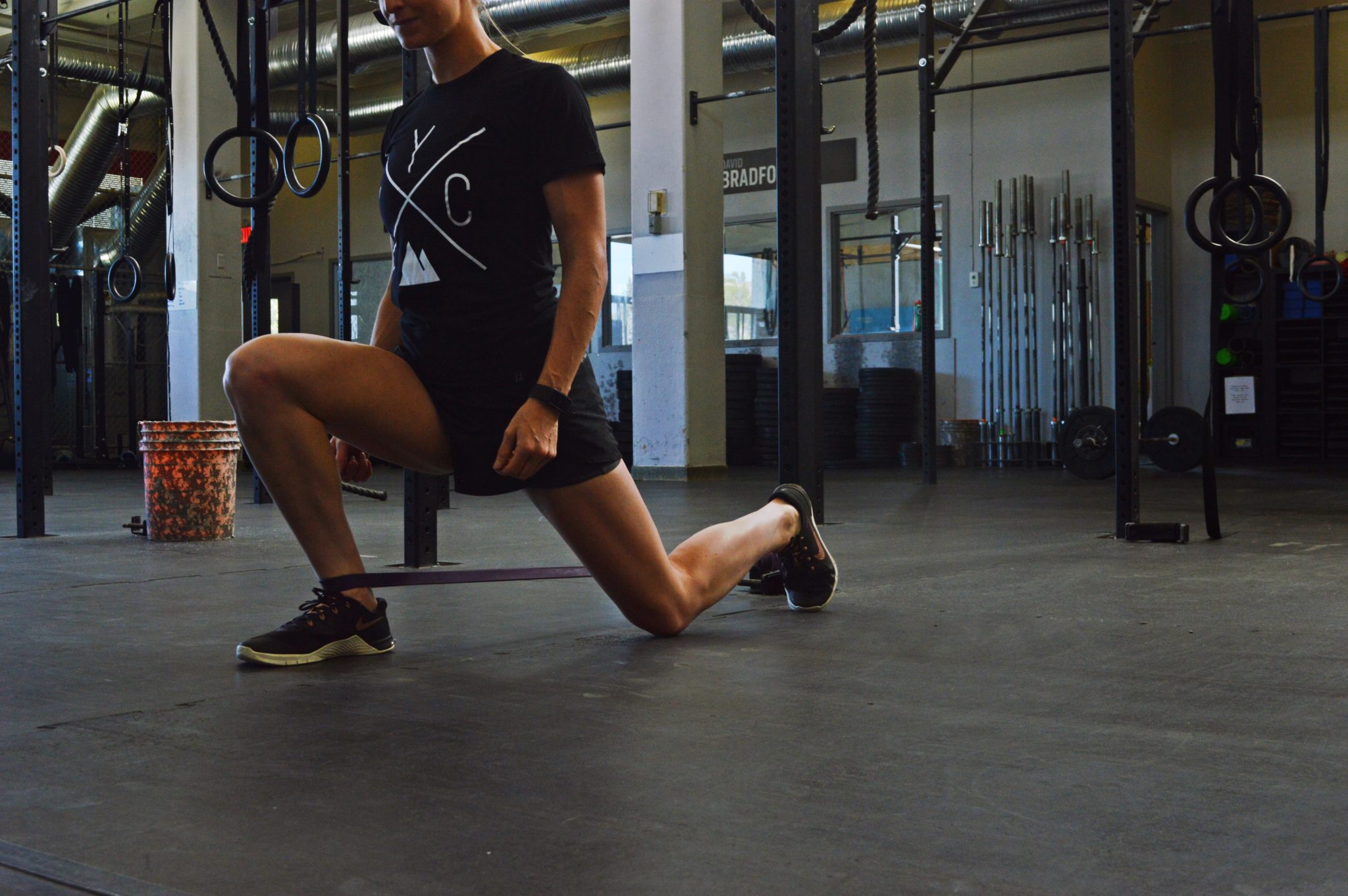 However, there is no hard-fast rule for choosing a gym short. It depends on personal preference; some might prefer a perfect form-fitting pair, while others choose the ease of a simple pair of basketball shorts. Another factor that could amount to is whether you can wear them casually and run a quick errand, but that is another story. Some of the main factors you should consider are:
Length: It depends on the type of workout. If you mostly partake in running activities, then 5 inches short is perfect. If you are a lifter, then 7 inches short is more suitable as it provides coverage between legs.
Material: The best workout shorts would be durable and allow stretching. It would be best if you also were mindful of short's moisture-wicking capabilities to reduce sweat.
Pockets: This one is a no brainer. We all carry phones and need them by our side 24/7. Zippered pockets would ensure the safety of your device.
Considering these factors can help you find the best gym short for your workout sessions. If you are still doubtful, we have devised the perfect list of the Top 10 Best Gym Shorts for you. The list contains a breadth of features and preferences that would hopefully help you find the perfect fit for your gym training sessions.
First on this comprehensive list of best gym shorts is Lululemon. While Lululemon is mostly commended for their yoga pants, their best workout shorts for men are not to be left in the shade either. Premium fabrics and over-the-top convenient features of Lululemon's Pace Breaker shorts are a perfect fit for your gym sessions.
Intricately engineered swift fabric for these shorts provides four-way stretch, sweat-wicking facilities, and a lightweight feel that would guarantee a good time in the gym. Specifically designed for running and training, these shorts are available in various colors. Moreover, the environmentally cautious buyers should note that 100% of the polyester in this fabric is recycled, making it sustainable.
What makes it the best?
The short's liner, named OOM (Out of Mind), eliminates squeezing and discomfort. Gym time is a stiff task in itself; your gym shorts should not be the reason to stop you.
The best features are zippered pockets and two hip pockets to keep your smartphone against your thigh. Now you can rest assured that your belongings are secure while running or cross-training.
A sportswear company cannot be headed by anyone else but someone who cares deeply about the cause and is an athlete himself. The idea behind these shorts is that if you expect the very best from your workout and exercises, then why not expect the very best from your gym wear.
These shorts are advertised explicitly towards running and yoga as they are designed to be "breathable" but can be used as a regular workout gym short for any purpose. They are best suited if your workout routine causes profuse sweating or if you naturally sweat a lot. For this specific purpose, you cannot find a better-designed gym short. Rhone Mako shorts are also well-liked for their design; you can find them in various colors and even in different printed patterns if you want to go for a fun and enjoyable look.
What makes it the best?
It is manufactured with a specific composition of 88% nylon and 12% polyurethane.
Its artificial hydrocarbon materials have a very useful moisture-wicking capability and the ability to dry very fast. It means it is perfectly suitable for demanding exercises like running as it provides comfort for a long time even after significant sweating.
It has a four-way stretch fabric, which aids it in its functionality. That makes it well adapted to running and sprinting as the material's stretchiness makes it suitable for sudden sporadic movements.
Myles Apparel is an activewear company dedicated to providing smart designs for fitness apparel. They mostly focus on their wide range of shorts. Their shorts collections range from Everyday shorts to Momentum and Switchback shorts. Each short provides a fresh perspective and features. The shorts have been manufactured with special attention to supporting running laps and lightweight stretches. Being lightweight and stretchable, the Myles Apparel Shorts serves to form and function as the perfect gym short.
Everyday Short: These perfect modern tailored fit shorts are an ideal pair for your lightweight gym workouts. The durable double weave softer, quieter four-way stretch fabric makes the workout sessions bearable. Bounce-Proof Ballistic Mesh Front Pockets and durable water-repellent finish keep valuables safe and sound.
Momentum Short: They are rightfully said to be one short for all the ways you train. Owning the same features as the Everyday short, they are redesigned to be made lightweight. The overlapped side split and gusset construction allow for free range of motion during sprints, squats, and sun salutations. There is also Momentum Short with Liner, which has a breathable built-in boxer brief for comfort and support without being restrictive.
Switchback Short: This short is more suited to running quick laps. The featherweight, moisture-wicking fabric dries instantly. The built-in soft liner provides extra support while perforated leg openings and Comfort Soft Airflow Waistband increase ventilation from top to bottom.
Saucony is a company most well known in the fitness accessories industry for maintaining quality with sustainability. Previously famous for making high-quality gym sneakers, there is no surprise when this company released its shorts. They were already in high demand due to how much the company was reputed.
Saucony's official website claims that "Outpace delivers lightweight, cling-free comfort that can go the distance." Although with a company like Saucony, any compromise on the short's quality is out of the question. What pulls in the customers is the feature-rich and well-constructed design.
What makes it the best?
It is made of 83% recycled polyester and 17% spandex, which is a blend that maximizes comfort in these gym shorts and is a testimony to their sustainability claim.
It has a brief mesh liner inside that provides a smooth and comfortable layer in contact with the body.
The specific building material has a unique Moisture wicking capability. It means the fabric absorbs the sweat/moisture and dissipates it.
The unique integration of reflective trims and logo marks makes its design unique.
Next on the list is the renowned brand Nike. Choosing the best shorts from their copious collections can be a tedious task for you. However, you have your work cut short. While Nike features an array of workout shorts, the clear winner is their seven-inch Flex Stride shorts. These shorts are manufactured to aid your cross-training and lifting, as well as running. Its ultra-lightweight design and zippered horizontal phone pocket at the back are also noteworthy features. While perfect for your gym time, these shorts can also be worn regularly, paired with sneakers and a T-shirt for a quick errand. This product is also manufactured with at least 50% recycled polyester fabric.
What makes it the best?
The gym shorts are made to minimize sweat by using Nike's famed Dri-Fit material. With enhanced breathability in high-sweat areas, you will no longer be covered in sweat by the end of your gym session.
The shorts have a 2-in-1 design with a soft liner for support. The narrow waistband grants a smooth and supportive feel, while the dual function draw-cord allows you to wear it internally and externally.
Ten Thousand is a fitness brand associated with trust and well known for everything fitness related. Everything they put out instantly becomes a favorite of thousands around the world. Proving their dedication to the cause, they use the highest quality materials and release well thought out designs. The company is relatively new and launched its startup with just a few pieces, called the foundation pieces. They gained their popularity based on these few "Foundation" pieces; if we fast forward a few years, the foundation gym shorts are still one of their bestselling articles of product. Their timelessness can also be attributed to the fact that they are available in two sizes, 7inches and 9inches, and many different colors.
What makes it the best?
These shorts are well known for their design; instead of chasing fads, they are based solely on functionality and the essentials for comfort. They have a slimmer looking design that is made to fit like a glove.
Their functionality is further enhanced by two well-fitted side pockets and a convenient headphone cable port with a laser-cut opening.
The waistband is flat and made to be both easy to operate and comfortable to wear. It also features a zipper, which is something rare in gym shorts.
SAXX is a well-known and reputed name among some of the biggest sportswear and everyday underwear. The kinetic Train shorts are their new product made specifically for a daily workout or gym wear. Each pair of SAXX is claimed to be innovatively designed to give you total support and complete freedom of movement. They have massive numbers of sales and high customer satisfaction stats to back up that claim. They usually advertise their Kinetic Train products as "Underwear re-invented." This gym short is made in a 7-inch version as well as a 9-inch version. Their official website claims this short offers the perfect amount of comfort for your league runs and cardio sessions.
What makes it the best?
These integrate a very special Ballpark PouchTM, a unique design element created by SAXX for maximum comfort during long exercise sessions. It is a unique inner lining designed to eliminate sweating and discomfort while providing support.
Their Flat Out SeamsTM is another testimony to their uniqueness, which you can hardly find anywhere else. This innovative design feature can be explained as a reversed stitching and making the flatter, softer side towards the body, minimizing the itching feeling that usually develops after a long workout session.
Their Three-D FitTM is a unique construction method that the SAXX Company uses. It utilizes a nine-panel layering design specifically made to provide 3D support around the glutes, hamstrings, and quads.
This next gym short on the list has garnered attention from athletes and fashion enthusiasts alike. Following their launch in 2014, the brand Rhone has quickly established itself to producing some high-quality menswear. Rhone's Versatility shorts highlight their premium basics market expertise while delivering comfortable and durable shorts for working out. The seven-inch shorts provide versatility during the staunchest gym workouts.
What makes it the best?
Rhone 7″ Versatility Short offers some of the most distinct features. The gym shorts possess quick-drying capabilities, making your workout experience ten times better.
The UPF 50 sun protection makes long runs a possibility, protecting you at each step of your workout. Nothing is stopping you now.
A lightweight anti-odor lining, gusset for range of motion, high-quality Italian material ensures a comfortable time throughout your workout session.
The flatlock seams eliminate chafingand increase the durability of the garment.
Reebok is a company that is well known in the fitness accessories industry. It is one of the sportswear giants and is adored for its quality products that check the boxes for sustainability and fashion. Their trustworthiness has made them an international brand. Being a highly admired brand, they have high customer satisfaction statistics for all types of products that they make.
This line of workout ready shorts is specified for use in training and yoga. Reebok designs their gym shorts with a plain weave and a regular fit for a wide variety of body shapes and sizes. Along with this, it also offers its workout ready shorts in many different colors and various patterned types.
What makes it the best?
It is made from a 100% recycled polyester plain weave. This material is known for its breathability, and the recycled materials show how the company cares for sustainability.
Its Speed wick technology comes from a unique material with moisture wick capability that means the fabric can shed sweat to keep you dry and cool.
It has an internal draw-cord adjustable fitting system for ease and two front pockets, and a media pocket.
The polyester compound is designed explicitly for breathability; hence it is the right choice for long endurance training sessions.
Tracksmith M-Session shorts are designed for the sole purpose of providing mobility and stretch. Their shorts are built for speed and comfort while delivering durability for every day of weekly workouts. Tracksmith M-Session Shorts, 7 inch is an ideal gym short with high stretch and recovery. They use high-quality Veloce fabric by the masters of luxury performance textiles from Northern Italy. You can rest assured that the quality will not disappoint you.
What makes it the best?
The shorts do not restrict your mobility as it wicks moisture away from the skin to keep the short from clinging to the thighs.
Tracksmith does not compromise on its liner. According to them, a short is only as good as its liner. They instill durable Polygiene, an anti-odor and anti-microbial fabric that ensures safety and a good time at the gym.
The additional features include UV protection, zippered back pockets, and an internal draw-cord.
Honorable Mentions
After mentioning the Top 10 Best Gym Shorts, there is still room for some honorable mentions. Vuori Banks Short utilizes recycled plastic bottles to produce 44% of the fabric. These shorts can effortlessly transition from gym training to running and relaxing.
Converse Archive Shorts are made of robust ripstop cotton that can bear intense training sessions and sports. With extra comfort and mobility ensured due to boxy and loose fit, you can have a great time at the gym.
The most important thing you should keep in mind when buying gym shorts is the company/brand manufacturing them and the reputation of that name with fitness wear. We took extra care in mentioning only the gym shorts that garnered liking by several people and professionals.
The other thing that you need to keep in mind is that the articles' reviews are essential. Even if the company is well-reputed, you need to see people's thoughts on the specific product. It might reveal flaws in the design specific to a particular person, group, or body shape. Having said all that, we are sure you will be able to find the perfect pair of shorts for your next gym training session with the help of this comprehensive list.