How To Create The Perfect Moment On Her Birthday
Let's face it- if you are anything like me, then as your girlfriend's birthday approaches, you think to yourself, "Oh I will get her everything she wants, or if I can't afford something I will figure out how to make it for her myself, from scratch if I have to!" Then, her big day is a week away, and with no other ideas figured out, you simply resign to a fresh bouquet of her favorite flowers and another necklace that she will likely wear for about a week, at which point it will be added to her growing "rarely touched" collection of jewelry. Although she swears you have "made her day" it becomes apparent over time that you need to come up with more original ideas, in order to really get her attention. Just like me, this is why you need a whole bunch of new ideas for how to make your lady feel extra special on her birthday.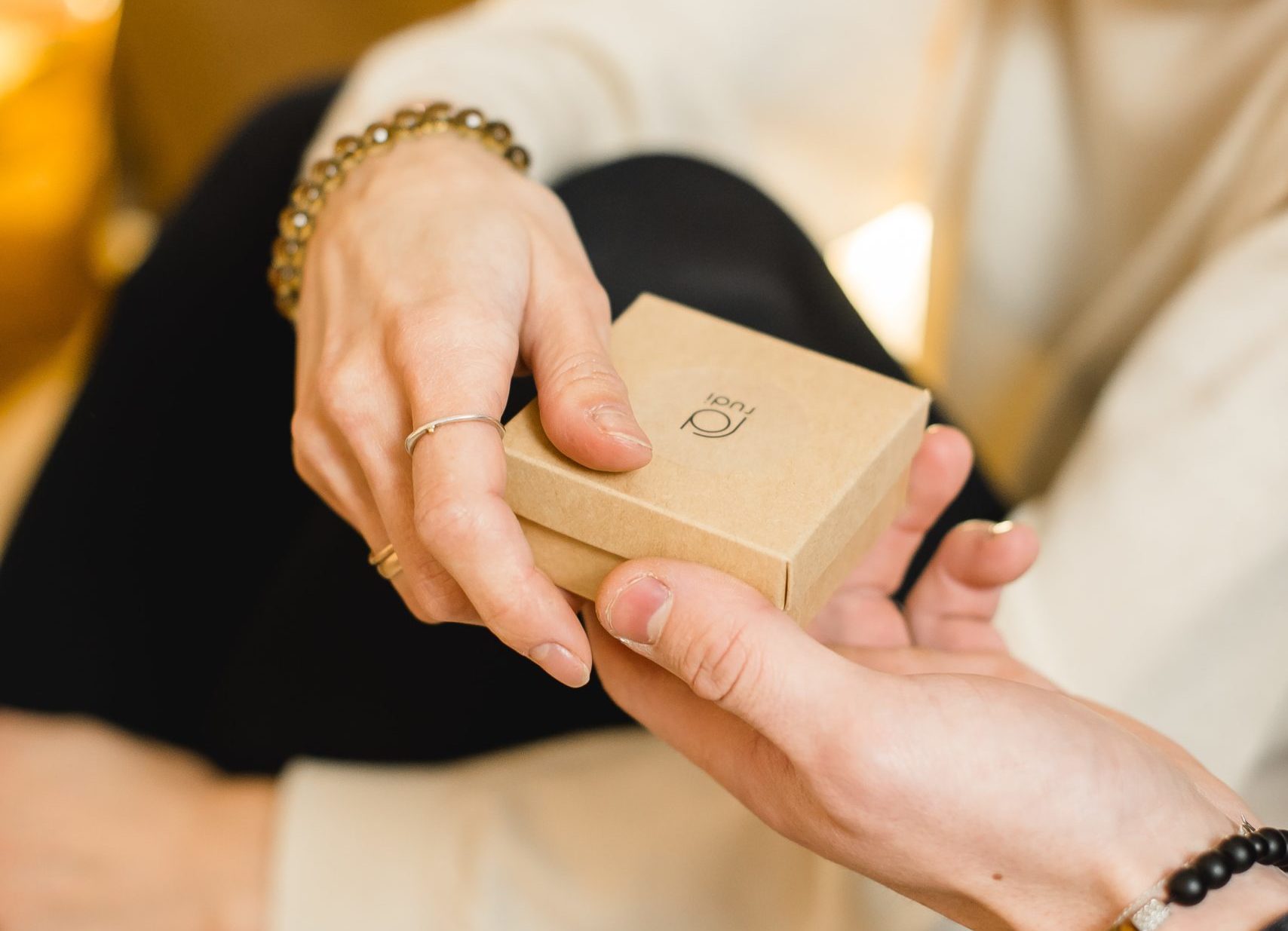 Getting In Tune With Your Feminine Side- For Her
Ok, so once I came to the conclusion that I wanted to get my girlfriend the absolutely most perfect gift that I could for her, I realized it might not always be an obvious thing to determine! With that in mind, I began to jot down random ideas and ways that I could give her a truly memorable gift, and even never run out of ideas. Once I had a few ideas down, I began to notice that some of them fit into similar categories! While some fit the "traditional, and obvious" category, I began to also come up with others that were in a whole world of their own. Plus, by mix-and-matching these ideas, you really can come up with an infinite amount of new birthday gift ideas for your lady!

This first section of gift ideas are many of the traditional but reliable gift ideas for celebrating her birthday:


A necklace & flowers – let's quickly address the elephant in the room.
Ok, if you read the first section of this and thought, "That's exactly what I wanted to get her!" then don't let me kill your mojo! If you know her special birthstone, or what flower represents her birth month, stuff like that can still go a long way! Just try to personalize this kind of "obvious" gift idea to bump up the "special" factor!
Anything that relates to her birth month.
Crafty things that she may enjoy doing.
Anything that allows her to look and feel her best.
This may be any number of things, but a great place to consider first is if she has a favorite kind of perfume. It might feel weird shopping for perfume, but she will definitely feel very special that you did this for her birthday!
Cushion, pamper, repeat.
Let's be real for a second, this idea could probably be its own section- but we will start simple, with a cozy but practical kind of footwear. She can wear these in just about any normal situation!
Chocolate, chocolate, chocolate.
When in doubt, go for probably the most obvious choice, but packaged in a unique way. There is a reason the saying is "chocolate is the key to any woman's heart"!
Function and form, meet custom fashion.
Technology is also your friend.
Whether it is a top-of-the-line new hairdryer or some other kind of similar accessory, this is starting to break into new territory – really thinking about her perspective.
Customized knick-knacks that she will cherish.
This could be anything, even an engraved spoon will get her attention every time she uses it. Daily reminders of love are a long-lasting gift!
Classic, tasteful, and reliable.
Even if it doesn't seem like the newest idea, there is a reason that something like customizable anniversary wine boxes are still sold every day. Make it memorable with a personalized note, and really get "out of the box"!

Next, I came up with a lot of memorable gift ideas that also won't break your wallet!


Help her keep her phone disinfected in a cool new way.
As we most of us are becoming more and more aware of the impact of germs and advanced hygiene, you may now realize that a major culprit for unwanted bacteria and microbes is staring her right in the face- literally. Help her keep unwanted little guys away with this handy smartphone sanitizer. It uses a handy UV light to quickly and safely keep her device clean and ready for use.
Who doesn't love a good pillow?
If your girlfriend is anything like mine, there are never enough blankets, throw pillows, heating pads, and body pillows. Why not combine them all into something truly useful and memorable that she will love like this therapeutic heat pillow? Maybe then you will finally have enough room to fully stretch out! (Probably not, though.)
Step up your body soap game with a whole new kind of soap.
Wine soaps are becoming all the rage. With a way more "romantic" appeal than regular soap, she will be reminded of how much you care every time she lathers up. Plus, there are skin-soothing benefits to using soap like this, so it's a win-win!
Giving her a foot rub can be a much more powerful experience for her.
Whether it is because she is on her feet all day, or she just wants your soothing touch, adding something like this awesome overnight foot care kit will bump up the special factor of a nice foot rub. Don't give her one without it!
Give her an absorbent, plush, and comfortable gift.
Something as simple as a brand new, top-of-line bathrobe is an absolutely great way to make her feel super cozy while also being functional and a perfect way to begin relaxing on her birthday!
Fragrances other than perfume are also a great gift.
Let's be honest, we probably know that anything that "smells good" will most likely impress your girlfriend. Try out some premium candles if you haven't thought of that, and get the right ambiance dialed in just for her.
Also anything in the bathroom that she will get use out of.
You might think it's a bit weird, but she will appreciate you getting her something she wanted to get anyway! Premium sheet masks can be an alternative not everyone thinks that their girlfriend will want for her birthday!
Try to find stuff for her to wear that you think she would think is "cute".
Especially during colder months, something like a cashmere knitted beanie will show her that you are thinking about her perspective on her birthday.
Ok, we all must know by now this amazing wonder.
Seriously, if you haven't tried out a weighted blanket yet, you are missing out! I would recommend getting one for her and also one for yourself if you don't have one already, while you are at it!
Does you girlfriend like to take walks or go on a jog?
Known simply as "the world's most comfortable shoes" there must be some brownie points for thinking about her feet in this way, right? Let me tell you from personal experience that this one is a really surprising way to remind her how special she is on her birthday!
Too many bathroom accessory gifts? No way…
If you think you have too many soaps, scrubs, and bubbles for her… think again. You can always get her more! Plus, with a handy luxury bathtub tray, you can really pamper her with every kind of decadence she needs.
Tired of looking at her great-grandmother's fine china that she inherited?
Ok, actually that stuff is pretty nice, but if you want to add to her sentimental keepsakes of cutlery, then try something like a personalized love platter. These are great for the more serious couple, too!
Remember that humor is always good, for her birthday as well.
I know, we all can't always be the funniest one in the room- but maybe a touch of humor with her birthday gift will be a nice gift for her? Something like, oh, I don't know… a "You're My Lobster Wine Glass" would definitely be a step in the right direction with this.
More pampering – this time, in a more "direct" way.
If you are like me, then you probably don't even have any clue what a gemstone roller is… but she probably does! Plus, you will definitely get added bonus points for getting something that a lot of us didn't even know she was dreaming about!
Check out some more bath-time awesomeness.
Ok, this one might also fit into the "chocolate" category – but seeing as this chocolate emulsified sugar scrub is another thing most of us probably have never even heard of, I am sure that she will be truly impressed if you show up on her birthday with a jar of this awesome stuff. I mean, who doesn't want to get covered in chocolate?
More beautiful aromas are never a wrong direction to go in.
Seriously, there a bathroom candles, bedroom candles, outdoor candles, candles for helping her feel good, candles for relaxation, candles for just about anything you can imagine! Oh yeah, don't forget about candles for the kitchen… mouth watering scents on demand!
Heated everything, it just makes things easier.
We touched on a heated pillow already, but what about when she decides to go for a glass of water in the night and the cold wood floors are chilling her toes? Not anymore, with these heated slippers, she will know that you are thinking about her even when you are fast asleep.
Simple and beautiful can also be a great idea.
Who doesn't love a beautiful piece of functional artwork? Your girlfriend is going to be impressed with your ability to give her something she will appreciate, when you give her something like a decorative butterfly rain chain. She probably wouldn't expect something like this from you, huh? That's a step in the right direction!
The perfect summery gift for your girlfriend that will bring out her inner green thumb.
Ok, really anything related to the garden is probably a great idea, especially if you also wanted it for your garden anyway! But something like a sunflower garden grow kit is surely a new thing she hasn't gotten for her birthday.
Another weighted blanket thingy… oh wait, maybe not.
Ok, it might seem like there are too many of these on this list, but there can never be enough oversized, hooded blanket sweatshirts in the world- especially hers. Try something like this for her birthday, and hey maybe there will be room for the both of you in there.
Does your girlfriend like to bake things?
A compact stand mixer is truly a magical gift for any baker, and will take your girlfriend's baking to a whole new level. Plus, you will probably get your favorite baked goods out of the deal, even if she is a beginner, so that's another win-win for sure.
What if you could get her flowers…and she could eat them?
Yeah, you read that right. It might sound crazy but there is an edible botanical flowers kit that you can get her for her birthday! To be honest, this seems like a really next-level kind of gift.
Stuff that you probably would get for yourself is a good indicator.
After all, you are together for a reason, right? Maybe she will see right through your facade to get at some delicious and unique cookies, but maybe she will also appreciate them just as much as you- even if you have to fight over who gets the last cookie in the tin.
Step outside of your comfort zone to get her something she really needs.
Yeah, we are talking about makeup and stuff like that! It might be tough to figure out at first, but once you check out this high-end nail polish that she is likely wanting to get anyway, your girlfriend will definitely not see this coming.
Get her into a flexible, and relaxed state of being.
I enjoy doing yoga with my girlfriend, and with something like this premium yoga mat under her, she would be totally aware of that. Plus, if I get her one for her birthday, I won't feel as bad for getting an extra one for myself!
Shopping for a chef? This could be an alternative gift she will truly love.
Personally, I love cooking for her, but I know she loves cooking for me too! Sometimes though, she can be a bit clumsy in the kitchen, and since she is passionate about baking, I know that this chef's burn balm is an unexpected alternative gift she will love.
Get her a dutch oven for her birthday.
Ok guys, calm down… this dutch oven is what we are talking about with this one. Apparently, it's another great way to cook things with ease, and she is going to absolutely be in love with it. Yeah, seriously… I don't really get it either, but trust me- she wants one!
Most of us nowadays love to brew our own coffee.
Your girlfriend is probably no different, and what better way to remind her of your love for her than a quick reminder every time she takes a sip of coffee? This small cold brew coffee maker is a unique and special gift that she will definitely get great use out of.
Ok, this is another one I probably have to get for myself.
This premium athleisure is cleverly disguised as a sweater and will be a great addition to her cold month attire. Whether on a chilly evening walk or just hanging around the home or office, something like this is a super functional gift for your girlfriend that she will probably end up using all the time.
Hold a special "fondue" party for her.
A truly magical invention, but one that will instantly transform a regular night into a "date night". This is a really cool gift to give your girlfriend for her birthday!

This last section of birthday gifts are what I would call advanced and challenging-
but super impactful!
Add a touch of humor to your functional areas.
My girlfriend always loves little knick knacks that tell a story, and this funny dish towel is another great example of that.
Here is a blanket you probably would not buy unless it was for her.
Seriously, a lambswool blanket? This is a really nice blanket that she will be impressed that you were able to track down.
Another great gift for the serious chef.
These gifts cannot be overstated, because they allow her to explore her side of creativity in the kitchen! As simple as it may seem, for the right girlfriend, a nice steel wok is a fabulous gift.
Tired of coffee? Maybe area gift is the right way to go.
Checkout this incredible blend of honey and CBD.
Yeah, that's right, a 500mg bottle of CBD-infused honey. Not only is this a relaxing and delicious way to enjoy honey, but you are also helping her to get a good night's sleep while supporting the bees.
You may have tried another foam roller, but this one is amazing.
Here is a really special and unique gift that will definitely surprise her.
Do you know where your girlfriend's favorite "special place" is? Could you point it out on a map? If you can, then this alternative idea for a customized map of her favorite place may just be the perfect gift for her birthday. Extra points if you can think of more than one!
Everyone loves a great water bottle.
Create a scavenger hunt for her to find an assortment of gifts.
This gift definitely takes some extra work in the planning process, but once you have it dialed in, there is no going wrong! Plus, you can leave something like this unique gift set at stops along the way!… Starting to notice any patterns with these awesome gifts yet?
All out of ideas?
If none of these have sparked your creativity for her birthday gifts yet… this date night bucket list might be your last hope! Something like this is also a fun way to make any night for her as amazing as her birthday.
At The End of The Day- It's About Making Her Feel Special
Now that we have come up with all of these new ideas, you should at least have an idea of what direction you want to go with for your girlfriend. It isn't rocket science, you don't have to overthink things – but by taking the right things into consideration, her birthday can always be one that she will never forget. Plus, some of these ideas may offer you a unique insight into how you can make her feel special, even long after her special day. If you need new ideas beyond this list, you can always look for similar gift ideas, and this list can just be your "starting point"!
Remember: when thinking about her special gift for her birthday, her perspective is what matters most! I hope my list of birthday gifts for my girlfriend has helped you and yours to have her best birthday ever!