From one face to the next, every beard is unique, which is why each beard deserves special care and attention. Some beards need constant maintenance and hydration, while others remain steadfast for weeks. Or maybe even months on end. It's up to each person to find out what their special needs are for their own beard.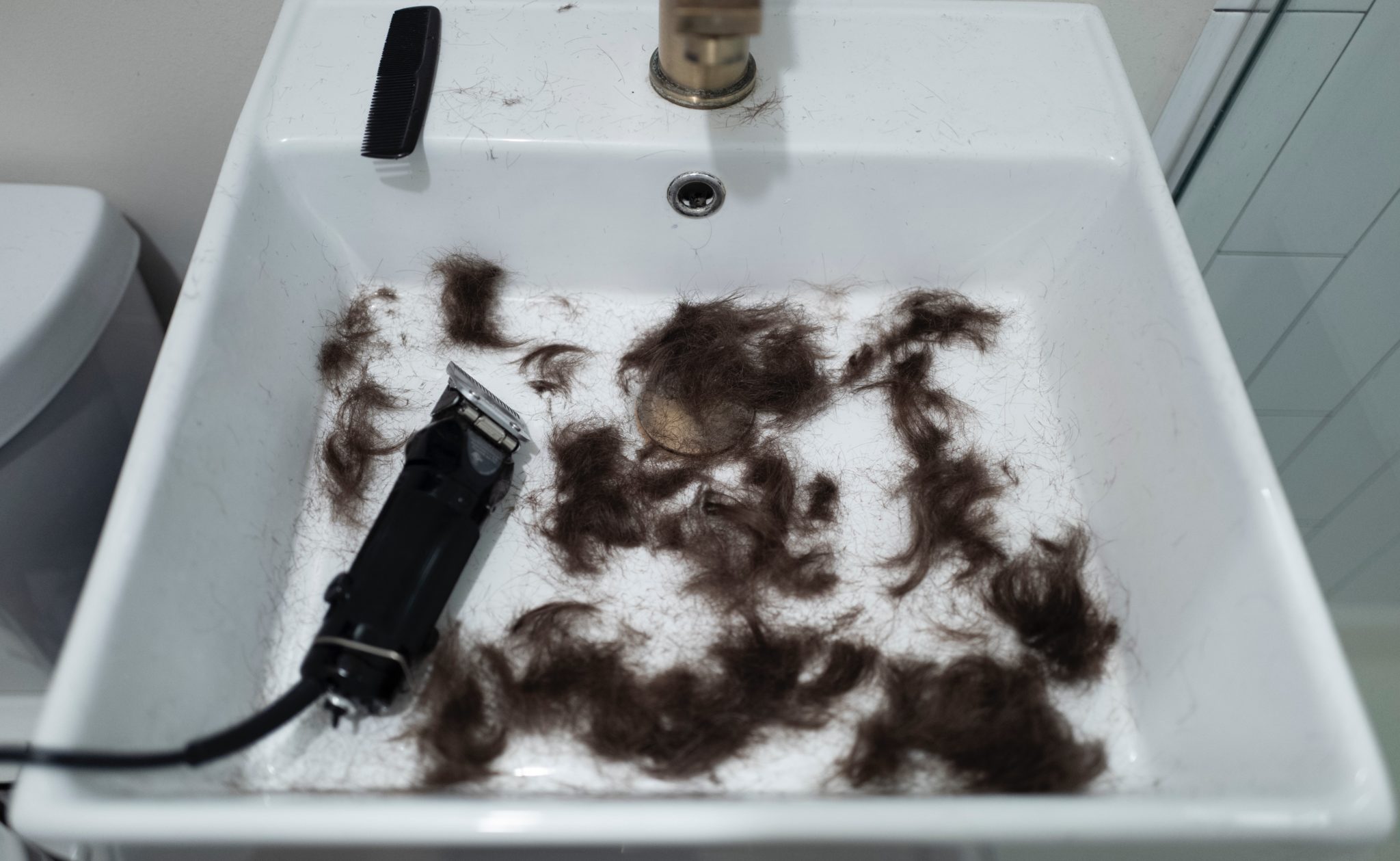 But when the time to break out your beard trimmer comes- how do you actually know that you have the right electric razor for the job?
Finding just the right electric razor to take care of your beard might seem like a confusing and frustrating challenge- but not anymore. We've compiled a list of the top 10 best electric razors to tackle any challenging facial hair, no matter how funky or rugged they might be.
Before we dive into that list, though, you might be wondering- why go electric?
Doesn't my regular straight razor work just fine?
While some men can get away with the traditional "straight razor" for their beards, as we mentioned before, every beard is different. Perhaps your beard does not need these extra benefits, but some of the benefits of using an electric razor that most men appreciate include:
Much less time spent on shaving. Have you ever been late to work, or some sort of scheduled event because you needed to shave, and all you had was that dinky old one-blade razor to tackle your "Grizzly Adams"? An electric razor would shave that extra time right into your lap!
More efficient clean-up. Coordination with an electric razor used to be a big hassle, but with modern electric tools for tackling beards, you won't have to think twice about clean-up at all. Many have built-in debris-collectors and get every little fleck of beard hair as you shave.
Less frequent costs. Tired of buying shaving cream? Aftershave? Replacement razors? Face creams? Yeah, that doesn't sound fun. Skip all that noise with a simple, electric razor for your beard. Many of them are even plug-and-play and can be used wet or dry.
Much safer, preventing cuts. The classic "rookie shaver" look: bits of toilet paper stuck in places where you cut yourself on the face. Although it may be slightly humorous to see, it definitely is not fun to experience. Again, at this point, the electric razors being produced today are very safe and prevent cuts efficiently.
Less skin irritation. Let's face it. If you have to shave with a straight razor (unless you have done it thousands of times), you might just have to deal with the dreaded "razor burn." But why even bother? The teams inventing electric razors have long-since determined how to avoid this pesky issue.
What to Look For, and What to Avoid in Your Electric Razor.
So at this point, you should already be starting to get an idea of what "your perfect electric razor" might look like or feel like.
If you have a rugged, substantial beard that needs a powerful electric razor, you might want to avoid ones that are tailored more for "regular maintenance". Or, if you are a fashionable type, maybe your electric razor needs the right accessories so you can get the perfect cut every time. For us, the main factors that contribute to an electric razor's success include the comfort of the shave, the ease of use, any added features or accessories with the model, the design or style of the model, and lastly, what it feels like "after the shave."
The bottom line: think really hard about what it's like when you need to shave and what would make that experience as easy and painless as possible. Then, ask yourself:
Is shaving a simple and easy process for me, or is it a chore that is not very fun to do?
Am I spending an affordable amount to be able to keep my face well-maintained?
Do the features of my electric razor satisfy my beard's unique needs?
If your response to any of these simple questions leaves you scratching your beard- then maybe it's time to look for an affordable, new option. There are hundreds of designs that are made for all beard types, and although sometimes you have to really look for the perfect one, trust us- it's out there! Just keep on searching until you find it.
And, in the meantime, as promised:
Here is our list of the Top 10 Best Electric Razors.
Philips Norelco MG3750 Multigroom – The Every Man's Razor
When it comes to finding an affordable powerhouse that does it all, this electric razor is second to none.
For an affordable price, this razor boasts a lot of features that other razors charge a premium for. With the added assurance that it is made by one of the most trusted electric razor brands, you are sure to get the most value for your money. It comes with a staggering 13 different attachments, including a nose and ear hair trimmer, a stubble guard, a cleaning brush, an accessory bag, as well as many others. You will be even further surprised to find out that this model features self-sharpening blades and does not need any additional oil added to it.
Added precision from their DualCut technology keeps the blades like new for 2+ years.
Easy to set up and assemble your preferred accessories and guards.
A best-selling item from a top-selling and trusted brand.
Whether you need an on-the-go everyday maintenance trimmer or a powerhouse that can tackle the toughest beards, this electric razor is an excellent all-around choice. Buy it now.
Braun Electric Razor, Series 9 9385cc – The "Bentley of Shavers"
With extreme precision and the ability to operate wet or dry, this rugged shaver is sure to be equipped for any beard.
Touted as the "world's most efficient electric shaver," this close and gentle shaver is sure to leave you with an immaculate shave. By using sonic vibration technology, this shaver adds a unique comfort factor that actually stimulates and relaxes your face. This model even is being recommended by GQ and has received Skin Health Alliance accreditation, so you know this is one serious shaving tool.
Comes with a handy charging dock that cleans, lubricates, charges, and dries for you.
Made of solid graphite material that is sure to not rust or wear.
Utilizes 5 different shaving elements to ensure the hairs are cut, but not the skin.
It boasts a bit higher price tag because you definitely get way more value with this premium shaver. Buy it now.
Norelco Shaver 2300, Rechargeable – Amazon's Choice
If you came here for the easy, straightforward choice for frequent beard trimming that is sure to please, then this is the electric razor for you.
Whether your beard needs the pop-up trimmer that can finish off those pesky sideburns or mustache, the ComfortCut Blades on this electric razor is going to help your beard look its best. With heads that flex in four different directions, you can get at your neckbeard with ease while making sure it is a comfortable process. Plus, whether you are out and about and need to use the long-lasting battery or you are plugged in for continuous power, this electric razor is trusted by thousands of men, who have given it rave reviews.
Features a one-touch button that makes access super easy and convenient.
Self-sharpening blade caps and self-sharpening blades.
A powerful but gentle device for maintaining your facial hair.
This electric razor is another great option on the list. With the added comfort and flexibility of the dynamic shaver head, it is an easy choice for regular beard maintenance. Buy it now.
Panasonic Arc5 Electric Razor – High-Performance Blade System
Here is an electric razor with a high-tech solution to exactly following the contours of your face.
By using 5 "ultra-sharp, precision-honed 30° Nanotech blades", this unique model is going to be a favorite among beard aficionados. Featuring a high-performance motor that utilizes a linear drive, there are a staggering 70,000 crosscutting actions happening every minute when you use this device. There is even a built-in sensor that monitors the differences in beard density to change cutting power automatically for the most optimal comfort.
A handy LCD battery indicator easily displays the power level of your shaver.
The head is actually a multiflex pivoting head that adjusts dynamically.
Ultra-thin arc foil gets the maximum closeness possible while shaving.
Definitely a unique entry on this list, but one that is going to impress, don't miss your chance to get all this electric razor has to offer. Buy it now.
Philips Norelco Shaver 7100 – With SenseIQ Technology
Made to handle even the most sensitive skin, this is a great option if you are having trouble finding a less irritating electric shaver.
By using a unique ComfortGlide technology, the benefits of using this razor are clear to the happy beards and faces using this electric shaver. Also featuring a pop-up trimmer and special shaving technology, your face is extra protected from irritation. Bragging a staggering 90,000 cutting actions per minute, this shaver is also a powerhouse in its own right, and for an affordable price as well.
Great for wet or dry shaves, making this an excellent choice for any situation.
Uses a powerful Li-ion battery that generates over an hour of continuous shaving.
Made by one of the most proven brands in men's shaving.
For sensitive faces or a refreshingly close shave, this electric shaver is second to none. If you are tired of an itchy neck or beard, this is the relief you are looking for. Buy it now.
Remington XR1430 HyperFlex Wet & Dry Shaver
Another great option for both wet and dry uses, this electric shaver is a favorite for its simple and straightforward but powerful design.
With HyperFlex Technology, this electric razor has that classic, but innovative design known to provide a close and comfortable shave. Made with stainless steel, and including a docking station for charging, this is a perfect option for anyone maintaining a beard regularly. Plus, with the option to jump into the shower with it too, and extra long-lasting Li-ion batteries, these electric razors are an amazing value.
ActiveContour technology with fully floating rotary heads provides extra comfort.
100% waterproof WETech offers the option to shave in the shower, simplifying clean-up.
Detail trimmer that pops-out when extra accuracy is needed.
This electric razor makes it easy to invest in a simple but long-lasting tool that is also as powerful as it is accessible. Buy it now.
Braun Electric Razor for Men, Series 7 790cc
An additional premium option, but one that is even more affordable, this electric razor even comes with a handy travel case too.
Without a doubt, Braun is a major heavyweight in the world of electric razors for men. However, as one of the most premium options, some beards haven't had the joy of getting treated to a shave from one of these fine devices. With this model though, there are all the added benefits that are known to come with this brand, without the extra-high price tag. Get the only shaver that senses the thickness of your beard as you shave, for a much more affordable price.
4 unique shaving elements greatly add to the shaver's efficiency.
Five different modes to adjust the shaver to the perfect power for your beard.
Highly innovative Sonic Technology that captures the most difficult hair with 10,000 micro-vibrations.
This electric razor is a truly valuable option because you are getting a ton of premium benefits, despite the approachable price tag. Buy it now.
Wahl Groomsman Electric Shaver – A Simple, but Sturdy Shaver
Made by one of the most trusted brands in shaving that has been around since 1919, this rugged and versatile electric razor will surprise you with how clever its design actually is.
By combining shock resistant technology with a dual foil rechargeable Li-ion battery and by making it waterproof, high-impact, and offering a pop-up precision shaver, this seemingly discreet-looking shaver packs a powerhouse of utility for every kind of beard. With an impressive 90 minutes of shaving time, you can take your time getting the perfect cut, or simply not have to worry about charging your shaver as often. Waterproof, ergonomic handles, travel locks, flexible foils- what doesn't this electric razor have?
Offers a staggering one-year battery life between charges.
Super smooth and comfortable shave from advanced flexible foil technology.
A trusted and proven brand used by professionals.
This is an exceptionally valuable electric razor that offers unparalleled design from an exemplary brand. Buy it now.
Andis 17150 Pro Foil Lithium Titanium Foil Shaver – A Classic
This is a very unique entry on this list, but surely one that has earned its place here.
Featuring a classic, and stylish design, you will also be surprised how well this shaver can maintain any kind of beard. Andis Pro foil lithium shaver is safe for use with all skin types because it utilizes a gold titanium material with a hypoallergenic foil. This is another reason why it is often used by barbers and barbershops. But let's not ignore this one-of-a-kind design that boasts a truly head-turning style.
A unique model that is a favorite among barbers and barbershops.
Proven effectiveness with a quiet, powerful rotary motor.
A long-lasting Li-ion battery with an impressive and versatile design.
This is probably a shaver that you didn't expect to be so attracted to, which is why it remains one of the most popular and trusted brands that is designed to get the job done well. Buy it now.
Wahl Professional 5 Star Series Finale Finishing Tool
This last entry on our list is by no means the least ~ as another favorite among barbers and barbershops, this electric razor is still an amazing choice for everyday use.
Suppose you would like your electric shaver to have some amazingly stylish presence while also adding to your ability to handle any facial hair situation. In that case, this is the electric razor for you. Avoid razor burn and razor bumps altogether with this precision machine, and look good the whole time doing it. Made by the brand that experts have come to trust daily, this is actually an amazing option to wrap this list up with.
Extra accessories for finishing beards with as much style as possible.
Powerful and long-lasting Li-ion battery.
An appealing and attractive aesthetic that adds to any barber's style and efficiency.
If you are looking for that classic, but powerful electric razor that is as impressive as it is useful, then there is nothing better than this option. Buy it now.
Conclusion
Whether you are a mountain man with a wild and rugged beard, a businessman with a trendy and masculine style, just trying to keep your facial hair maintained regularly, or anyone else in-between, there is surely an electric razor on this list for you. By examining what aspects of shaving are most important to you, there should be a pretty clear option or two that jump out as the best candidate for you.
To be honest, these are ALL great choices, and at pretty affordable prices as well. You really can't go wrong with any of them.
Happy shaving!